Private Client
Forging connections within families to bring a new perspective on wealth that goes beyond money.

SlateStone Private Client serves affluent individuals and families with distinctive and complex financial needs requiring comprehensive and practical solutions to meet their lifestyle goals.
Customization & Flexibility
We customize your wealth plan and coordinate your investments and manage risk across traditional investments as well as large concentrated positions and direct investments in non-traditional asset classes.
Your Objective Wealth Advocate
We coordinate with your outside financial advisors — legal, tax, and banking — as your central advocate. Our fiduciary standard ensures objectivity and avoidance of conflicts of interest.
Customized, Comprehensive Portfolio Management
We craft a customized implementation plan that streamlines the management of your legacy holdings and cost basis with an emphasis on institutional diversification, risk oversight, and access to non-traditional investment opportunities.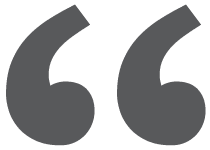 In Private Client, our purpose is to thoroughly understand you, your family and your finances, and craft a personalized portfolio to competently manage all of your assets with the long-term goal of helping your family thrive and prosper across generations.
Sherri A. Daniels
Co-Founder, Managing Partner
Customized, Comprehensive Portfolio Management
Dedicated Advisors & Support Team
Assigned Certified Financial Planner ®
Collaboration with outside financial advisors & Estate Attorney
Comprehensive financial & investment plan
Access to extensive business connections and introduction to potential partners for specific purposes
Investment Management Mix of Individual Stocks & Individual Bonds, Mutual Funds & ETFs
Direct investments – Real Estate, Hard Asset Lending, Private Equity, Venture Capital
Liquidity & cash flow management, risk mitigation
Consolidated Reporting (on AUM & Outside Assets)
Guidance on Estate Tax & Legacy
Tax Optimization & Strategies
Charitable Giving & Donor Advised Funds
Family Tiered Billing & Flat Fee Structure Options
Our Values
Excellence — we value our clients and employees and we strive to deliver our best at all times. We are passionate about continual education and improvement in order to better serve you.
Trust — It's about doing what is in your best interest, always.
Integrity — the cornerstone of our practice. It's our commitment to do what is right for you and it forms the foundation of every lasting relationship we build.
Hospitality — demonstrating our service to others by creating an ambiance and an experience that is caring, friendly, and safe.
Reliability — we do what we say we will do to ensure lasting success of our relationship.
Entrepreneurial Spirit — it's how we approach life, our relationships and our practice and it's alive and thriving at SlateStone.