Life Guidance
We build enduring partnerships focused on your success.
Many of our clients have at one time or another felt overwhelmed by the process of financial planning. Some have wondered if they should base their planning on other meaningful issues as well, rather than only the conventional immediate gratification or/and long-range needs.
In response, a few experienced and concerned wealth advisors came together to create SlateStone Wealth.  We recognized that the traditional financial advice model was broken and needed changing, so we reimagined the client experience.
Our life guidance work is modeled on a values-based strategy, we call the CleanSlate Approach.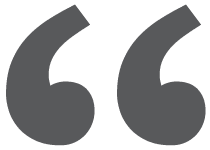 We've leveraged innovative technology solutions to provide a highly personalized engagement with our clients and to drive measurable improvements across all aspects of their wealth plans.
Dennis Harkin,
Chief Data Officer
CleanSlate Approach

A fresh take on your finances … to bring perspective, alignment and sustainability to your wealth planning.
Our CleanSlate Approach is a strategy that focuses on what's important to you, where your financial plan is aligned with your investment strategy, working in harmony to help you fulfill your highest aspirations.
Conversation
We start with a meaningful conversation to learn your way of thinking about money and to understand what you want your money to do for you. We use this information to customize our guidance to your aspirations.
Listen
We listen to your ideas, and help you examine your values so you can envision the life you want to live now and in the future.
Educate
We educate you on how to understand the role your emotions play in your decision-making process so that you can take control over your choices and make smart trade-offs along the way.
Align
We work together to align your financial aspirations with your current resources and we create your personal financial and investment plan that allows you to maximize your options.
Navigate
We put your decisions into action so you can navigate through a financial roadmap designed to help keep you inspired to follow through on pursuing the quality of life you desire for yourself and those you love.
STEP 1
Connect &
Discover
We get to know and understand how you think about your wealth by discovering what is most important to you. Learning about your objectives and interests gives us insight into your tolerance for risk, what income concerns you have, and your financial expectations.
Once we understand your financial background, objectives and vision, we will customize a detailed wealth plan especially for you; a comprehensive plan that includes a custom investment portfolio and/or a specialized strategy to best serve your interests and financial objectives.
We present you with a custom financial proposal best suited to achieve your goals. Together, we review your plan, our investment process and services, to help you fully understand all your options and are completely comfortable with every aspect of our recommendations.
STEP 4


Implement, Manage
& Monitor

Once you are comfortable moving forward with our recommendations, we implement your plan, carefully managing all details from beginning to end.
Comprehensive Wealth Planning
At SlateStone Wealth we create dynamic solutions that help simplify the complexities of your finances and take the worry out of planning for your future so you are free to lead the life you envision.
Our goal is to bring clarity and flexibility to your planning process so that you can live the life you aspire to and achieve your goals.
Our experienced team of advisors, financial planners and specialists can advise you in these key areas:
Personal & Family Financial Planning
Life Transition Planning
Education Planning
Insurance Planning
Portfolio Investing & Consulting
Legacy & Estate Planning
Today's investment environment can be complex and challenging, but as fiduciaries, we help you navigate an ever changing financial landscape to create a lasting legacy that extends far beyond your years.
Estate planning allows you to design how your assets are distributed to preserve your wealth from one generation to the next, to share with your family, friends or the charitable organizations of your choice according to your wishes.
Our team provides innovative estate and legacy planning solutions to assist you in areas including:
Estate Planning & Wealth Transfer
Charitable Giving
Business & Succession Planning
---
Our approach is designed to give you greater clarity for the future. By combining thoughtful planning with goal-oriented investment strategies we provide you with a clear roadmap to make informed decisions with a greater degree of confidence.