Our Firm
Reimagining the Client Experience
The SlateStone Advantage


Our approach is to focus on your success
The cornerstone of sound financial advice begins with a broad understanding of your objectives. Our clients are wealthy individuals and families who want to partner with an independent advisor who takes the time to truly understand their goals and aspirations.
That's why we start by learning about what is most important to you, your needs and investment objectives. Then, we put these insights into action by crafting an actionable wealth plan and customized investment solutions designed to keep you on a path of success.
We measure success by the peace of mind our clients achieve in the process. The key for achieving it is straightforward – focus on our client's agenda, not anyone else's. This, is what sets us apart.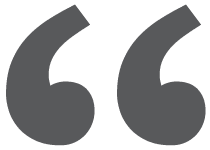 Our partnership with you is comprehensive; we offer creative solutions based upon thorough understanding, detailed analysis and consistent follow through.
Sherri Daniels
Co-Founder, Managing Partner
Partnering for Your Success
When we partner with you, we do so with a long-term perspective. We strive to earn your trust and confidence and exceed your expectations and those of your spouse, children and grandchildren. In this way, we can help ensure you accomplish your life goals and that your legacy can carry on for generations to come.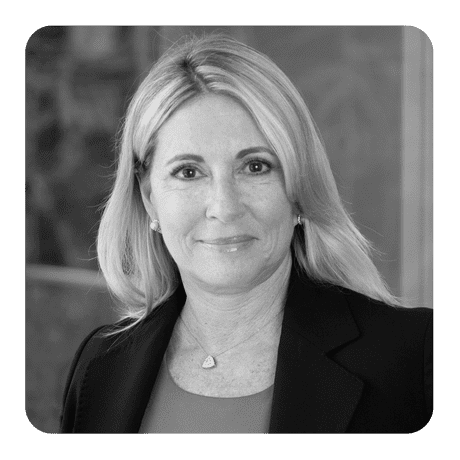 Sharon "Sherri" Daniels


Founder, Co-CEO
portfolio management and investment strategy, compliance, relationship management, and business development and marketing.

Prior to co-founding SlateStone Wealth, she served as Chief Operating Officer at Boston Private Wealth Management which acquired Banyan Partners LLC in late 2014, forming a multi-billion dollar wealth management entity with nationwide reach. From 2011 – 2014 she was instrumental in the growth of Banyan Partners, as Chief Operating Officer and Partner helping drive significant growth in assets under management and building a national brand recognition. She was responsible for partner integration and strategic initiatives as well as oversight of operations, client engagement, marketing and compliance.
Prior to Banyan Partners, Sherri served as President of Weiss Capital Management, a Florida-based independent investment adviser, before it was acquired by Banyan in January 2011. Over the period of 1990 – 2011, she also served as President of Weiss Capital Securities, a FINRA registered broker-dealer and The Weiss Funds, an investment company, as well as holding various roles with increasing responsibility, including Executive Vice President of The Weiss Group. Sherri received her BA from Southwest Texas State University (currently Texas State University). She lives with her husband, daughter, and son plus their golden retriever, Sailor, and her rescue, a miniature pinscher named Kai. She enjoys long walks with her dogs, reading, cruising to the Bahamas and travel, plus gourmet cooking and entertaining her family and friends. She has served as Chairperson on various charities, also serving on many committees over the years, including Easter Seals and various animal rescues.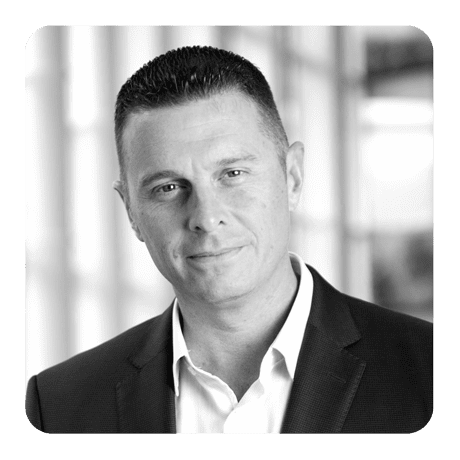 Patrick E. Tylander


Founder, Co-CEO
In addition, he leads the company's strategic M&A efforts of various advisor teams and independent RIAs. Patrick has 15 years of corporate finance and business management leadership and has honed his vast entrepreneurial skill set over the years. His experience in banking and investment advisory services has served to deliver significant growth and success over the years at the firms he's been instrumental in growing.
Prior to co-founding SlateStone Wealth with Mrs. Daniels, Patrick was Chief Financial Officer of Boston Private Wealth Management following the acquisition of Banyan Partners, LLC in October 2014. While at Banyan Partners, as Chief Financial Officer, he was instrumental in the firm's strategic growth specializing in new partner development and integration, legal engagement, and financial and technical operations. During his tenure, Banyan acquired seven independent investment advisory firms between 2008 – 2014, growing from $30 million in assets to $4.5 billion before it's transaction with Boston Private Financial Holdings. Patrick is a graduate of the University of Florida with a degree in Business Administration and Finance. Patrick is a fourth generation native Floridian and lives with his wife and two sons in Jupiter FL. He enjoys taking frequent trips to the Bahamas, spending time with his family and friends, and enjoying every aspect of what South Florida represents.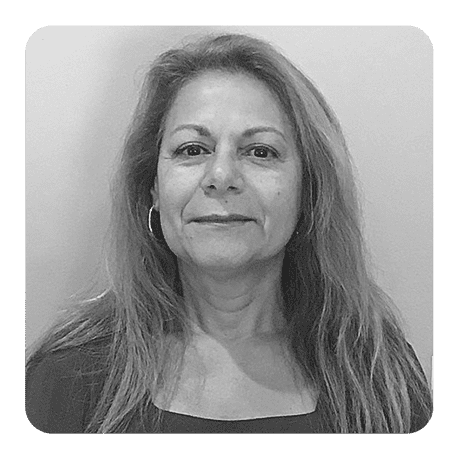 Milagros "Millie" Kleiner, MBA


Founding Partner, Chief Compliance Officer
 Her broad knowledge base of the various facets in the independent advisory services industry plus regulatory oversight and supervision bring enormous value to the firm and its clientele.
Following the acquisition of Banyan Partners by Boston Private Financial Holdings, she oversaw client operations and human resources for the bank's combined $9 billion wealth advisory firm reporting directly to Ms. Daniels. Prior to joining Banyan, Millie was responsible for the business and compliance operations of Oaktree Asset Management, an independent investment advisory firm based in New York which was acquired by Banyan Partners in 2009.
From 1987-1998, she held several management roles at JPMorgan Chase and was part of the Transition Team of the Mergers and Acquisitions Department, overseeing the integration of processes and products at individual branches during the Chase/Chemical merger. Mille holds a Master of Finance degree from St. John's University and completed her Bachelor of Science at Adelphi University. Millie enjoys reading, gardening and time with family. Through her local church, she volunteers at various S. Florida charities.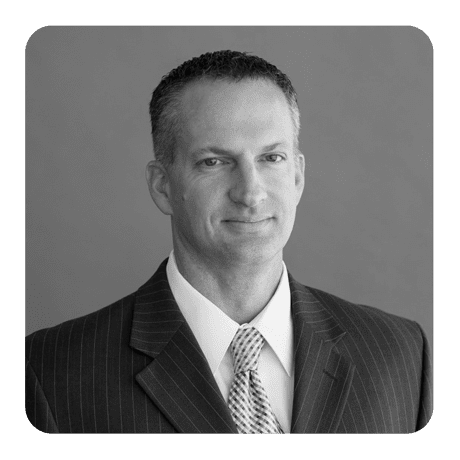 Daniel D. Payne, CFA


Chief Investment Officer, Partner
Previously, Dan held the position of Senior Vice President & Senior Portfolio Management Director with The Excelsior Group at Morgan Stanley. His previous experience includes positions as Senior Vice President at PNC Wealth Management and Vice President/Senior Portfolio Manager in U.S. Trust's Palm Beach office. As a senior portfolio manager, he successfully managed investment portfolios for individuals, families, trusts, and endowments totaling just under $1 Billion in assets. Prior to his tenure at U.S. Trust, Dan was a Vice President and Fund Manager in a regional bank's asset management group where he managed one of the bank's proprietary mutual funds. The six-person funds management team oversaw six funds with a combined total of over $1.4 Billion in assets. During this time, Dan also managed individual accounts for high net worth individuals.
Mr. Payne is a Chartered Financial Analyst (CFA) charter holder and an active member of the CFA Institute. He has also served as a president of the Jacksonville Financial Analyst Society, dedicating four years to the organization's board. Dan holds an MBA in Finance from the University of Florida and a BA in Business Administration from Furman University. During his time at Furman, he was a student-athlete on the NCAA Division 1 Track and Field Team, earning three varsity letters.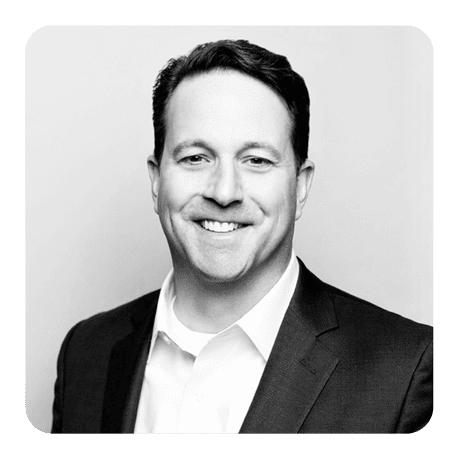 Michael J. Coady


Chief Strategy & Growth Officer
Michael collaborates with business owners, corporate executives, philanthropists, and charitable foundations providing them with private wealth management guidance for their most complex financial and investment challenges.
Throughout his career, Michael consistently achieved predictable results by developing and executing high-level sales systems and processes. His strategic hallmark lies in his go-to-market plans, and one of his significant achievements includes transforming chaos into cadence by stabilizing organizational growth and scalability, the recruitment of top talent, mentoring high performance teams, and driving consistent execution.
Michael is renowned for his leadership expertise, gained from two decades of combined experience in financial institutions such as Ameris Bank, TD Bank, National City Bank, First Citizens Bank, and Fidelity Federal among others.
Michael possesses a Bachelor of Arts in Political Science from the University of Connecticut. He has completed the Executive Curriculum certificate from the MIT Sloan School of Management and is currently enrolled in the CFP Program at University of Georgia Terry School of Business.
Outside of his professional endeavors, Michael is a master swimmer and a former Infantry Officer with the Army National Guard, having received the Army Achievement award and Commendation Medals. He is an active member of The Forum Club. His wife, Jennifer, holds a senior leadership position in her profession. They have two sons and share interests in various activities.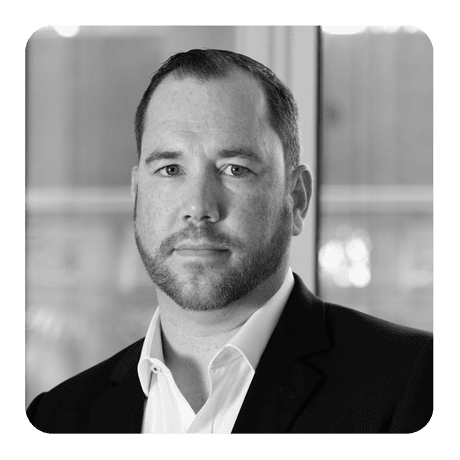 Dennis Harkin


Senior Portfolio Advisor, Chief Data Officer
Dennis is a member of SlateStone's Executive, Investment Policy and Asset Allocation Committees. As an active member of both the Investment and Advisory teams, Dennis ensures technology is leveraged to gain efficiencies and enhance the overall client experience. Dennis has over 15 years of experience in data management, systems integrations, and portfolio accounting and performance reporting.
Dennis' background spans time at Merrill Lynch, Fidelity Investments, Banyan Partners and Boston Private Wealth. Throughout his wealth management career, he has spent time as an advisor, consultant, and led a team of technology and operations specialists. His broad experience allows him to see challenges from all sides and his expertise in portfolio management technology helps him creatively solve them. He brings a unique perspective to SlateStone's clients who benefit from his broad Financial Services experience and knowledge.
Dennis graduated with a Bachelor of Arts from Providence College with a concentration in Business Studies. Outside of the office he enjoys spending time with his family and friends and sharing his joy of cooking.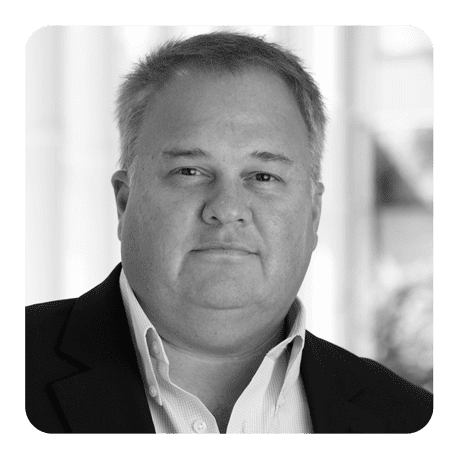 Christopher Kolb


Chief Information Officer
He is responsible for overseeing all aspects of the firm's technology functions including infrastructure and networks, cyber security, business continuity, disaster recovery, process documentation, and training and support across the enterprise.
With a career spanning 25 years, Christopher's experience helps drive innovation and digital transformation that streamlines operational and technology efficiencies. Prior to joining SlateStone, Christopher was the Director of Information Technology at Boston Private Wealth from 2014 to 2016 and at Banyan Partners from 2011 to 2014.
Christopher holds a Bachelor's degree in Business Administration with a specialization in Database Systems Development and Management Information Systems from West Virginia University. He resides in south Florida with his wife and two sons. He is active in the Boy Scouts of America serving as the Scoutmaster for his local Boy Scout troop and enjoys spending time with his family, camping, hunting, and fishing.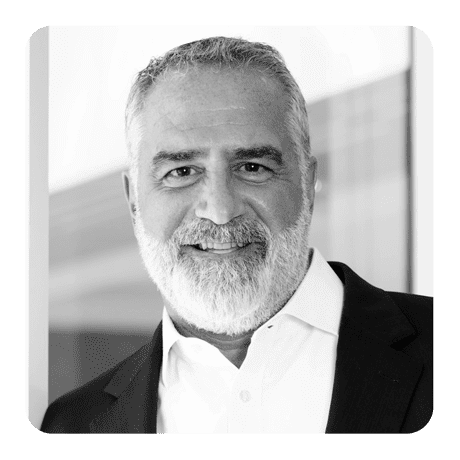 Kenny Polcari


Chief Market Strategist
Kenny is also a regular contributor on Fox Business Network and you can find him featured across their programming schedule.
Early in his career, he built the U.S. equities business at the largest interdealer broker, ICAP, and was among the first traders to go direct to institutional money managers, executing on the opportunities market evolution created, and bringing greater transparency and accessibility to the customer. Before that, Kenny ran the Salomon Brothers New York Stock Exchange (NYSE) division during the nineties bull market and was a part of the team that launched the first electronic order delivery system in the industry.
Kenny began his career on the floor of the NYSE in 1985. He served as a member of the exchange for nearly forty years and as a NYSE Governor for more than a decade, representing the interests of institutional asset managers in the global equities markets. Kenny is a passionate speaker with an infectious interest in the markets. He educates investors, market professionals, and business students about the evolution of the modern markets. As a voice on the markets, he first started working with the news media after 9/11, at the request of the NYSE, and became a regular contributor during the financial crisis, developing a reputation for being an advocate for Main Street and the investing public.
Kenny serves on the Board of Directors of the National Organization of Investment Professionals (NOIP), and the Headstrong Project, a nonprofit providing free, world-class treatment to veterans coping with the psychological wounds of war. He has a BSBA in Finance from the Boston University School of Management. Kenny met his wife, Evelyn, on the trading floor in 1983, when she was the first female Latina to become a member of the NYSE, they reside in Palm Beach, FL and have two daughters.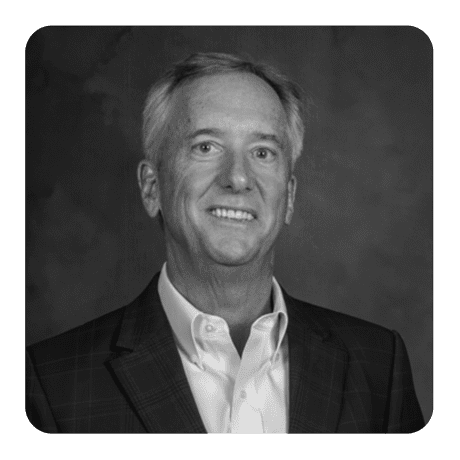 Russell W. O'Brien, CFP®


Managing Director & Senior Wealth Advisor, Partner
After graduating from Rowan University with a BA in Economics, he began his career at Marine Midland Bank. Upon completion of their rigorous Management Associate program he held various positions within their banking and securities businesses.

Russ is a CERTIFIED FINANCIAL PLANNERTM (CFP®), having held that designation since 2000. He also holds the General Securities Representative (Series 7), the Uniform Securities Agent State Law (Series 63) and Uniform Investment Advisor Law (Series 65) licenses. Over the past two decades, Russ has focused exclusively on providing advisory services to wealthy families, senior corporate executives, entrepreneurs and venture capitalists. He specializes in building comprehensive, multigenerational investment, financial and estate planning strategies. 
Daniel E. Devine, CFA®


Senior Portfolio Manager, Partner
Dan is also a member of the firm's Investment Policy Committee where's his four decades of working with an international clientele who face differing tax regimes and therefore unique portfolio structures is invaluable.
Dan began his investment management career in 1974 first as a trader for a trust bank in Wilmington, Delaware and then as a securities analyst and portfolio manager with a couple of life insurance companies and a bank in Philadelphia. During this period, he earned the prestigious Chartered Financial Analyst®(CFA) designation along with a law degree in 1981 and admission to the Pennsylvania and Federal Bar (currently inactive). In the mid-eighties, he joined a start-up US investment management unit of a very old Dutch merchant bank. When that business was sold in the mid-nineties, Dan transferred within the bank to a start-up a new investment management unit for MeesPierson (Bahamas) Limited, a trust bank in Nassau, Bahamas. In 2004, Dan and Kimberly Pierce started their own investment management firm in South Florida, Daniel Devine & Company, a registered Investment Adviser catering to a limited number of high net worth families.
Dan and Kimberly's shared commitment to a high fiduciary standard for their clients eventually led them to SlateStone Wealth where they could provide continuity in managing their client's wealth for the current generation and their heirs. After spending several years in discussions with a few potential merger partners, Daniel Devine & Company joined SlateStone Wealth in August 2018. As Dan explained, "for its rare combination of a collegial focus on investment research and custom portfolio management, advanced multi-currency back office systems and a next generation of experienced portfolio managers that are ready, willing and able to provide back-up if the need arises." Dan and Kimberly serve their international clientele from the firm's Jupiter headquarters and by appointment from its regional office in Boca Raton.
Dan earned a BS in Finance from Pennsylvania State University in 1973 and his Juris Doctor from Delaware Law School in 1981.
Dan is a workaholic and enjoys reading investment research reports and fiction in his down time. Dan and his wife Suzanne have been married for 34 years and have two grown children.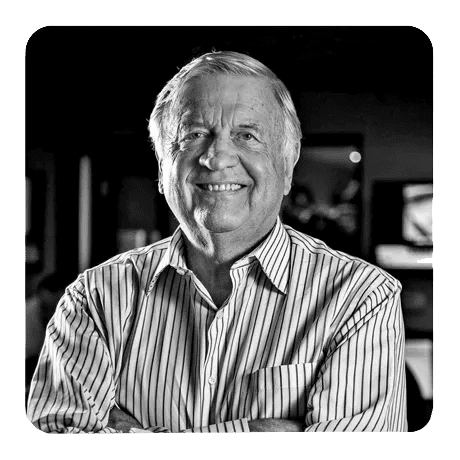 David Bottoms, JD


Managing Director, Senior Portfolio Manager, Partner
Prior to joining SlateStone Wealth, David was Executive Managing Director, Senior Portfolio Manager for BP Wealth Management. Previously David founded OakTree Asset Management in 1996 and was its President until merging his firm into Banyan Partners in 2009 as a Managing Director. David's extensive personal and professional experience has supported families and their unique needs over decades. He specializes in growth strategies through in-depth analysis and research, anticipating market trends in order to provide innovative solutions that meet the need of our clients.
David graduated from the College of William & Mary and earned his Juris Doctorate from University of Virginia School of Law in 1964. David was also a member of the Executive Board of the Virginia Law Review.
David is passionate about serving his clients and community. He is a member of the Board of Directors of the Jerusalem Foundation and serves on its Executive Committee. He is also a member of the Board of Directors of Barge Music of New York. He performs his own piano compositions every September 11 at the Barge Music in honor and memory of the lives lost on September 11, 2001. David is active in the Performing Arts Center of Auburn University and is a Patron of that institution. He is also a member of the Board of Directors of the Sam Spiegel Foundation.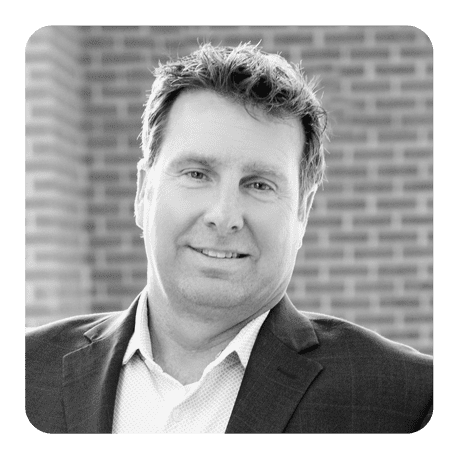 Ryan D. Erickson, CFA®


Managing Director, Senior Portfolio Manager, Partner
Ryan started his career in the early 90's as an intern at Holt-Smith Advisors, a Madison, Wisconsin Registered Investment Advisor. The team and client base that Ryan worked with were ultimately part of an acquisition in 2013 that SlateStone's co-founders subsequently oversaw at their former firm, Banyan Partners. While at Holt-Smith and after completing his Finance, Investments, Risk Management and Insurance degrees at the University of Wisconsin, Ryan was promoted from intern to Assistant Portfolio Manager. Ryan also earned the prestigious Chartered Financial Analyst® designation granted by the CFA Institute.​
Over the years, Ryan grew with Holt-Smith, assisting in systematizing the investment process and co-managing investment portfolios. During Ryan's tenure, the firm was recognized with multiple awards and recognition for top investment performance results during the 90's and early 2000's, as the firm grew from $20 Million in assets under management to nearly $2 Billion by 2002.​
Over the years, Ryan rose to the Chief Investment Officer at Holt-Smith and led the development of a Large Cap Value Portfolio and a diversified ETF model portfolio to complement the firm's Large Cap Growth and Mid Cap Growth Strategies. In 2013, Holt-Smith Advisors was acquired by Banyan Partners in Palm Beach Gardens, Florida and Ryan moved into a Senior Portfolio Manager role with the firm.​
In 2014, Boston Private Financial acquired Banyan Partners and Ryan took the opportunity to move to Vero Beach, Florida, joining PNC Wealth Management, where he managed a large book of wealth management clients. Moving to PNC offered Ryan the opportunity to manage client assets while also gaining valuable wealth planning, trust, and banking experience.​
The Midwest eventually pulled Ryan and his family back home three years later when he took a position with BMO Harris Private Bank, managing client portfolios as well as supervising the Assistant Portfolio Manager team for the entire Midwest. He is an alumnus of Leadership Greater Madison and is also a past Board Member of the Wisconsin Badgers Basketball Boosters.​
Ryan lives in Waunakee with his wife and their four children, and three dogs.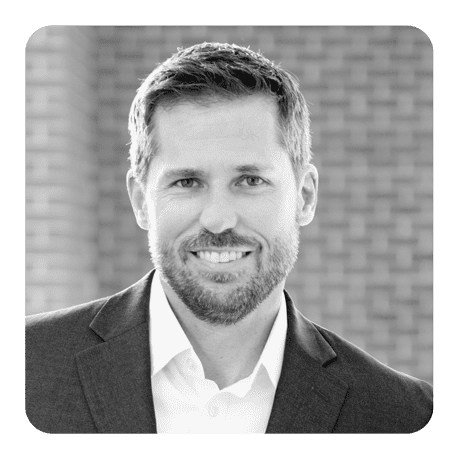 Jason Joanis, CFA®


Director of Investments, Senior Portfolio Manager, Partner
Jason began his investment career in the late '90s as an advisor for Strong Capital Management in Menomonee Falls, Wisconsin. With an interest in equity research, Jason moved to Madison, Wisconsin and joined Holt-Smith Advisors where he served on their concentrated Large-Cap Growth Equity committee. Jason managed portfolios for high-net worth clients and institutions on a national level. He performed equity research and served as the firm's lead fixed income analyst. The firm's concentrated equity products quickly grew the assets under management from $200 million to nearly $2 billion.
In the mid 2000's, Jason was looking for an opportunity to further develop his investment acumen, which led to partnerships with local investors to create an early-state venture capital fund and a traditional long/short hedge fund. Jason's primary duties included negotiating term sheets, performing due diligence on pre-revenue companies, and investing capital in equity or debt, along with hiring prime brokers, auditors, and creating marketing materials for the hedge fund.
In 2010, Jason was recruited by M&I Bank to take over the management of a large book of clients for a retiring portfolio manager. In this role, Jason worked closely with a client service team and provided customized investment solutions for client portfolios. M&I Bank was acquired by BMO Harris Bank in 2012 and Jason continued with the firm as a Director, Senior Portfolio Manager. He served on the bank's Alternatives Investment Committee and the Harriscreen Portfolio Investment Strategy Committee.
Jason's broad investment experience allows him to navigate high-net worth and institutional clients in all facets of their investment journey. Jason's shared commitment to a high fiduciary standard for clients eventually led him to SlateStone Wealth.
He earned a BBA with a Minor in Economics from St. Norbert College in De Pere, Wisconsin. Jason has earned the prestigious Chartered Financial Analyst® (CFA) designation and is a member of the CFA Institute. He is a current Board Member and Past President of the CFA Society Madison. In addition, Jason serves on the Finance Committee for the Goodman Community Center, an organization that strengthens lives and secures futures. Jason is an alumnus of Leadership Greater Madison.
Jason and his wife live in Fitchburg, Wisconsin with their four children, one dog, two cats, an African dwarf frog and a hamster. Jason and his wife enjoy watching and coaching their children in activities like soccer, lacrosse, baseball, basketball, and dance.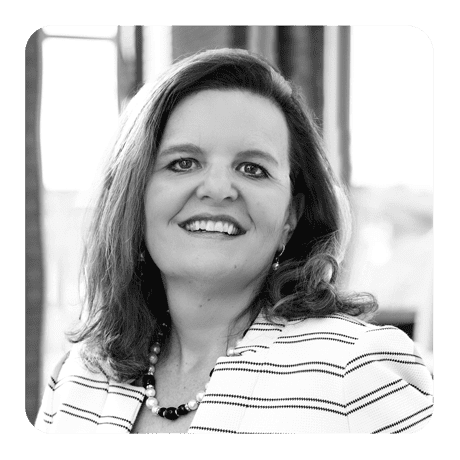 Jennifer Ridley Hanson, CFP®, CDFA®


Director of Wealth Planning and Senior Wealth Advisor, Partner
Prior to joining the firm, Jennifer spent eight years with BMO Private Bank in Madison, Wisconsin as a Director, Private Wealth Advisor. She served as the leader of the client strategy team and advised individuals and families on implementing strategies to grow, maintain, and transfer their wealth. Jennifer joined BMO in 2012 through the bank's merger with M&I Bank, where she spent the previous eight years serving as a Personal Trust Administrator.
In the early 2000's, Jennifer served as Director of Financial Planning for Financial Finesse, a financial education company dedicated to providing unbiased financial information. She developed and delivered financial education products and services for employee financial education and financial wellness programs nationwide.
Jennifer is a graduate of Lawrence University in Appleton, Wisconsin. She began her career in Chicago as a Personal Financial Advisor and Registered Representative with IDS Financial Services.
She serves on the Board of Trustees for Madison Museum of Contemporary Art (MMoCA), and she is an active member of The Business Forum and TEMPO Madison.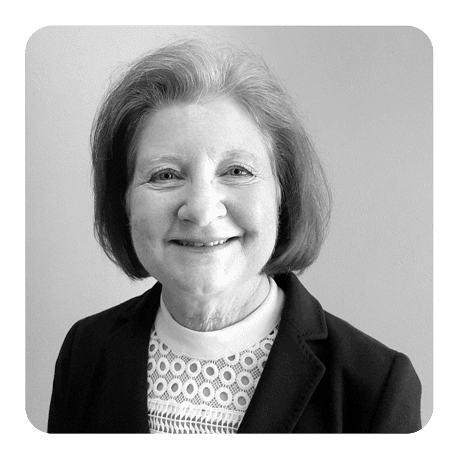 Kimberly L. Pierce, CFA®


Senior Portfolio Manager, Partner
Prior to joining SlateStone Wealth, Kimberly was Vice President and Director of Daniel Devine & Company, a firm she co-founded with Dan Devine in 2004. The Registered Investment Advisory firm provided individualized investment management services and advice to high-net worth families based in the US and internationally.  Before beginning their own firm, Kimberly worked with Dan at MeesPierson (Bahamas) Limited, a private trust bank located in Nassau, Bahamas. Her ten years of work there contributed to her depth of knowledge in securities analysis, as well as international trust and banking.
Kimberly and Dan joined SlateStone Wealth in August 2018, as partners, where they will continue to provide for the long-term continuity and custom management of their clients' wealth and her investment skills will be of benefit to all clients. Kimberly's consultative approach aligns with the firm's team of professionals who provide long-term generational advice on a day-to-day basis.
Kimberly earned the Chartered Financial Analyst (CFA) designation in 2001. She received her Master's degree from the University of Rhode Island in 1987 and her Bachelor's degree from Boston College in 1983. She and her husband have three grown sons and she enjoys international travel, working in her gardens and reading historical fiction.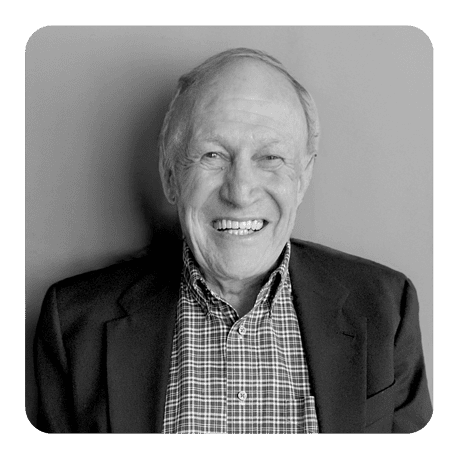 Tom Griffin


Senior Portfolio Manager
Prior to joining SlateStone and over a 14-year period, Tom was with Wells Fargo Advisors as First Vice President creating bespoke investment portfolios to meet client's personalized objectives. He also previously held the role of Vice President, Sales at UBS working with private clients. His 13 year tenure at Coburn & Meredith included responsibility for investment banking, market making, and as Options Principal and Compliance Officer. While at UBS and Coburn, Tom also participated in several mutual bank conversion offerings on behalf of his clients and in the underwriting process.
Tom has held additional roles in the financial services industry including as a branch manager at Shearson Lehman and in oversight and supervisory roles with Advest. His close business relationship over many years with two of SlateStone's partners, Dan Devine and Kimberly Pierce eventually lead him to SlateStone where he can continue a history of customizing investment portfolios for his long-time clientele and ensure a succession with a firm with a like-minded investment philosophy and style.
Tom has two grown sons, one who is an animal sanctuary manager in the Alaskan wilderness where he works with grizzly bears and the other is in Oregon as a forest ranger carrying on Tom's love of nature. Tom is a true outdoorsman and enjoys running, skiing, golfing and hiking.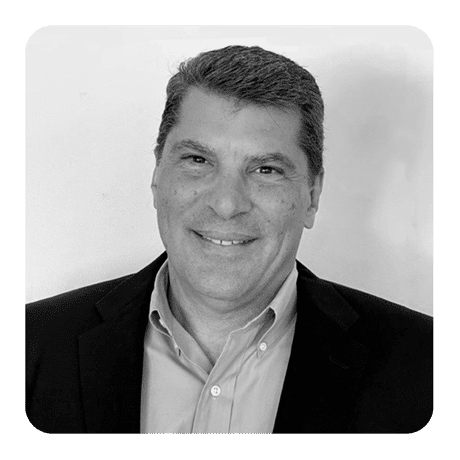 Charles J. Daniels, Jr


Senior Wealth Advisor
His business background includes founding, managing and selling small businesses across industries including heating oil, credit lending, and franchising. His professional experience was honed from his years as a registered Financial Advisor and wealth planner at UBS Financial and BMO Harris Private Bank.
Creating thoughtful, customized and adaptable wealth and investment plans for small business owners, executives and wealthy families requires a keen insight and long-standing relationships built over time. With a proven track record of success and first-hand experience, Charlie recognizes both the unique challenges and opportunities that building a private business in today's competitive climate represent. Whether it's coordinating legal, tax, and accounting professionals or simply providing sound judgement to a complex situation, he does so with skill and determination.
Charlie holds a Bachelor's in Business Management from Jacksonville University. He works with clients across the state from SlateStone's Jupiter, Weston and Boca Raton offices. He resides in Palm Beach Gardens, FL with his wife, Sherri, SlateStone's Co-Founder, and their two children and two dogs.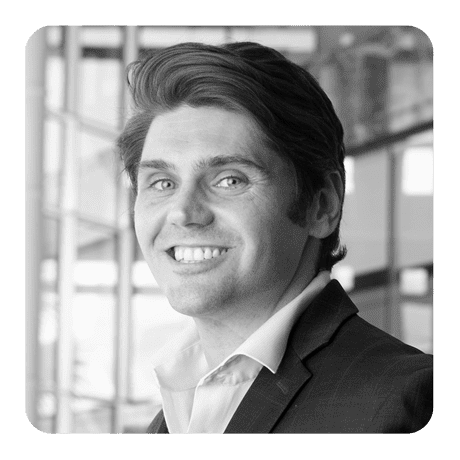 Troy C. Sorel, MBA


Senior Financial Advisor, Partner
Troy earned a Bachelor's of Science in Real Estate from Florida State University College of Business. He also achieved a Master's of Business Administration with a concentration in Finance from Florida State University in 2008.
Troy is a native South Floridian and is active in various charity causes in South Florida and is currently a board member for the Jewish Federation of Broward County and Children's Harbor. Troy is also extremely involved and active with Florida Children's First. He enjoys playing sports, traveling, and spending quality time with his family and friends.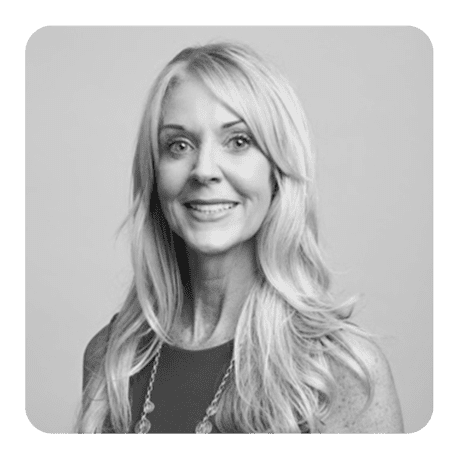 Lisa Tomczak


Senior Client Advisor
When it comes to advice, Lisa believes knowledge is the key to empowerment and through meetings and consultations guides her clients with the insights required to make well-informed decisions. She demystifies financial terminology, defines appropriate strategies, and acts as a client advocate with clients outside professionals to provide a safe space for questions and to provide clarity for their financial futures.
For over 15 years, her dedication to guiding investors is not only about growing wealth but also protecting that wealth in a way that helps shape a future that is firmly rooted in financial stability and personal fulfillment.
Prior to her current role, Lisa worked at Banyan Partners which later merged with Boston Private Wealth before it was acquired by SVB Wealth.
Lisa lives in Lake Worth with her husband, two daughters and three stepsons and soon will be an empty nester. She enjoys outdoor activities including boating, hanging poolside, listening to live music, or attending the various festivals South Florida has to offer.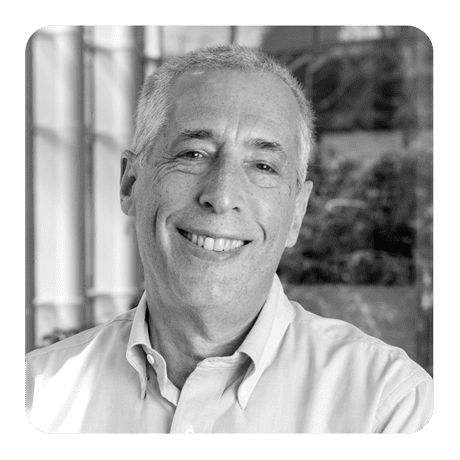 Robert Levin


Senior Portfolio Manager
Previous to joining SlateStone, he was with Emerald Asset Advisors from 2014 to 2019 managing client portfolios and providing investment advice. After starting his finance career in 1979 at a large property/casualty insurer, he then worked at Legg Mason, which was followed by serving at Asset Strategy Consultants as an investment consultant for institutions and high net worth individuals from 2000 to 2014.
Robert earned his degree in Business Administration from the University of Maryland. He has held various investment and insurance certifications over his career. Robert enjoys travelling, biking and spending time with family.
Elliott Bottoms


Investment Research Analyst
He provides the firm with deep-dive equity, macro, and market positioning analysis. His work includes evaluating investment opportunities and manager due diligence on stocks, mutual funds and exchange traded funds as well as on direct investments including real estate, private equity, and hedge funds in coordination with outside research resources.
Elliott loves to read and is passionate about philosophy, history, and aesthetics. He earned a BA from The New School for Performing arts and resides in NYC and Connecticut.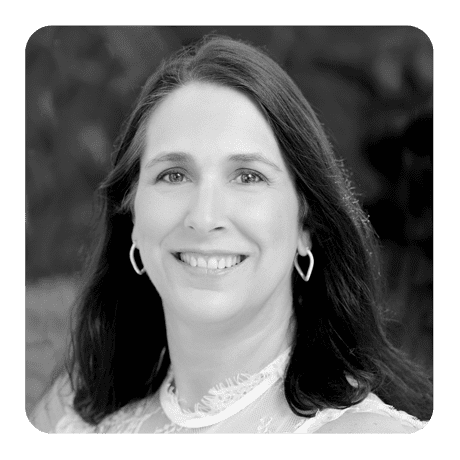 Michelle Bonney


Controller
Her deep knowledge of budgeting, reporting and cash management procedures comes from a background of experience in varied industries. Previous positions in public accounting firms from 1993 through 2010, provided her with additional skills in a variety of sectors including construction, medical and professional services. Beginning with bookkeeping and tax prep, then moving to outsourced services, provided a perfect base of understanding in corporate finance, management and leadership which are invaluable to the firm and its employees.
Prior to joining SlateStone Wealth, Michelle held the position of Controller at Banyan Partners, LLC and continued in that role after the firm's acquisition in 2014 by Boston Private Wealth, LLC. Michelle and is also a member of the Society of Human Resource Management.
Michelle enjoys spending time with her family and friends. Cruising and gardening are favorite activities, along with a new hobby of furniture painting.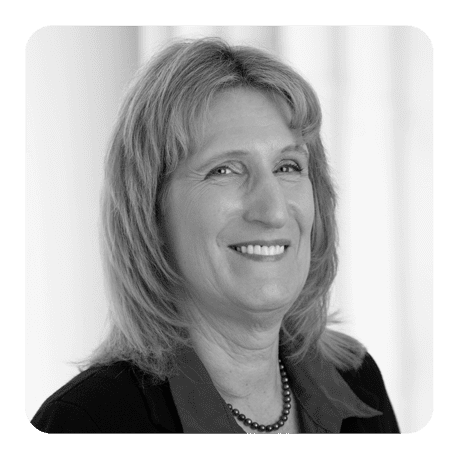 Denise Karp


Operations & Compliance Manager
She also facilitates the complex process of onboarding client investment alternatives and direct investments. In addition, Denise supports all administrative and compliance functions in support of our clients and works closely with the firm's management to ensure the safety and security of our client's personal information and the integrity of our systems and records.
Before joining SlateStone, she held the same role with Emerald Asset Advisors from 2008 to 2019 and has held similar roles with other financial services and legal firms over two decades.
Denise graduated with a Bachelor of Arts in English from New York University. Outside of the office, she is a state-wide autism advocate with her listserv Denise's List and enjoys spending time with family, long walks with Bella the pit-bull, movies, social media and playing Words with Friends.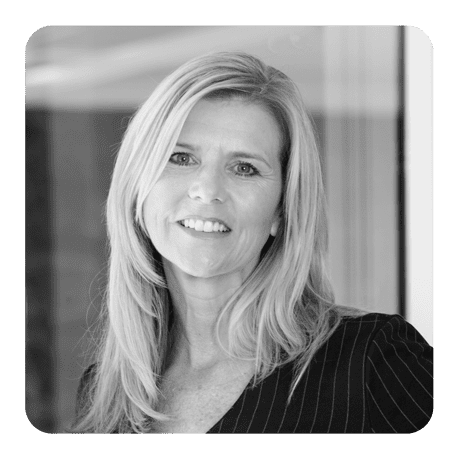 Suzie Dean


Director of Trading
Suzie also coordinates with compliance and operations personnel and the firm's custodians to improve order entry, execution and settlement among other responsibilities. Prior to joining SlateStone, Suzie held a similar role with Emerald Asset Advisors from 2004 to 2019.
Suzie started in the financial services industry in 1989 and has held various trading/operational roles at major financial institutions including Barnett Bank, Prudential Securities and Smith Barney. She earned an Associate's Degree from St. Augustine Community College and in her spare time enjoys cycling, walking on the beach and spending time with her granddaughter.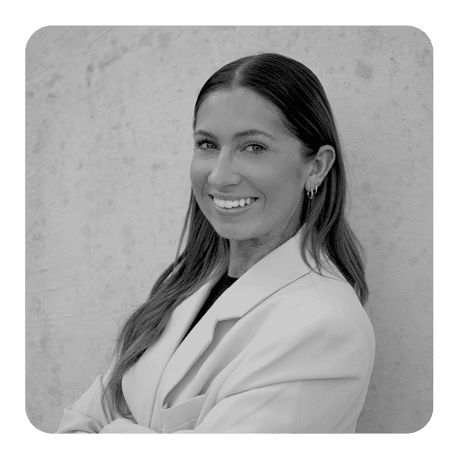 Kayla Rose


Client Service Associate
Kayla
earned her
Bachelor
'
s
degree
in Economics
from the University of Florida
.
When not at work, she enjoys staying active with workouts, spending leisure time on the water, and cherishing moments with her
family.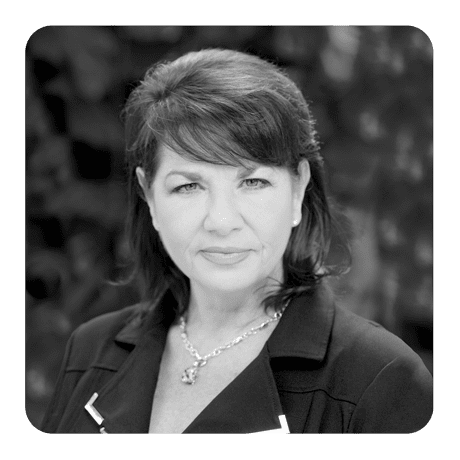 Dolores Moss


Client Service Associate
and business partners.
Dolores graduated cum laude from Barry University, and speaks Spanish and Portuguese. As an integral member of our client team, Dolores' natural ability to deliver a special touch of warmth in a caring manner, makes all the difference.  
Dolores  enjoys reading, gardening, writing and spending time with her daughters.  She focuses her volunteer efforts on 4Kids, a local mission for "at risk" and foster children.
Lauren Harkin


Executive Administrator
In addition, Lauren provides support to SlateStone's wealth advisors and clients; assisting with new client onboarding, cashiering, and account maintenance. She brings a breadth and depth of experience having worked as an Institutional Trader at Jones Trading and servicing high net worth individuals, families and businesses as a Registered Client Associate at Merrill Lynch and Wells Fargo Advisors.  
Having grown up in Toronto, Canada she is an avid hockey fan and enjoys spending time in the ice rink watching her kids play youth hockey. She also volunteers at her children's school and loves reading.