Custom Asset Management
We manage your results, not just your investment returns
Building a durable financial foundation that balances your personal and financial goals requires outside-the-box thinking and creative asset allocation.
Our Unique Approach


What sets us apart
With the guidance of our experienced portfolio management team, we turn our insights into an actionable investment plan built to last a lifetime – and beyond.
SlateStone Wealth takes a highly personalized approach to creating custom investment portfolios unique to each client. We begin by understanding your goals, risk tolerance, liquidity needs and return expectations. Then we carefully build a portfolio designed to help you realize your goals and avoid obstacles to your success.
We put your insights into action by striving for exceptional returns in all market conditions.
---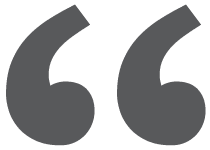 At SlateStone, our Custom Portfolio Managers work closely with clients to understand their long-term goals and financial objectives. With this in mind we are able to craft individual equity portfolios with the flexibility to grow and change as needed.
Kimberly L. Pierce, CFA®️,
Senior Portfolio Manager, Partner
Customized Investment Management


Tailored to your specific goals and expectations
Our investment approach is dynamic, balanced and focused on the enduring principles of wealth preservation and capital appreciation.
We constantly monitor and review your investment plan against your portfolio results, making adjustments as needed. We keep you updated on your progress, and are always available to discuss all aspects of your plan and portfolio.
You will have direct online access to your investments and your lifetime financial plan so you know exactly where you stand at all times.
We provide you with a well-diversified portfolio that strives to capitalize on unique opportunities in financial markets by carefully following these steps:
Our top-down analysis determines which asset classes and industries to overweight or underweight
We invest in a sufficient number of securities (20-35) to diversify your holdings and help reduce market risk
Security selection is based on the potential for superior capital appreciation and/or income earning potential
We use proactive hedging techniques designed to preserve your wealth in all market conditions
Strategic Portfolio Management


Diversified Investment Solutions
SlateStone Wealth offers one-step diversification through our Specialty Portfolio investment strategies. These are mutual fund and ETF based asset allocation strategies with specific objectives across the risk/reward spectrum and can be used individually or in combination to meet your needs.
Fixed Income
Conservative
Moderate Income
Moderate Growth
Growth
Aggressive
All strategies are professionally managed by a dedicated investment team. We strive to always maintain an appropriate blend of asset class diversification in your portfolio with the goal of optimizing performance and reducing risk as we seek to capitalize on ever-changing global market opportunities.