Things you need to know.
–         Apple Wanderlust!  New phones, watches, operating systems, cameras (and spy equipment?)
–         Tech continues to struggle – could it just be it is overvalued?
–         Today is CPI Day…. let the countdown begin – T minus 120 mins.
–         Oil kissing $90…. OPEC raises demand outlook…. What does the Farmer's almanac say?
–         Dollar up, gold down, yields up.
–         Try Guiseppina's Apple Cake
Yesterday the Dow lost 18 pts, the S&P lost 26 pts, the Russell ended flat while the Transports lost 83 pts –
The Nasdaq got punched in the face…..it lost 145 pts or 1% – the rout in technology seems to be result of a very weak ORCL -13% report and what traders and investors expect from today's inflation report or maybe not…..I mean – the expectation is for rates to remain steady, the expectation is for the CPI and PPI to rise on the top line for both m/m and y/y reports.  The expectation is for the FED to reconsider a move in November and even December (recall that Nicky Timaraos – WSJ fame – floated that idea on Sunday) ….and investors KNOW this – none of this is new news….so then why the pressure?  Well, maybe they don't believe it, maybe inflation will be stronger than the estimate – and if that's the case – then watch out…because it is already expected to up 0.6% m/m –…. So, is the market telling us that it thinks CPI will be stronger?  And if it is – How the heck is JJ gonna walk back on the 'steady as she goes narrative'?
Or was it just the idea that valuations are too rich for the current environment?  Recall, the other day I told you that the tech sector was trading at 25.6 x's forward earnings…. well ahead of the longer-term average of 18% for the group and well ahead of the 20 x's on January 1st.  So, is it just a recognition that these names are ahead of themselves?  And with so much uncertainty at the moment – some investors are just taking some money off the table……ahead of what could be a more volatile time.  Look, clearly the decline in tech did not help the tech index (Duh!) ….. the 2% decline in Apple the 13% decline in ORCL, the 0.7% in NVDA, the 2% in TSLA, 3% in ROKU, the 1.3% in AMZN, the 0.4% in AI, 2% in ZM, the 4% in ADBE, 2% in AVGO, the 2.5% in NFLX, the 1.3% in ARKK (disruptive tech), the 1% in Cybersecurity and the list goes on….So, we are left to figure it out….
Recall that the tech sector is up 37% ytd – yesterday the XLK lost 1.8%…. Short duration (3 & 6 month) treasury rates are at 5.5%, the 2 yr. at 5.05%, while 12-month CDs are paying you nearly 5.5% while a gov't money market fund – completely liquid is offering you just over 5%. Remember – investors are demanding higher rates (think compensation) for the elevated rates of inflation along with the massive growth in the supply of gov't debt.  Just think what's going to happen when all these new issues come to market – supply will overwhelm demand at current prices and so prices will have to fall to find more demand and when that happens yields rise!  Capisce?
So, do you really need to ask – why is growth under pressure?  Again – which is why I have been telling you not to chase tech….no need to sell it (you can if you want), but certainly no need to chase it…  I still think it has more room on the downside….you can hedge yourself by buying the PSQ – that is the inverse (gets you short) the Nasdaq – so as the Nasdaq goes lower – the PSQ goes higher….and today it shot UP by 1.15% as the Nasdaq fell by 1.05%.
Or could it be that oil shot up yesterday…rising by $1.50 or 1.7% to end the day at $88.78 – but not before trading as high as $89.35.  News that Joey made a deal with the devil making the rounds…..the administration apparently stuck a deal with Iran – swapping 5 Iranian prisoners (held here in the US) for 5 American prisoners (held there in Tehran)….But he sweetened the deal by releasing $6 billion of Iranian oil revenue that had been blocked by the US….. 
Now is this because Jo Jo figures that if he releases the money that Iranian President Raisi will play nice in the sandbox and raise production to offset the cuts made by the Saudi's and the Russian's. Are we now beholden to Iran?  I guess so…but that's another issue…. Let's not go there right now. And this morning oil is UP again…. +0.6% or 55 cts a barrel at $89.40 – about to kiss $90/barrel. OPEC RAISED their outlook for 2024 demand (again) and by the way – the Farmer's Almanac is predicting a very severe winter across the northern hemisphere this year…. (Think of all the oil and natural gas we're gonna burn!) …the Saudi's and other OPEC members popping the champagne bottles – but that's another issue.
In 2 hours – the gov't will report on the August CPI number…you can feel the tension…futures suggesting some more weakness – not much, but futures are down, not up.  At 5:30 am they are lower again…Dow futures – 60, S&P's down 8, Nasdaq down 40 and the Russell is off by 5.  Now, the question is no matter what the top line number is – the FED will try to shift the focus to the 'core' number – that is the EX-food and energy number.  The EX-number though does include price changes in electronics, retail, pharmacy, airline fares, telecom, medical care, sewer and water, insurance, education and new and used vehicles and services…
Ok – so let's break that down…electronics?  Great can you eat a tv? I didn't think so.   Airline fares?  Really? Have you flown lately? Hotel prices?  Has anyone in the gov't travelled to any big city lately on THEIR dime and not the gov't's?   Medical care?  Oh right, those prices are plunging and Insurances.  The WSJ wrote a piece last week that stated that health insurance costs are expected to surge in 2024 – prices to jump by more than 6% and that would be the LARGEST INCREASE in employer health plans in a decade.  Home insurance? Those rates went up 12% in 2022 and are higher in 2023 – Why?  Higher labor and construction costs due to INFLATION (and natural disasters).  
New car prices are not declining and even if used car prices are – how often do you buy a used car? Auto loan rates are now topping 9% and that only makes the car MORE expensive.  We buy food and energy every day. We pay utility bills every month and they aren't going lower….in fact this year – Floridians have faced massive jumps in utility costs….my rate rose by 18% and my bill rose by 40%…do the math – utility costs are not coming down….  So, I wonder where exactly the gov't is seeing those lower prices…now remember – the math can be misleading…. y/y comparisons will naturally trend lower (as one high month drops off and is replaced by a new lower month)– but let's not misunderstand – prices are still going UP….
And while the Apple "Wanderlust' event was very exciting, it did nothing to create excitement in the markets or the stock….and this morning – Apple is quoted down 70 cts at $175.50.  Headlines out of Beijing suggesting that China has 'flagged security issues' with the iPhone!  Can you believe that?  Chinese foreign minister spokeswoman Mao Ning said.
"We noticed that there have been many media reports about security incidents concerning Apple phones."
Security incidents?  Is that what she said?  Now that's funny….considering the China has installed all kinds of spying equipment in our tv's, our cars, our homes and our phones….did you not see the latest reports – out of Axios –  about how your car is now spying on you and automakers are selling the 'secrets' to the highest bidder? The report details it like this….
"Cars are now computers on wheels, they have unmatched power to watch, listen and collect information about what you do and where you go…. that information is then SHARED with or SOLD to data brokers, law enforcement" (and China.  Ok, the China part was me, that wasn't in the report!)
As a result – China has expanded its ban on the use of any iPhones at state run and state backed companies and agencies…and so that will prove to be a slight headwind for Apple in the near future…..but Christmas is coming and Timmy did NOT raise the price for the latest iteration of the iPhone. It is still $1200/yr.  And don't forget – this is exactly how apple trades going into and then after the event…. this is not new….and remember – it's Apple….
European markets are lower….as stagflation concerns mount…. the UK economy contracted by 0.5% in July…. The expectation was for a decline of 0.2%. And in the latest sign of trouble……UK mortgages in 'arrears' are now at a 7 YEAR high…. foreclosures can't be far behind….and the latest GDP figures is suggesting that a 'mild recession' has begun across the country. All the while many still expect the BoE to raise rates by 25 bps next week to 5.5%. Markets across the zone are all down between 0.4% (UK) and 1.2% (Spain).
Gold is trading down $2 at 1933/oz while the Dollar index is up 6 cts at 104.77.      
The S&P ended the day at 4461 down 25 pts – after trading as low as 4456 before recovering just a bit.  We are now 20 pts below the trendline….and are again in the 4353/4480 trading range.  Recall – I did not expect us to pierce 4480 with any gusto and in fact thought we would fail…..and we did…..Today's report will be the focus….a weaker number could cause a sudden surge and a move up and thru 4480  will take us to 4540 in a flash, while a breakdown will send us to test trendline support at 4350. 
Take good care.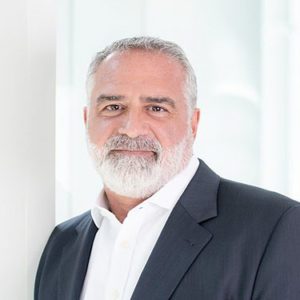 Chief Market Strategist
kpolcari@slatestone.com
"The market commentary is the opinion of the author and is based on decades of industry and market experience; however, no guarantee is made or implied with respect to these opinions. This commentary is not nor is it intended to be relied upon as authoritative or taken in substitution for the exercise of judgment. The comments noted herein should not be construed as an offer to sell or the solicitation of an offer to buy or sell any
financial product, or an official statement or endorsement of Kace Capital Advisors.
Ok – this is Guiseppina's Apple Cake – brought to you by a loyal reader and follower on Twitter.  This is a great dessert – easy to bake and so appropriate today. See the pic on my X – @kennypolcari
You will need:  1 ½ stick of softened butter, 2 eggs, 1 c of sugar, 1 ½ c of flour, ¾ tsp salt, ¾ tsp of cinnamon, ¾ tsp of baking soda, 4 ½ c of sliced apples, ¾ c of walnuts.
Preheat the oven to 350 degrees.
Cream the butter and sugar, add the eggs…. Mix.  Now sift the flour, salt, cinnamon, baking soda into the creamed mixture.  Mix well.
Next – add the apple and the nuts –
Place in a greased 8×8 pan, place in the oven and bake for 1 hr.  Remove – let cool or maybe not…. warm is good too…. add vanilla ice cream.
Buon Appetito