Things you need to know.
–        Stocks Churned ahead of the FED meeting and big earnings week.
–        Money moves out of tech and into more defensive sectors…
–        Eco data today is all about PMI's.
–        Fed is in lockdown mode….as investors try to handicap the next move and announcement.
–        ECB and BoJ also due out later this week.
–        Try the Mussel Bruschetta
Stocks churned on Friday…. Investors/traders and algo's continuing to put some pressure on tech – which should be no surprise, quite honestly – taking that money and redeploying it into a broader range of names that are expected to benefit in the second half of the year.   The Dow gained 2 pts, the S&P gained 1.5 pts while the Nasdaq lost 30 pts, the Russell gave back 7 pts and the Transports last 33 pts.   
Earnings also were (are) the driver for the latest action….as we heard from American stalwarts – AXP, PG, NKE & CVX…. along with a host of others… 
AXP beat on the bottom line, but missed on the top line, they told us that the American consumer is 'really strong' but that they were building up a loss reserve acct 'just in case' things got bad….Talking out of both ends – it's good, but it could turn bad…and investors took a chunk out of it – sending it down 4% – but remember – the stock was up 19% going into the report – so the losses on Friday leave it up 15.2% ytd….The stock ended the day at $170.22 just above short term support at $166.45.  Over the weekend – Piper Sandler cuts AXP to underweight from neutral saying that the millennial cohort – which makes up 30% of its customer base – will create headwinds for AXP when student loan payments resume in October…the stock is quoted down another $3 on the back of that report. 
PG, CVX and NKE though balanced that out after all reporting better numbers all rising better than 1.5% each.
Again, we saw strength in the more defensive sectors…. Utilities rose 1.5%, Consumer Staples rose 0.35%, Healthcare gained 1% while Real Estate added 0.4% – and these are all defensive sectors – sectors that investors turn to when they are a bit more cautious about what the future will bring.  Small and mid-caps have also seen money move into those sectors – IWM +10% ytd, IJJ + 9.5% ytd and IJT + 9.8% ytd.
ARKK – disruptive tech – which was up nearly 70% thru mid-July – has given back 13% in that last week – leaving it up 57% – still outstanding – but you see what's happening…. Investors/traders taking money out of those highflyers and moving it into other sectors.  Semi's (SOXX) were up 56% at the height this year (July 18th)  is now only up 46%…..still admirable, but off 10% in the last week – Communications – another 2023 outperformer – gave back 6% last week – leaving it up 36% ytd – and none of this is meant to create concern, it is meant to identify how asset managers/investors manage risk and opportunity…..Remember – just because investors/traders take profits does NOT mean they take their money and go home – quite the contrary…..
Here is where some of that money is going….Utilities which were down 9.5% this year – has rallied by 7% in the last 4 weeks…leaving it down 2% ytd, Consumer Staples – were down nearly 5% during the year – are now +1.5%, (a 6.5% gain),  Healthcare – which was down 9% is now up 1% on the year…. A 10% gain….Financials XLF – which were down 8% by the end of March are now up 4% – a 12% gain and the Regionals – KRE – which got crushed in March –leaving it down 38% on the year, have taken back 32% of those losses – leaving it still down on the year, but well off its lows.  Remember – in order for the KRE to get back to flat on the year – it would have to gain nearly 60%.  SMID's (small and mid-caps), which were lower by nearly 4% earlier this year, are now up 12% ytd – a 16% gain!  The Value Trade – SPYV which was flat thru April – is now up 14% ytd…. So, you see, there is still plenty of opportunities…. You just have to have a plan. 
This is a big week – more than 40% of the Dow is set to report and 30% of the S&P is due to report – so expect all kinds of action and commentary – but if history is any guide – I do not expect to see any disaster along the way….
Today brings us DPZ, WHR, CLF, CCK.
Eco data include US Manufacturing and Services PMI's – 46.2 and 54 respectively…..which means Manufacturing is in contractionary mode while services remains in expansionary mode…and that is an ongoing problem for the FED….and that is also why we are seeing strikes and threatened strikes in the services industry – as those workers demand more money….because they can't keep up with inflation (which isn't happening).   American Air Pilots Union, UPS Teamsters Union and Hotel Workers union – all screaming that they 'are working us to death'….we WANT more money and better benefits…and that my friends will cause the sticky part of wage inflation to remain sticky…..and where do you think those companies will get the money to pay those higher wages?  Yes – sir…. from higher prices, because you don't think those companies are going to let their margins come under pressure, do you? Lower margins, mean lower valuations, which would mean lower prices…and who wants to see that???  Not anyone in the C-Suite that gets compensated on stock performance….  
Now – The pilots have a contract – American raising the proposal to $9 bil in incremental comp and benefits , but  the union has not ratified it yet…they need to read between all the lines, UPS -is back at the drawing board and has yet to come to a deal…..and the hotel workers – they are still screaming…..Now, I expect a last min deal by the Teamsters – but they are holding us hostage….just think about what a strike by UPS workers would mean – If even only for a day or two…..But let's not kid ourselves….the teamsters have the C-suite by the b….s  – It's just a matter of how long it takes the C-suite to scream – UNCLE!
It is also a BIG Central Bank Week – we have the FED to announce on Wednesday, the ECB on Thursday and the BoJ on Friday…..Now – we know what's about to happen – the FED will raise by 25 bps and leave the door wide open but suggest that 'maybe' they won't do anything in September or maybe they will.  The ECB is expected to raise by 25 bps (but could always surprise to the upside) – Christine has made that very clear…and the BoJ – well, they will do what they will do…in my opinion – that is not a real market mover for the US or Europe. 
US futures this morning is up…. Dow futures +40, S&P +8, the Nasdaq +40 and the Russell is +3.   Besides the earnings, expect all kinds of speculation about what the fed will do.  The opinions run the gamut…some saying they will raise and remain hawkish while the other side says – raise and become dovish…….the answer lies somewhere in the middle – I'm in the raise and leave the door open to at least one more hike in September camp…..but to be fair – much of that will be determined by what we hear out of the PCE this week, and the August and September CPI's, PPI's and PCE reports. 
European markets are all a bit lower – not huge, but lower…. Flash Eurozone figures showed a decline in Manufacturing and Services – falling to an 8-month low of 48.9.  In addition – it is also a BIG week for earnings across the continent – so expect to hear more data points on individual companies this week and the next 3 weeks. 
Treasuries are holding steady….as we await the FED announcement on Wednesday.  The 10 yr. treasury yields rose to 3.83%, The 2 yr. yielded 4.83% up from 4.75%. Shorter duration 3 month and 6-month bills are yielding 5.44% and 5.49%.
Oil bounced off trendline support ($75.30) last week and is trading at $77.54/barrel this morning…. Talk of more Chinese stimulus to assist their economy is what is driving the action today – and don't tell me you are surprised…….and remember – the announced Saudi cuts are starting to impact the market and you know that the Saudi's wanting to see $80 oil before they stop threatening more cuts.   How much oil did we buy for the SPR when oil was trading at $65?  I didn't think so.  We now remain in the $75.30/$81 trading range.  
The dollar index is trading at 101.10 while Gold is holding steady at $2007.   
The S&P ended the day at 4536 up 2 pts…….….  We are in this tighter 4400/4600 trading range, but trendline support is at 4330 just fyi – a move there – would represent about a 4% move down…. which is well within the 'normal range', in fact we could move to 4000 and still be within the 10% trading band.  My sense is that the FED will announce a hike and an open door and that will cause a pullback – so I am being patient with new money…. want to wait and see what happens and how investors react.  I am betting the next move will be a pullback – not a crash, just a pullback that will shake the branches a bit causing some of the weaker hands to let go….In any event – this is not the time to fall asleep….there is so much opportunity out there as detailed above.
Take good care.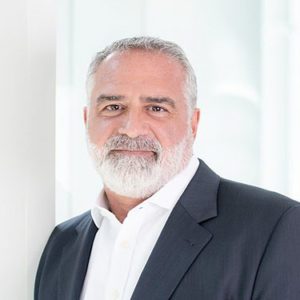 Chief Market Strategist
kpolcari@slatestone.com
"The market commentary is the opinion of the author and is based on decades of industry and market experience; however, no guarantee is made or implied with respect to these opinions. This commentary is not nor is it intended to be relied upon as authoritative or taken in substitution for the exercise of judgment. The comments noted herein should not be construed as an offer to sell or the solicitation of an offer to buy or sell any financial product, or an official statement or endorsement of Kace
Mussels Bruschetta –
Now this is a great dish…. (See the pic on my twitter – @kennypolcari).  It was a recipe brought to me by my nephew and we had it for the first course of Sunday dinner yesterday.  Then we had a great Linguine and Clams that my daughter made – that recipe and picture tomorrow. 
For this you need – mussels, shallots, 1 hot pepper, red pepper flakes, garlic, white wine, s&p, diced Roma tomatoes, parsley, French Baguette, butter.
Start by sautéing the shallots/garlic in a large pot, add the sliced hot pepper, some red pepper flakes (if you want more kick) and some s&p.  Now add the mussels, and a cup of white wine (pinot grigio Santa Margherita).  Allow it to come to a boil and then turn to simmer and cover…. When the mussels open – stir and remove from the heat. 
Remove the mussels from the pot and then from the shell and put them into a large bowl.  Discard the shells. 
In the pot – turn heat to medium – let it reduce just a bit – add the diced Roma tomatoes and sauté until softened a bit – now add parsley.  Remove from heat – leave covered.
Slice the baguette into nice size pieces.  Drizzle with some olive oil and toast….
When toasted – dress with the Mussel bruschetta and serve. This can be a first course, or it can bet the total meal….it is delish…. Enjoy chilled white wine with the meal.  
Buon Appetito