Things you need to know.
–         Still no deal – Congress goes on vacation… (guess they aren't worried)
–         Dems want to freeze spending at current levels – but that is a moving target.
–         Fitch is the first to put the US on credit watch downgrade (dumb!)
–         NVDA blows up…. Sales forecast tops $11 bill/qtr. – Algo's go WILD -stock up 25%, kissing $1 trillion market cap.
–         Try the Simple Steamed Lobster for Memorial Day
Nothing new to report….the drama drags on….as the temperature in the room rises…..Stocks continue to fall…The Dow down 255 pts, the S&P lower by 30, the Nasdaq off by 76, the Russell down 20 and the Transports getting hit the worst – down 211 pts or 1.52%.
The Dems offering to freeze spending at CURRENT levels, while the GOP wants to cut them to 2022 levels…. So, the first question that comes to mind is what we are really talking about.  In 2022 we apparently spent $6.7 Trillion dollars when we only took in $4.89 Trillion….resulting in a $1.375 deficit…CURRENT CBO projections for 2023 already show a $1.5 Trillion deficit and its only June….and that is up over the February estimate of $1.4 trillion and is already above what we spent in 2022….….so you see how this keeps creeping up…..so what are we really freezing….we have already pierced the 2022 deficit…..and will clearly end up with a bigger deficit by the time the New Year comes….So what number are the Dems proposing to spend?  They want to hold spending at current 2023 levels…and we don't even know what those levels are…. Now do you understand how ridiculous this is.
Apparently Fitch Ratings Services sees the ridiculousness (or at least they are trying to beat Moody's and S&P to the punch)  – overnight they put the US credit rating at risk of a downgrade – because of the antics taking place in DC…..saying that they are concerned that an agreement will not be reached and that the US will not be able to pay its bills…BUT they do hedge this bet by saying that 'while they expect a resolution there is a risk that they won't!'. 
In addition – the X date is – like I said – NOT set in stone…the June 1st date that Janet has been holding over our heads isn't real…….Our friends at GS telling us that it could be more like June 8th, while others are suggesting June 15th and beyond….Janet now saying that she will have more transparency on what that X date really is – later on. But this did not stop Fitch from raising the flag (as if we needed them to raise the flag) ….  Now just to be clear – of the 3 ratings agencies – Fitch is NOT considered to be the Valedictorian of the group….so what does their credit watch really mean?  Absolutely nothing other than grabbing the headlines for the day and having the media discuss it….…. but I do expect that both Moody's and S&P should be opining at any moment…. just so that they look like they are paying attention….
Keep in mind though, that it was these same 3 credit ratings agencies that were at the center of the 2007/2009 GFC (Great Financial Crisis)  – they were the ones that kept giving a triple A ratings to all of the crap (those subprime loan bonds)  that the big investment banks on Wall Street were creating… Why?  Oh boy……the big banks PAID the agencies for ratings – so the agencies were conflicted…if they didn't give them the best ratings then the street would go elsewhere….They rated them Triple A, never really understood the contents of those bonds and got paid a lot of money….it doesn't get any more complicated than that.  Do I need to remind you what happened next?
In any event – a warning does nothing other than create more angst – for the markets while attempting to put pressure on congress.  I'm not even sure how that is working because guess what – Congressmen/women are leaving the DC in droves – why? Because it's Memorial Day weekend and they need to get home to celebrate…Debt ceiling?  Don't be ridiculous – they have a BBQ to get to.  The crisis will be here when we return on June 5th…. See that?  They aren't coming back until June 5th….so they don't seem to be too concerned about a June 1st blowup….
But let's move on….to something much more interesting…Did you see what happened after the bell?  Nvidia?  If you don't know it, (and I'm not sure how you wouldn't)  they design, develop and market 3 D graphics processors and related software…..but they are also at the nexus of the AI revolution……The stock which got clobbered in 2022 – down some 45% as anything tech was punished while the FED raised interest rates……was up 108% as of yesterday's close….the stock closed the day at $305.38/share….in what has been nothing but dramatic….and then they reported that sales forecast expectations 'BLEW PAST ANY PRIOR FORECAST'……thanks in part to surging demand for AI processors (think OpenAI's ChatGPT) ….Sales have jumped by 109% ytd and they expect to see $11 billion of sales for the 3 months ending in July – that's 50% higher than what the street analysts have been estimating…. (3 months… let that sink in….).  The stock surged by 25% in the post market trading (so now it's up 133% ytd) – adding nearly $260 billion to its market cap putting it at a $940 billion valuation……Double the valuation of its nearest competitor – TSM and triple what Samsung is trading at…..with many expecting it to pierce the 'trillion dollar' market cap number any day now….joining the likes of AAPL, MSFT, GOOG and AMZN. 
Bottom line is – they are seeing incredible demand to retool the world's data centers – CEO Jensen Huang is predicting that companies will upgrade a trillion dollars' worth of data centers to become AI capable. And where are they going to get all those chips?  NVDA…. or at least that is the implication….
US futures this morning is split…. Dow futures are down 55 pts (it does NOT include NVDA), the S&P is up 28 pts (it does include NVDA), Nasdaq is ahead by 260 pts (it IS NVDA), the Russell is down 3 (no NVDA for them).  Expect anything tech and anything remotely associated with AI to surge…. on the back of the amazing sales forecast put out by NVDA.  Also – expect to see every analyst raise their price estimates – because NONE of them saw this coming…. None of them…. Just be glad you were in BEFORE they made this announcement! 
Treasury yields for the 2 & 10's held steady yesterday – yielding 4.42% and 3.75%…. 1 month T-Bills are now yielding more than 6% as they are the first ones at risk of default…so investors are demanding higher yield…it's the risk/reward argument – that you should have also learned about in Econ 101.
Oil rises by another 1.8% – now up more than 9% off the early May lows of $67.50 ish….the most recent push higher a direct result of the potential that the Saudi's and OPEC+ will push to cut production again when they meet on June 4th, the Saudi's telling the market to 'be careful about betting against them'.  Now, today – we see oil pull back a bit…down $1.30 or 1.7% at $73 after the Russian Deputy Prime Minister Alex Novak downplayed the risk of further production cuts at the meeting…. It's all very exciting…. but in the end – the Saudi's want to see oil trading at +$80/barrel.
Gold remains rangebound – trading in the $1,975/$2,020 range. We won't see a break either way until we get clarity on the debt talks as well as clarity on the FED's next move.
Eco data today includes the usual suspects – Initial Jobless claims of 245k, Cont. Claims of 1.8 million, we will also get first read on 1st qtr. GDP and that is expected to come in at 1.1%…At 10 am – expect to see Pending Home Sales of +1% m/m but down 20% y/y. 
European markets are mixed…. Germany is now in a 'technical' recession…. GDP is now -0.3% for the 1st qtr….. putting Europe's biggest economy in a 'technical recession'…for it to be 'official' we need to see 2 qtrs. of negative growth…but if today's report is any indication – then strap in.  In addition – European investors are trying to understand what exactly the Fitch warning means…. (I think it means nothing…. but it adds to the drama and thickens the plot).  At 7 am – we see the UK down 0.2%, CAC 40 – 0.2%, DAX -0.15%, EUROSTOXX +0.3%, SPAIN +0.01% AND ITALY -0.1%.
The S&P closed at 4115 – down 30 pts – It is now off 2.5% from the most recent high of last week…..The trendline support is at 4090, but today's NVDA report will most likely see both the S&P and Nasdaq higher….so don't expect us to test support…… We remain in the 4090/4200 trading range….and won't break either way until we either 'default' (not happening) or make a deal…  The extent of any move will be determined by WHAT the deal actually is…. What kind of spending cuts will we get if we get any?  How will congress negotiate if they are busy grilling burgers and Joey spends another weekend at his 'beach house.'  I mean, who is driving this bus?
In any event – stick to the plan, do not make emotional decisions…. this too shall pass…. know what you own and why you own it…. continue to DCA (dollar cost average) on a monthly basis and re-invest your dividends until you need them as income… (If you need them as income.) and eliminate the noise.
Take good care.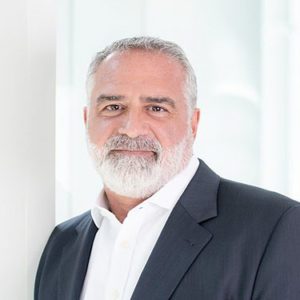 Chief Market Strategist
kpolcari@slatestone.com
"The market commentary is the opinion of the author and is based on decades of industry and market experience; however, no guarantee is made or implied with respect to these opinions. This commentary is not nor is it intended to be relied upon as authoritative or taken in substitution for the exercise of judgment. The comments noted herein should not be construed as an offer to sell or the solicitation of an offer to buy or sell any financial product, or an official statement or endorsement of Kace Capital Advisors."
Simple Steamed Lobster W Drawn Butter
Going to the beach to kick off summer – so it's time for lobster…. this one is the simplest of all lobster dishes…. just steamed/boiled with drawn butter outside at the picnic table with the ocean just behind you….
For this you need a 1 1/2 lb. lobster per person, plenty of butter and corn on the cob.
Choose a large pot that will not crowd the lobsters…..Bring the pot of salted water to a rolling boil – drop the lobsters in the water headfirst – once the water starts to boil again count 8 mins for the first pound and then about 2 mins for every pound after…..In the meantime – melt the butter and place in bowls to be shared.  Once the lobsters are done – remove and present on a large platter and allow your guests to help themselves. Have the nut crackers on the table to help crack open the claws to get the meat out.  Separate the tail from the body and remove the fins…using your thumb – push the tail meat out and enjoy….
Buon Appetito