Things you need to know.
–          Debt talks stall – just adds to the drama of it all.
–         Headlines paint a bleak picture – but don't be fooled….
–         New Home Sales surge!  What did I tell you?
–         Guess what the Saudi's intimated?  Oil surges by 4% in 2 days….
–         Try the Pan Roasted Sea Bass
Stocks continue to struggle as it awaits a decision on the debt ceiling talks…. the headlines remain dramatic….
"White House Pressed on Debt Talks with Default Looming"
"Stocks Fall on Debt Impasse as Deadline Looms"
"S&P Falls on Tuesday as Debt Ceiling negotiations drag on"
"McCarthy Says Debt Deal Remains Elusive"
All of this is causing some investors to shun the 'safety' of the Treasury markets while they go looking for safety in the 'high end CORPORATE bond market' – think bonds issued by MSFT, JNJ, KO, APPL, IBM etc.….This a direct result of all the hysteria being created by the clowns in DC….that continue to suggest a US debt default is only days away…..which I will say (again) – Is the dumbest thing I have ever heard…..But – it is what it is and investors will go where their money feels safe…And apparently it is the corporate bond market vs. the Treasury market now….this morning WSJ details that story
"Debt Ceiling Fight Sends Investors Hunting for New Havens"
And so, it is…. Will they, or won't they?  And for us Baby Boomers – it feels like that 1970's Clairol commercial – 'Does she, or doesn't she?' (Only her hairdresser knows for sure!) And in this case – I ask – Where is the hairdresser?  As a result, stocks ended lower on the day….as investors, traders and algo's grow weary of the drama and as the talk of a US debt default grows louder…. 
Kevy McCarthy – telling us that there is a stalemate in the discussions and that there are NO further talks scheduled while House minority leader Hakeem Jeffries blames failed talks on 'Maga House Republicans that won't compromise…'  Joey telling us that he has done his job, he has compromised enough and that whatever happens next is on the back of the House GOP – he will remain blameless in the annals of history…..Well, I guess that depends on who writes the history….will they change this moment in time or will it be chronicled appropriately?  That's a whole different conversation and one that is not important to today's analysis.
Losses in stocks gained momentum as morning turned to afternoon and it became clear that nothing was happening…by the end of the day – all the indexes ended the day in the red….The Dow lost 230 pts or 0.7%, the S&P down 47 pts or 1.1%,  the Nasdaq gave back 160 pts or 1.2%, the Russell lost 7 pts or 0.4% while the  Transports gave up 33 pts or 0.25%.  
Of the 11 broad S&P sectors – Tech – XLK and Basic Materials – XLB lost 1.5%, Industrials – XLI, Real Estate – XLRE and Communications – XLC lost 1.2%, Financials – XLF and Healthcare – XLV down 1.1%, while Consumer Discretionary – XLY, Consumer Staples – XLP and Utilities – XLU all gave back less than 1%.  Energy – XLE was the only gainer yesterday, up 1% as oil rallied.
The contra trades all gained and that makes complete sense – as investors looked for some protection in their portfolios.  The SH + 1.1%, PSQ + 1.4% and DOG +0.7%, The VIX (fear index) shot up 7.5% causing the VIXY (fear etf) to gain 1.5%.
Most everything else had a 'risk off' day…. Housing – XHB -1.6%, Airlines – JETS – 0.6%, Disruptive Tech – ARKK – 2.1%, Semi's – SMH – 1.5%, Metals and Miners – XME – 0.6%, Aerospace and Defense -ITA – 1.9%, Cybersecurity – CIBR down 1.2%. Even AI got slapped across the face – the Wisdom Tree Artificial Intelligence ETF – WTAI lost 1.6% and this includes names like Nvidia, STMicroelectronics, AMD, Infineon Technologies, Synopsis, META, GOOG, TSM etc.…
But guess what else happened?  If you have been reading my note – I was curious about what yesterday's eco data would reveal……S&P US Manufacturing PMI came in much weaker and is now in contractionary territory at 48.5, S&P US Services PMI came in stronger than expected at 55.1- putting it further into expansionary territory – something that will not please the FED, Richmond FED Survey weaker than expected and in addition – guess what happened to New Home Sales?  Recall they were supposed to be down 2.9% m/m….as mortgage rates rise…. And remember that I said I expected an upside surprise….and BINGO……. New Home Sales surged by 4.1% m/m – a 7% reversal…. vs. the expectation….and why? 
Because home builders are also lenders and they can 'buy down the rate' to assist new home buyers,  Open market 30 yr. rates are now 7.4% for credit scores of 720-740 – all while home builders will offer rates in the mid 6's…..So, a $500k mortgage at 7.4% is $3756/month but if the home builder can give you 'free upgrades' and a lower rate – what happens?  That same mortgage at 6.4% will only run you $3126/mo. or a 16% discount to the open market. Capisce?  And that is exactly what happened….home buyers WILL compare getting a new home with all kinds of fancy upgrades and a lower rate vs. buying an existing home that needs work (no free upgrades) and offers higher rates……which is why we saw Existing Home Sales last week plunge by 3.4% m/m…….I mean, this is not rocket science at all.
Eco data today includes Mortgage apps which come out at 7 am.  Last week they were down 5.7%, let's see what today suggests and today suggests further weakness, down another 4.6%.    We are also due to get the latest FOMC mins at 2 pm…. What will we learn that is new? In my mind – nothing.  Rates are on the rise and when they get to the terminal rate (whatever that is) they will stay there for longer – period.  If you expect to hear that any FED member favors a rate cut sometime this year, you should call your therapist (or better yet your psychiatrist – because he/she can give you meds) and make an appointment.  Rates are NOT going lower in 2023….
Oil!  OMG – did you see what happened yesterday?  It rose by 2.4% and this morning it is up another 2%…. trading at $74.40/barrel…. kissing resistance at $74.60…. Why, why, why????  Because the Saudi's did what?  YUP – they hinted at FURTHER rate cuts out of OPEC+ at the next meeting which is scheduled for June 4th…. What did I tell you?????  They don't want oil to trade below $80/barrel for very long….and they are tired of all the money they are losing while oil trades in the low 70's…. The Saudi Energy Minister – Prince Abdulaziz – said this at the Qatar Economic Forum yesterday…
"I keep telling them (short sellers) that they will be 'ouching – like they did in April.  I don't have to show my cards, I'm not a poker player, but I would tell them to watch out…"
Is there anything else to say?  Not really – THAT is the story – period the end.  The Saudi's and OPEC+ control the market – and if they want to see higher prices – they will see higher prices….Strap in, the summer driving season is about to kick off, demand will go up and so will prices….the Saudi's will be laughing all the way to the bank….Go back to your Econ 101 textbook – read the chapter on Supply and Demand (again!).
Gold regained some of the losses it has suffered over the past couple of days…rising about $20 to trade at $1,995/oz as the prospect of failed negotiations takes center stage….(an outcome I do not buy)….but the chaos and drama does and will create dislocations in assets….stocks, bonds and commodities….In addition – gold traders await today's FOMC mins – as if they are going to find out anything new….as the media suggests that the FED may reveal new clues…..Please, stop the insanity…the only clue you'll hear is that while some are considering a pause – all of them realize that inflation remains sticky and that means rates will stay higher for longer….No rate cuts for you!
This morning US futures are lower – Dow -130, S&P's -15, Nasdaq -40, while the Russell is down 12 pts.  Yesterday – Davey Solomon of GS fame – told us that inflation may go down or it may go up – but in any case it is sticky, interest rates might pause or they might go up, and that we could have a hard landing but we could also have a 'soft' landing and that he (at GS) is planning for all of that.  Did you get that?  And now you want to know why GS missed their revenue estimates so badly……and took a $470 million hit on Marcus loans?  Davey doesn't know which side to play on…. In any event – since there is no real eco data to speak of – expect more talk about the debt ceiling…and the lack of progress.
European markets are under pressure……Italy getting hit the worst – down 2.5%, The UK, France, Germany and Eurostoxx all down 1.8% while Spain is the winner only down 1.4%.  On the economic front the UK reported that inflation fell sharply…coming in at +8.7% down from 10.1% and while that sounds good – it was all accounting gimmicks, Food inflation remains sky high at +19.1%, energy higher…and last time I checked – food and energy are a necessary part of human daily life… Now core CPI in the UK rose to 6.8% up from 6.2% and that suggests that the BoE is NOT done raising rates at all and that investors/and the British population can expect a rate increase at the June meeting.   In any event – if anyone in Europe expects a rate cut this year – think again.  And not to beat a dead horse – but Italians are suffering under the weight of exploding pasta prices…just reminding you that the price of pasta soared +18% (last month and more than double the country's inflation rate).  
The S&P closed at 4145 – down 47 pts…. just 3 pts off the low of the day…. ….  And while the debt negotiations continue to provide plenty of drama – in the end, they will not price stocks.  When the deal gets done – we could see a relief rally that tests of the August highs of 4325. More debt discussion failure and talk of 'default' will cause the algo's to go into sell mode.  Remember – they all told us that a default is not happening….they will find the money and taxes will go up – whether now or next year….the threat of invoking the 14th amendment remains ON THE TABLE (if not just as a threat) but Joey is dangling it out there to try break the GOP making it look like 'he won'.  Remember – both sides need a win, they both need to walk away saying – look at the job I did….
In any event – stick to the plan, do not try to pick tops and bottoms – continue to DCA (dollar cost average) on a monthly basis and re-invest your dividends until you need them as income… (If you need them as income.) and eliminate the noise.
You know the deal – As a long-term investor – stick to the plan.  Eliminate the noise….
Take good care.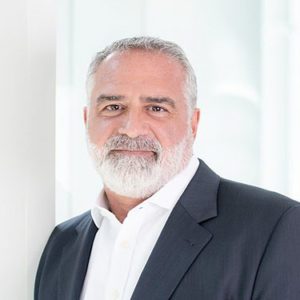 Chief Market Strategist
kpolcari@slatestone.com
"The market commentary is the opinion of the author and is based on decades of industry and market experience; however, no guarantee is made or implied with respect to these opinions. This commentary is not nor is it intended to be relied upon as authoritative or taken in substitution for the exercise of judgment. The comments noted herein should not be construed as an offer to sell or the solicitation of an offer to buy or sell any financial product, or an official statement or endorsement of Kace Capital Advisors."
Pan Roasted Sea Bass
This is a great dish…. easy to make and easy to eat.
You will need:  1 lb. of Sea Bass, olive oil, butter, onion, Marsala Wine, Fresh wild mushrooms, Chicken stock, s&p, and chopped parsley for color.
Prepare by chopping the onion, slicing the mushrooms, and chopping the parsley.  Have all other ingredients out on the counter to ease the process of creating this dish….
Preheat the oven to 450 degrees – this is important – you want the oven ready and waiting…
In a sauté pan – heat the olive oil and the chopped onion – cook until soft and translucent.  Turn the heat to high to make the pan really hot – then remove the pan from heat and deglaze with 1/4 cup or so of Marsala Wine – you can use White wine if you prefer – but you will get a different flavor – just fyi.  (I say remove the pan from the heat because – if you use Marsala – the flame can easily ignite the wine and singe your face. – reg white wine – no worries) When the wine has cooked off add the sliced mushrooms and about a tblsp of butter.  Reduce heat to med and cook until tender…
Now add the chicken stock – maybe 1/2 cup or so….and s&p… let it cook down……
In another sauté pan heat up a bit more olive oil…season the filet with s&p and add to the pan skin side down for about 5 mins…you want the skin to be crispy……flip and cook for about 1 min – transfer to a baking dish and put in the pre-heated oven and roast for another 4 / 5 mins.
Warm the serving dishes and place a bed of the onion/mushroom mixture on the plate and then top with the pan roasted filet.  Adorn with a bit of chopped parsley.  You can serve this dish with herb/garlic wild rice and sautéed green beans.  Complement with a cold bottle of Pinot Grigio – Santa Margherita.
Buon Appetito