Things you need to know –
The ECB raises rates by 50 bps. 
The Swiss National Bank swoops in and rescues Credit Suisse with a $54 billion injection to allow them to regroup.
Janet visits the Hill and tells lawmakers that the US banking system 'has never been stronger and that depositors savings remain safe'. 
11 of the biggest banks  in the US rally around First Republic and send $30 billion in deposits to stop the hysteria as they announce 'Banking Strong'. (just a tidbit – Happy Anniversary to the BS collapse – 15 years to the day today).   
Tiger Global makes a move to mark DOWN all the values of their portfolio of companies across their venture capital fund by 33%. Will we hear more of this? 
Housing Starts and Building Permits EXPLODE higher +9.8% and 13.8% respectively, while the Philly FED reports a significant DROP in activity. 
FED-Ex earnings fall, but they raise their guidance – the stock is quoted up $20 or 10% in early pre-market trading and everything that everybody wants to know –
What's for dinner?  Hello?  Corned Beef and Cabbage…..see below.
And what did stocks do?  They rallied!
The Dow gained 370 pts or 1.2%, the S&P up 70 pts or 1.8%, the Nasdaq added 285 pts or 2.5%, the Russell gained 25 pts or 1.5% and the Transports tacked on 176 pts or 1.3%.
Tech + 2.8%, Communications + 2.2%, Financials +1.9%, Industrials +1.2%, Consumer Discretionary +1.8%, Basic Materials +1.1%, Energy +1%, Healthcare + 1%, Utilities +0.7%, Consumer Staples +0.1% and Real Estate ended unchanged.
Drill down and you saw Disruptive Tech  +3%, The Growth Trade +1.8%, Value +1.7%, Semi's 4% (NVDA +5.5%), Artificial Intelligence (AI) + 3.6%, Oil and Gas Exploration stocks +2.75%, Metals and Miners +1%, Aerospace and Defense +1.5%. 
Eco data today includes Industrial Production – exp of +0.2%, Capacity Utilization – exp of 78.4% and then all of the U of Mich Sen the usual suspects – Initial Jobless Claims and Continuing Claims – but also includes Housing Starts exp of +0.1% and Building Permits of +0.3%.  The Philly FED is expected to show a decline of 15 vs. last month's decline of 24.3.
Gold rose by $3 or just 0.15% as all the confusion reigns…and this morning gold is adding $13 or 0.7% as the move into the safety trade continues on the back of what is still being perceived as banking crisis in the US and Europe…..We are now well above all 3 trendlines and appear to want to challenge the 2023 highs of $1992…..  Here is my appearance yesterday on Making Money with Charles Payne – Click to hear our Gold Discussion – (hint – I like gold….)  
https://video.foxbusiness.com/v/6322697190112#sp=show-clips
Oil – which saw one of its worst weeks in months traded as low as $65.65/barrel – let's hope someone at 1600 Pennsylvania Avenue had some low ball bids in to buy oil to replace what they took out of the SPR earlier this year.  This morning oil is catching a bid and is up $1.10 or 1.6% after WHAT????  Have you been listening to me?  Who did I say was about to chime in???  Yes, sir reeeeeee!  The Saudi's!  and what did they say????
 "OPEC+ Could Consider MORE Oil CUTS if Oil Slumps Amid the SVB Collapse"   
Ok – first the SVB collapse has nothing to do with the decline in oil – don't give them that much credit….Since when did SVB control the oil markets???  I mean really.  The decline is due to increased production out of Russia, news that Joey has allowed more drilling in Alaska, the potential of a global economic slowdown due to Central bank policy…building inventories and as always – what will China do?  Today they slow down, tomorrow they speed up….it's exhausting….
The next OPEC meeting is April 3rd and word is that they are monitoring the situation very closely to decide what's next as there is now a surplus and inventories are rising…..Russia is 'defying expectations' as their output rises and so just like Econ 101 tells you, this is a supply and demand issue – not an SVB issue…but it does make for an interesting headline….(I guess). Right now oil is well below the trendlines….-16% from the 50 dma….and it is down 19% from the longer term 200 dma….so it does have some work to do to regain that ground…and a CUT in production from the Saudi's and OPEC would help achieve that move….remember – The sweetspot for the Saudi's is $80/barrel….which is a 14% move up from here.   Here's a hint – the Proshares Ultra Crude Oil ETF – UCO has pulled in the MOST cash since 2020 – yesterday alone saw $158 million of new money…..as investors are 'buying the dip'…..Capisce?
US futures are trying to figure all of this out……Dow + 8,  S&P's +6, the Nasdaq is up 12 and the Russell +1.  So far on the week – the Nasdaq gained 5%, the S&P +3%, the Dow +1% while the Russell is flat.  The FED is now expected to raise rates by 25 bps (as discussed) and that 1% rate cut by the fall that futures were pricing in…. – Yeah, that's not happening right now….
The move by the 11 banks on behalf of First Republic was seen as helpful by a majority of investors while Billy Ackman raised the possibility that it won't be enough….Who is tired of hearing from Billy?
 I would like to see the SEC examine his trading account to see how he is set up when he makes all these comments – all you have to do is recall his performance on CNBC during the height of the covid crisis – when he cried on national tv, saying "I don't want to be responsible for killing daddy" adding fuel to the pressure on markets – ALL while he was buying stocks…raking in billions on the trade weeks later when he was exposed….remember that??? So, I say – go in and tear open the books….And while they are at it, they need to tear open the books of all those VC's that screamed FIRE in the theater…..Starting with Petey Thiell, Jason Calcanis, Gary Tan and Davey Sacks…..as they were the ones that started the drama and hysteria for both SVB and FRC…..  Rip it open and shine a light.
European markets are all higher…The UK + 1%, the CAC 40 + 0.4%, the DAX +0.4%, Eurostoxx +0.7%, Spain +0.4% and Italy +0.8%.  Crisis averted at Credit Suisse and its Risk On….Chrissy Lagarde – President of the ECB – did as she said she was going to do – she raised rates by 50 bps and said – stop whining…this is not a surprise!
Comments from CEO Corrado Passera of Illimity Bank – An Italian Bank that services HI TECH companies, startups, distressed credit etc.… and billed as – La Banca di Nuova Generazione  – Bank for a new generation – telling the world that the collapse of SVB would never have happened in Europe partly because of 'pervasive controls' that have been applied across the eurozone.  Hmmmm…..just a note…there were plenty of regulations here in the US – the problem is that the regulators (think San Fran Fed)  were asleep, management was a disaster…..they didn't have a Chief Risk Officer, they were unaware that the FED was raising rates, they didn't hedge their low yielding bond portfolio – because they apparently didn't know that they were supposed to and then  handful of VC's panicked…..that's what happens when you have a bunch of knuckleheads driving the bus.  But let's move on….
 The S&P closed at 3960 up 70 pts…..after trading in the 3864/3964 range……It was RISK ON for US investors as the mania appears to be subsiding….but that was yesterday….this is today and who knows what the next headline will be.  Futures suggest a flat open……Yesterday's action did take us back up and thru both the 100 and 200 dma…..at 3955 ish……So today will be interesting….  Can we hold and build or will we fail and test lower again……My guts says that if we follow the Europeans – then we will end basically flat…..maybe + or – 0.5%.  We remain in the 3800/4050 trading range….- so there is plenty of room to day trade and there is plenty of room to add to your long term portfolio if you have a strong stomach….remember – it is the chaos that creates the opportunity.
accordingly….
Take good care.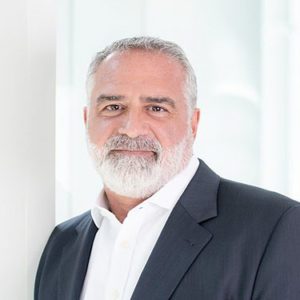 Chief Market Strategist
kpolcari@slatestone.com
The market commentary is the opinion of the author and is based on decades of industry and market experience.  SlateStone has conducted reasonable due diligence on the contents, however, no guarantee is made or implied with respect to these opinions, and the information provided is subject to change without notice. This commentary is not intended to be relied upon as authoritative or as a recommendation or advice,  nor should it be construed as an offer, or the solicitation of an offer, to buy or sell any financial product, or an official statement or endorsement of Kace Capital Advisors.  Please consult with your financial advisor for your specific situation.
Kace Capital Advisors is a paid promoter for SlateStone Wealth, please see further disclosure here  and refer to SlateStone's Form ADV for further disclosures and information about SlateStone Wealth
Beef and Cabbage
Yes, it is St Patrick's Day – and it is also Friday in lent – so you are not supposed to eat meat, but the church gave you a special dispensation….so enjoy this Irish favorite.  It's not complicated…..you just boil everything and then serve with mustard and horseradish…..
For this you need:  1 lg white onion, 4 lg red potatoes, 1 bag of carrots, 4 cloves of garlic, 2 tbls of sugar, 2 tbls of vinegar, s&p, water, cabbage and 1 corn beef with the spice packet.
Now put it all in a slow cooker….cover with water and cook for 8 hrs….
Slice and serve….simple – if done right – It is delicious…..
Enjoy!