Things you need to know –
–         Stocks Rallied yesterday and are getting whacked today.
–         Credit Suisse igniting the latest drama in banking….
–         Italian banks are now in the spotlight…Just because….
–         PPI due out at 8:30 – will it support the ongoing inflation story like the CPI did?
–         Strap in…. Prepare for more volatility….
–         Try the Pork Chops Benevento Style
Stocks rallied on Tuesday – seemingly less concerned about the SVB Banking drama created by savvy VC's using social media outlets to disrupt the system – now known as a 'social media run on the banks'….and I say that because that is exactly what happened….they analyzed the earnings report data – they all read and discussed an analysis written on 'thediff.co' a newsletter that "explores technology, companies and trends that are making the future high variance…Posts range from in-depth company profiles, applied financial theory, strategy breakdowns and macroeconomics……"  It's a great blog site, but it is also the one that many are pointing to for igniting the VC's – and sending them into a tailspin…….The piece rose some concerns over the HTM accounting rules (which was NOT an unusual practice in the banking sector and something they should have all known) and then they used the 'implied concerns' as a bomb….flooding emails, chat rooms, slack rooms and social media websites to bring it down – creating all kinds of hysteria about how SIVB had invested in a long term bond portfolio that was under water (like so many are) and was about to implode – urging their portfolio companies to 'take your money out of the bank'…..causing a tidal wave of redemptions/withdrawals resulting in the bank having to liquidate that long term bond portfolio that had declined in value  – (which may not have been an appropriate investment anyway but which may not have an issue had they not created the hysteria) causing a $1.8 billion loss to be realized resulting in the need to raise fresh capital…… 
Now what is really interesting here is that SVB was 'their' bank…it serviced their community…startups in the tech/healthcare space.  It serviced many of the VC's personal wealth, it serviced many of the founders newfound wealth – and then THEY all blew it up…. Causing complete mayhem and confusion all weekend and raising doubts about the US Banking system….…leaving the world wondering WTF just happened and WHO is going to jail?   It also left the FED, the Treasury and the FDIC to figure it out…. 
You know what? That is BS…And while I still think 'we' did the right thing, I do think we need to tear this completely apart….follow the money, follow the emails, follow the conversation…..Who knew what when and how did this unravel so quickly and put the whole thing at risk?  This morning we learn that the justice dept and the SEC are investigating – and the Claremont Institute reveals that SVB gave $73 million to 'woke' organizations – Just to be clear – the Claremont Institute is a well-respected think tank – (Claremont.org).  It's only a matter of time before NFLX makes a documentary on this.  Ok – I'm done now….
Time to move on….Stocks ended the day higher…..but well off their intra-day highs but higher still as the mood calms down a bit and investors/traders turned their focus back to the FED, inflation, the economy and what's next.  The Dow adding 335 pts or 1.1%, the S&P up 64 pts or 1.6%, the Nasdaq ahead by 240 pts or 2.1%, the Russell took back 33 pts or 1.9% while the Transports gave up 54 pts or 0.4%.  
Although that was yesterday – today stocks are under pressure around the world again……European markets all down more than 2%……the concern in Europe focusing on the ongoing scandals and a NEW 'material weakness' found in reporting surrounding Credit Suisse – and the Saudi's who bought a big stake in Credit Suisse are ruling OUT any further support…..and that is once again putting the banking sector in the spotlight globally…..and that is creating broader concerns….which I think are unfounded…..But it doesn't make sense to stand in front of a moving train – and that is what we are seeing….buyers stepping aside – pulling inline bids and moving lower – and so stocks fall and US futures are getting WHACKED again…..More below.
CPI for the month of February came in mostly inline – but Ex food and energy m/m was just slightly higher than the expectation coming in at +0.5% and +5.5% y/y… and if you drill down you see even more concerns and that does NOT make it easy to see how the FED can pause right now and only makes it likely that JJ and Associates will continue to move forward as planned – taking rates up by another 25 bps next week.   My friend John Lonski points out (in his substack piece) that
"the 1.3% weighted average monthly inflation rate linked to travel, leisure, hospitality and entertainment was well above the 0.4% monthly rise in February.  February's CPI showed monthly price increases of 0.6% for restaurant meals, 6.4% for commercial airline fares, 1.1% for tickets to sporting events, movies, theaters, and concerts, and 2.6% for lodging at hotels and motels.  Year/year February's CPI showed advances of 8.4% for restaurant meals, 26.5% for commercial airline fares, 5.9% for tickets to sporting events, movies, theaters, and concerts, and 7.4% for lodging at hotels and motels. The average weighted year-to-year increase of the four categories was 9.9%." 
Let that sink in….
Now, what everyone is talking about is how JJ will discuss prioritizing inflation – that is still too damn high – vs. the most recent financial instability created by those clowns out in silicon valley….(and I use clowns very loosely – because the words that come to mind cannot be printed in this blog).   This print only underscores how we (the country) and they (the FED) – unlike management at SVB –  do not have the luxury of just sitting around sucking on our thumbs…..and the hope is that the moves we made to contain a banking crisis will be enough to allow the FED to continue down the path of tightening.   In any event – while Goldy thinks they do nothing – I (and many others) think they raise by 25 bps. And today gives us the PPI report leaving many to wonder if that will suggest that inflation at the producer level is not seeing any relief either…because – inflation at that level – takes about 3 – 5 weeks to make its way into the consumer level…which means if that's the case – we can expect the CPI to remain HOT next month…..capisce?
In any event – the crisis seen last week and last weekend – does create a conundrum for the FED…..because they have to consider the fight to kill inflation but also the need to maintain financial stability  – and financial stability has taken on a new definition – post the SVB debacle.  Financial stability used to mean the effect that rising rates had on the economy and the markets –think bond, stocks, housing and real estate – to name only a few.  Now it has to include the possibility of another 'social media style' run on the banks…..which causes many to point out the dangers lurking in social media  and how quickly it can ignite a sell off.….creating a paradigm shift in the way the world spins… I mean – just think about how fast they brought SVB to its knees and then to its grave….Maybe 24 hours? Maybe 36?   
Now yesterday we saw strength in every S&P sector as the markets bounced higher off the Monday sell off….TECH, Financials, Communications all outperforming – rising more than 2%.. with Industrials, Utilities, Consumer Discretionary, Basic Materials and Real Estate up more than 1% leaving Consumer Staples, Energy and Healthcare up just under 1%.   Expect to see much of that taken back – IF the mood remains bearish…..and if it's all about global banks today….the I suspect it will drag down much of the markets….which only reminds to remind you that in chaos comes opportunity…..so stay awake…..
Bond yields are down this morning on the news….in another 'flight to quality' move…. Investors rushing in to BUY bonds – sending prices UP and Yields DOWN….…… the 2 yr. yielding 4% down from 4.25% yesterday,  The 10 yr. yield at 3.51% down from 3.65% and the shorter duration bond yields fell as well – the 6 month yield is at 4.5% down 4.65% yesterday.   
Oil has now tested the December 2022 lows – as I pointed out in yesterday's note….saying that we had broken the $73 support level – leaving the next move to test $70.90 and we did and we failed….so far…. Oil is now trading at $70.65….taking it back to the November/December 2021 levels….. If it fails here – then a quick test of $65 is in the works…..Expect to hear from the Saudi's any moment now….
Gold – is holding steady at $1910……and I would expect it to shoot higher if the banking story today creates more anxiety (think more of the safety trade) …..Look for support at $1885 while resistance is at $1960……shot up and thru $1900 – on a flight to safety surge trading as high as $1920/oz.  This morning trader types are ringing the cash register – taking some of the recent gains off the table…Gold is down $8 at $1907/oz.  The dollar index which declined significantly yesterday – down 1% helped to support that move up in gold yesterday and this morning – the dollar index is trading a bit higher and that is what is causing the trader types to ring the register in gold. We are now above trendline resistance at $1882….and would look for that level to offer support if gold traded lower.  The dollar index found support at 103.45 and now remains in the 103.45/105.15 trading range.
US futures are getting whacked…..Dow  down 500 pts, S&P's -70, the Nasdaq down 205 pts and the Russell down 50! It is a move ignited once again by a 'bank' issue – this one in Europe – but it speaks to the global anxiety……and it is a bank…..which speaks to financial stability…..and that brings up the whole conundrum for investors….Larry Fink of Blackrock fame pens his annual letter and in it he suggests that inflation is too sticky, will be very difficult to bring down and expects it to remain in the 3 ½% – 4 ½% range for at least 2 years AFTER it gets there…..…currently we are at 6% (as per yesterday's CPI read).  He also points out that he thinks there is this huge mismatch of risk/return brought on by YEARS of stimulus and zero rates….Hmmm….that's not good….And so – here we go….
European markets as noted are now all down more than 3% across the board as the banking story continues to heat up…..Expect to hear about the Italian banks at any moment….Why?  Because why not????   And there it is….Credit Suisse, Soc Gen and 'several Italian Banks' have been halted due to steep losses…..More to come….. Today brings Eurozone Industrial Production figures and Thursday brings the next ECB rate decision.
The S&P closed at 3919 + 63 pts…..closing just below resistance at 3939…..after kissing it during the day….. this morning – we are about to give it all back as the S&Ps are off 70 pts…..Leaving us to test 3800 once again…..Recall that  Monday's sell off  took us right down to 3800 – we tested it and held…Will that happen again? Strap in, we're about to find out….If we fail to hold 3800 – that then opens the door to test the October lows of 3600….so – stay awake.
Prepare yourself for more volatility – remember that the chaos creates opportunity……Stick with quality (as if I need to tell you that)….Put money into short duration treasuries if you want to wait a bit….. Make sure you do your homework, know what own and why you own it..…… In the end –allocate capital accordingly…..
Take good care.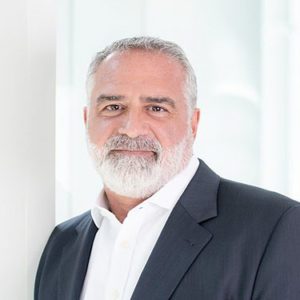 Chief Market Strategist
kpolcari@slatestone.com
The market commentary is the opinion of the author and is based on decades of industry and market experience.  SlateStone has conducted reasonable due diligence on the contents, however, no guarantee is made or implied with respect to these opinions, and the information provided is subject to change without notice. This commentary is not intended to be relied upon as authoritative or as a recommendation or advice,  nor should it be construed as an offer, or the solicitation of an offer, to buy or sell any financial product, or an official statement or endorsement of Kace Capital Advisors.  Please consult with your financial advisor for your specific situation.
Kace Capital Advisors is a paid promoter for SlateStone Wealth, please see further disclosure here  and refer to SlateStone's Form ADV for further disclosures and information about SlateStone Wealth
Pork Chops Benevento Style
So, Benevento is a city in the region of Campania in the Southeastern region of Italy. Benevento is 50 km northeast of Naples. and sits atop a hill with a beautiful view of the valley below and is at the cross section of the Sabato and Calore Irpino rivers.  It borders Molise and Puglia and is fairly mountainous, providing some unbelievable photo opportunities.  It is also a region of that country where so many Italian Americans can trace their heritage – It is off the beaten path but well worth the visit if you happen to be in the area.
Fennel is the key ingredient in this dish, and it grows like wildfire in Campania and so you will find so much of their cooking to reflect that.
For this you will need:
1 in thick pork chops, s&p, flour, olive oil, fennel seeds (about 1 tblsp), garlic, dry white wine, water and a beef bouillon cube.
Preheat the oven to 300 degrees.
Season the chops with s&p and then dredge in flour.
Now in a large sauté pan and one that can go in the oven – heat up the olive oil – when hot – add the chops browning on both side – maybe like 1 min per side.   Next – remove the pan from the heat and sprinkle the fennel seeds on one side of each chop then turn and repeat. – now place the chops and the pan in the oven for about 12-15 mins.
When done – remove the pan from the oven and place the chops on a large serving platter.  Cover with foil to keep warm.
Now place the sauté pan back on the stove over med heat – add 2 crushed garlic cloves and cook until just brown.  Now add in 1/2 cup of the white wine  and 1/2 cup of water- being sure to deglaze the pan and scrape up any of the browned bits on the bottom.  Now crumble the bouillon cube into the pan and stir – until the sauce has reduced by 1/2.  Remove the garlic and spoon the sauce over the chops and serve immediately.
Enjoy this with steamed green beans and  a large cold mixed green salad with red onion, tomatoes.  Dress with s&p, oregano,  fresh lemon juice and olive oil.  Toss and serve. 
 Buon Appetito.