Things you need to know –
–         Stocks surged on Friday – piercing the long term trendline.
–         JPM puts out a positive report – chances of a recession falling RAPIDLY
–         FED is now in the black out period.
–         Oil continues to advance – now trading at $82.20.
–         BIG earnings week…. representing all sectors
–         Try the Giambotta
Boom!  Stocks rose on Friday on the back of 'better' earnings reports and what appears to be a recognition by some investors that the  FED is not kidding…and that they will err on the side of continued tightening – even as some suggest that the hikes will cease after the February rate hike of 25 bps and then an 'easing' of interest rates later in the year (2023)…which makes no sense – because an easing would suggest that the 'strong' economy has turned very sour – something that the market is not pricing in yet….but remains the call for two big investment banks – Goldman and Morgan – both calling for the S&P to trade down to 3000 before this cycle is over…and that would represent a 24% decrease from current levels…something I just do not see (yet). 
And in another 'contra' call out of JPM – some on the inside put out their latest note -saying that the odds of a recession are falling RAPIDLY….7 of their 9 asset classes are now showing a less than 50% chance of recession which is a dramatic turnaround from October 2022 – when all the asset classes were pointing to a recession.  Now while many still expect a recession the probability of one has fallen from 98% to 73%.  Why is JPM making this call?  The re-opening of China, falling natural gas prices and falling inflation in the US and around the world…
At an office down the hall – we have the other side warning investors to consider the potential pressure on stocks from a growth slowdown in the next 4 – 6 months due to weakening macro data – retail sales, factory orders, slowing PMI's, and housing along with the ongoing inversion of the yield curve continues to suggest that investors are betting on the slowdown story.
Even so – there is also a group convinced that the FED can engineer a soft landing….and if they do, that will be a miracle….
Look, the FED has made it very clear….rate hikes to continue at least thru March – (they have not locked that in at all) – I think it's May – and then the long awaited pause.  At this point – we will have raised rates for 12 months – taking us from 0% to 5.25%-5.5%….or right in the  longer term normal range….but clearly up significantly from where we have been for 13 years…Which means that investors have to change their mindset…..we are going from when there WAS NO ALTERNATIVE to where there ARE MANY ALTERNATIVES.  Investing will be more active and less passive. The recent surge in bond prices suggests this very point….investors can now put money away for 3 months and get a guaranteed rate of return of 4.49%, or 2 yrs. at 4.18%….and you can structure part of your portfolio to earn even better then 5% if you use corporate bonds – so, let's not kid ourselves – there are alternatives….and if you are concerned about lower stock prices then talk to your advisor.
By the close on Friday – The Dow gained 330 pts or 1%, the S&P added 74 pts or 1.9%, the Nasdaq gained 290 pts or 2.7%, the Russell added 31 pts or 1.7% and the Transports surged ahead by 246 pts or 1.75%.  
This will be a busy earnings week…..we are due to get about 200 new reports – leaving investor with much to digest and dissect. Big names like MSFT, TSLA, V, MA, BKR, LMT, DHR, RTX, MMM, GE, JNJ, VX, UNP GE, TXN COF, BA, ABT, T, FCX, GD, NEE, KMB, NDAQ, ADM SHW, LOV, DOW, NOC….. 
These reports will give us a broader view of what is going on in the US economy – as they run the gamut of industries….tech, data processors, oilfield services, aerospace & defense, consumer staples, rail freight, airlines, telecommunications, Diversified chemicals, Ag Products, Integrated Electric Utilities…. And more….so expect to learn much more about the state of the union.
There is not eco data today, but later in the week – brings us the Philly Fed Survey, Richmond Fed Survey, Chicago Fed Survey , S&P Manufacturing PMI and Services PMI – both expected to be well into contractionary territory…46 and 45 respectively.   We're gonna get the first whack at 4th qtr. GDP – expected to be +2.7% – down from the 3rd qtr. of 3.2%.  Wholesale and retail inventories, New Home Sale, and Pending Home Sales – both expected to be down as well.  December Durable goods and the FED's favored inflation gauge – the PCE Deflator for December…….and like the PPI and CPI – it is also expected to decline…and that is good.  PCE m/m of 0% and y/y of 5% – down from +0.1% and 5.5%.  So, while still historically high, it is moving in the right direction…and that could help to buoy sentiment for equites…because remember – the market is a discounting mechanism…it is not trading on today's data, it has already discounted that, it is trading on what it expects the data to show in 4 – 6 months.  Now if today's data is widely different than the expectations…then yes, you'll get a knee jerk reaction…but if the data is what we expect – then do not expect this data to move markets. The conversation will be about what the data now tells us about the future data and THAT is what will move the markets.
This morning US futures are churning in place….Dow futures are down 9 pts, S&P's are down 5, Nasdaq down 35 and the Russell is off by 4.   
Oil continues to move up…closing at $81.64 on Friday……..and today it is up another 40 cts at $82/barrel   We kissed the trendline on Friday and pierced it…..recall I noted that it was the 3rd time that happened and 3 x's is a charm…..Oil is now trading between the intermediate and long term trendlines….leaving $80.30 as support and $85.70 as resistance….IEA (Int'l Energy Agency) Chief – Fatih Birol warned us that energy markets could 'tighten' if China rebounds as many expect….and tighten means surge higher….just to be clear.  Now it is the lunar new year in China – so those markets are closed for the entire week….but there is a lot of travel expected….let's see what happens to the latest strain of covid.  
Treasury prices rose as the flight to safety remains alive and well with the 3 month yielding 4.50% and the 2 yr. now yielding 4.118%.  
There are no FED speeches from anyone on the FOMC committee until Feb 1st….they are now in 'lockdown' mode – so it's all very hush hush….Now that doesn't mean that we won't hear from a Non FOMC member.  The only reason we will hear from one of them is IF the FED needs to get 'a message out'…But more likely we will hear it from Goldman Sachs – in some kind of report that suggests it's 'Goldman think'.  
European markets are all just north of the unchanged line…..with markets across the region up about 0.1%.  Kristalina Georgieva – MD at the IMF (Int'l Monetary Fund) did tell the WEF that the global outlook is not as bad as feared – but 'less bad doesn't quite mean good'. The IMF is set to remain cautious for now.   
The S&P closed the day at 3972 –  up 74 pts in a complete reversal of the negative tone seen earlier last week and up and thru longer term daily moving average trendline….. But if you draw another trendline from the January 2022 high (4800) to the March, August and December highs – what you see is a very clear pattern….of lower highs and lower lows…so this is key right now…Can we move up and thru 4000 -which is the trendline….or will it fail?  We are about to find out….a move up and thru HAS to be accompanied by rising volumes to give it any credibility.    
Take good care.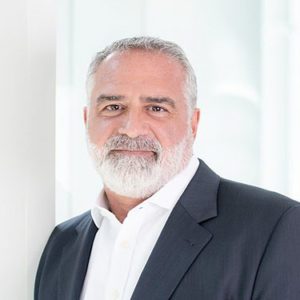 Chief Market Strategist
kpolcari@slatestone.com
Giambotta
Today really calls for the Giambotta! For those of you who are unfamiliar with this dish… it translates into – "clean out the fridge." It's a stew… and can be all vegetables or you can make it your own by adding beef, sausage or chicken.
The traditional recipe for Giambotta calls for onions, garlic, potatoes, eggplant, bell pepper, tomatoes, tomato paste and vegetable broth and seasoning. It is really up to you… you can add or delete any veggie you want as it is open to interpretation. Although the dish is mostly vegetarian, feel free to add in beef stew meat, sweet sausage or even cut up chicken pieces…
Preheat a heavy bottom pot – add olive oil and crushed garlic – sauté. Next add chopped onions and cook over med temp… Prepare the other veggies… cut up the potatoes, eggplant, zucchini and peppers… add to pot and season with s&p… cover and cook…
Now add in a can of crushed tomatoes and the veggie stock (if you want it thicker then add in the small can of tomato paste) – bring to a boil and then turn to simmer… If you are adding meat (stew sized cubes) – then in a frying pan – quickly brown the meat – season with s&p and then add to the pot… toss in some fresh basil and let simmer for 20 mins…
When ready you can serve this as a side dish or if you put it over rice (or even pasta – Rigatoni) you can make it a meal. Toss in some fresh made garlic bread and Bingo!
Buon Appetito.