Things you need to know –
–         Stocks continued to decline – FED heads keep the heat on
–        Yes, we hit the debt ceiling…..And???
–        NFLX crushes it – massive new subscriber growth.
–        GOOG CUTS 12,000 jobs…the CEO take 'responsibility' (DUH!)
–        Oil trading above $80
–        Try the Mac and Cheese – a great comfort dish!
Stocks fell – again…. The Dow lost 250 pts or 0.7%, the S&P down 30 pts or 1.55%, the Nasdaq gave up 104 pts or 1%, the Russell lost 18 pts or 1% and the Transports gave up 185 pts or 1.3%.
Economic data front and center as those nasty recession fears deepen – and the US HIT the debt ceiling leaving Janet Yellen to use 'extraordinary measures' to pay the bills….noting that she can carry the place until June….All while the White House has chosen to NOT negotiate any of the latest $1.7 trillion spending spree that they jammed down our throats in the waning days of 2022 – knowing full well that the debt ceiling was close to being breached.  So, let's not create drama where there isn't any – why?  Because we all know that the ceiling is getting raised – it isn't even a question – but it does give both sides an opportunity to slam the other side…the DEMS already warning that seniors and military personnel won't get paid….raising the temperature across the country – while the GOP promises to pull back on much of the wasteful spending included in that bill….before they vote to raise the limit.  And expect those elected House members that gave Kevy McCarthy a tough time – to create more drama that will help them 'raise their own profiles' in the swamp.
Building Permits which were expected to be up 1% came in at -1.4%, Housing Starts fell 1.4% and the Philly Fed was down 8.9 – which was slightly better than the expected -11.  The downside momentum from Tuesday and Wednesday carrying over to the Thursday session taking the Dow Industrials into negative territory ytd. 
More hawkish commentary out of the FED- this time – Vice Chair Lael Brainard (usually considered a 'dove')  -reiterated the call for higher rates (+5%) for longer before they pause…the idea of a pivot wasn't even part of her conversation….and so it goes….investors need to assess what's next.  And former US Treasury Secretary Larry Summers is warning us that IF the FED goes 'soft' on inflation (think pause or pivot) – they will plunge the US into a 1970's style of recession -having "an adverse effect on working people everywhere." (Oh boy……now that's not good).
I was on Fox Business yesterday with Charles Payne – in it – he points out that investors appear to be preparing for a 'flush' – selling stocks, raising cash and putting some of that money into a range of fixed income investments – which I pointed out is a classic 'flight to safety' play….if investors are anxious and can lock in 4.45% for 3 months (guaranteed) and remain essentially 'liquid' why wouldn't' they?  And if you are concerned about it for a bit longer – then locking in 4.25% for 2 yrs. might also be an option…Additionally – there are some nice corporate bonds out there that can earn you 5+% that might offer peace of mind for some investors.  And this is a return to normalcy and does offer some solace in a volatile environment.
In it I also discuss small cap/mid cap growth & value (both sectors were up nearly 9% in the first 2 week – but have since given back some of those gains in the latest round of weakness) and how they tend to outperform after a selloff and before the larger caps catch up.  App Tech Payments – APCX ($3.07) is just one of those names in the small cap growth space.  Click below to watch the segment.
https://video.foxbusiness.com/v/6318925417112#sp=show-clips
After the bell – NFLX reported earnings and 'blew the roof off' the place….subscriber growth blew past the forecast 4.5 million coming in at 7.7 million NEW customers…..NFLX how has more than 230 million worldwide subscribers…co-CEO Reed Hastings (soon to be former co-CEO as he announced his move to Executive Chairman) said that 2023 has started out with "renewed momentum and a clear path to reaccelerate our growth"  The stock shot up by 7% in the after hours session ending at $333.12 and that is where it is quoted this morning….
On  the other hand LLY is under pressure this morning after the FDA rejected their 'accelerated approval request' for its new Alzheimer's drug…the stock is quoted down $8 at $343. 
And at 5:30 am we got *BREAKING NEWS*  GOOG announces that they are CUTTING 12k jobs – joining other companies in the tech space as they use the economic weakness as cover to clean house…CEO Sundar Pichai taking full responsibility for the cuts…well that's good, I mean who else would be responsible? Me? You?   The stock is quoted up $1 at $95. 
Nordstrom moving lower – quoted down 7% after warning of 'tougher times' ahead and this is dragging the consumer discretionary sector lower….and consumer discretionary was one of the sectors that has been outperforming in 2023 after getting clobbered in 2022.  That sector is up 5.2% so far this year, but I suspect we will see that change today.
With just 10% of the S&P reporting so far – the trends are showing a deterioration in profitability (which isn't a surprise).  72% of reports are beating on the top and bottom lines…and you can explain this by understanding that the estimates have been slashed and burned – had they not been – then 100% of the reports would have missed the estimates!
Eco data today is all about Existing Home Sales…..which are expected to be down 3.4% m/m…again not really a surprise at all and in fact I suspect it might be a bit lower….but the spring selling season is about to begin and mortgage rates seemed to have settled in at 6.4% or so for conforming loan amounts while jumbo rates are still in the 7% range.  Home sellers are still under the 'covid' impression that their homes are worth X while buyers don't agree….and so, the fun begins again…
This morning US futures are attempting to move up – after 3 down days…Dow futures are down 14 pts, S&P's are up 3, Nasdaq up 35 and the Russell is off by 2 – which is really up compared to how the prior 3 days began!  It is the final day of the WEF (that massive boondoggle in the Swiss Alps) that provides an opportunity for all of the big wigs to come to town and party….I mean – yeah we've all seen the interviews but in the end – what gets done?
Crypto broker Genesis is the next one to fall -filing for Chapter 11 bankruptcy – (which is NOT a surprise at all) – another FTX victim…DCG – the mother ship taking another hit to the gut…leaving the Winkelvii twins (of Facebook fame) in limbo….as their company – Gemini is DCG's largest creditor….OH – what a tangled web they wove….On a side note – the law firm of Sullivan and Cromwell – making out like a bandit in this disaster with partners billing at more than $2000/hour…..can you imagine that!  (no recession for them!)  And we are still in the infancy stages of this drama – which is soon to be a NFLX 'must see' series…. bigger than the Harry and Meghan drama series….and that will be sure to send NFLX share surging even higher…LOL.
Oil continues to push back up and thru the $80 mark – what did I tell you yesterday when it was trading at $78.90?  I said that a failure to hold would see oil trade down to $72ish…BUT my gut says – it 'ain't happening… and it didn't happen – They re-hashed the FED slowing hike story along with the opening of China demand story and BOOM – up we go….Oil is trading at $80.55 this morning….once again kissing the trendline for the 3rd time…and you know – the 3rd time is usually a charm….a push up and thru now will see it challenge the long term trendline at $86.50. 
Treasury prices rose as the flight to safety remains alive and well with the 3 month yielding 4.50% and the 2 yr. now yielding 4.118%.  
European markets are all UP – markets across the continent are up between 0.5% and 1.5%.
The S&P closed the day at 3898 breaking the trendline at 3925 and now the 3900 century mark – leaving the S&P between the lower trendline at 3865 and now 3925.  Don't be surprised to see us test the lower trendline just to see if it holds…and if it doesn't – then a test of 3800 isn't far behind….in fact – I think a test of 3800 is in the cards anyway…so, lets just get it over with…Let's test and see.
Remember – as a long term investor – stay the course – take advantage of the lower prices in good quality names and remember – you are in it for the longer term – so focus on the end game.
Take good care.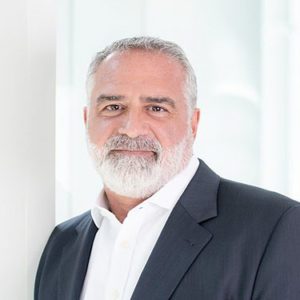 Chief Market Strategist
kpolcari@slatestone.com
Not Your Kid's Mac & Cheese
Just feeling like we need some old-fashioned comfort food that makes you feel good – just thinking about it makes you warm and fuzzy.
Preheat oven to 350 degrees.
For this you need:  2 c of whole milk, 3 ½ c of water, 1 lb. of elbow macaroni, 8 oz of American cheese – shredded, butter, 1 tsp of Dijon mustard, 7 oz of gruyere cheese – shredded, 2/3 c of breadcrumbs, olive oil, s&p and fresh grated Parmegiana cheese.   
Bring the water and the milk to a boil – Add ½ tblspn of salt to the water.  Now add the macaroni and reduce heat to medium low and cook for about 6 mins…. or until aldente… (You do not want mushy pasta).    The pasta should suck up most of the water as it cooks – if it sucks it all up – then add just a bit more to keep it 'moist' – not runny.
When cooked add the shredded American cheese and mustard – stir constantly until cheese melts – should be no more than 1 min or so…. Take it off the heat and now add in the shredded Gruyere mix just to distribute and then place in a buttered Pyrex baking dish. 
In the meantime – add the breadcrumbs to the fresh grated parmigiana cheese. 
Now – go back to the macaroni.   Sprinkle with the breadcrumbs on top and place in the oven for 10 mins…then turn on the broiler just to give the breadcrumbs a quick toast.  Remove and serve.  Yum.
Buon Appetito.