Things you need to know:
Markets declined by ~2.5% – nothing to get all worked up about
A healthy retreat is normal – in fact expect another possible 5% – 7%
RobinHood CEO tells us that there is no need for professional advisors to assist the retail investor… a dangerous narrative.
And the Reddit traders don't care if it 'make sense or if they lose their money' – Now that's a strong investment strategy.
Oil, Gold and Bitcoin all in line… Nothing dramatic.
Try the Spaghetti
And it was RISK OFF for the broader market, but it was RISK ON for GME +191 pts and AMC + 13 pts (or +288%) and a handful of other names that have become the targets of bullish retail investors that are feeding off of the frenzy created by the social media platform Reddit. Every S&P sector got whacked today… and by the 4 pm closing bell on the NYSE – the Dow ended the day down 635 pts or 2.05%, the S&P lost 102 pts or 2.65%, the Nasdaq lower by 355 pts or 2.6% and the Russell lower by 41 pts or 1.87%. The VIX (fear index) added 10 pts leaving it up 42% at $32.83! Another day of angst could see the VIX test the late October high of $41.10… or another 25% from here and that is sure to put a bit more pressure on stocks… so don't panic… sit tight… remember – patience is a virtue and if you're invested you have no reason to worry – if the market does go up – you going along for the ride anyway… and when it backs off – you can put more to work… or you can stick to the plan and keep investing as you dollar cost average…
And in what is a typical media reaction – the action yesterday is being defined as 'sharpest one day losses since October' as if the bottom fell out completely… as if the end is near… as if it's time to sell everything! Look – the indexes fell by ~2.5% or so – hardly anything to get worked up about, (the S&P is now off 3% from its record high) in fact – many 'mature' (think seasoned – myself included)  street analysts have been calling for a pullback for a while now… in fact – I thought it was going to happen before now – I thought it was going to happen on January 6thafter the Georgia defeat… and while it felt like it was about to happen – the Biden administration came to the rescue announcing that 'big' fiscal/stimulus package that got the markets all excited… so it is what it is… and now – when the market does begin to digest the surge upwards that was amplified during the 4th quarter and again in early January – suddenly – it's time to get nervous! For the record – that is the ridiculous… Many expect anywhere between a 5% – 7% pullback with no problem and in fact – a move lower would be healthy for the markets… but I guess the Reddit traders think they know better so maybe we'll surge by 1300%…!  Stay tuned…
And in yesterday's CNBC interview- Robinhood CEO Vlad Tenev – reiterated that the idea that retail can't manage their own money and must use a financial planner is an idea that we should just 'put aside'. That adults can manage themselves and their money without any guidance from professionals. And to that I would say – sure if you have $10,000 that's fine… That's like saying I don't need a dentist – I can just google how to do a root canal and then call my buddy to come over and just do it. Or that if I need a will – I can just google up LegalZoom.com and just create a will for myself. I mean – you get it, right? The idea that long term investing is that simple, is that elementary, is the wrong message to send to the retail community. Certainly, they can do it, that is clear, technology allows it – but just because technology allows it doesn't mean it is the right decision. Just sayin… Just watch how this latest charge on GME, AMC, etc. is going to end…
And this Tweet – aimed at me yesterday couldn't be any clearer –
"It's a form of revolt by a coordinated group of disaffected millennials/GenZ who are sick of the Wall Street hogs getting fat while everyone else suffers. It doesn't matter that it makes no sense…in fact that's better. Many don't care if they lose money, they want WS to suffer".
KEY CONCEPTS HERE:  Investing is a form of 'revolt'. It doesn't matter if it makes no sense… in fact that's better. Many don't care if they lose money, they just want Wall Street to suffer…
New Investing 101 – Invest like a moron… nothing needs to make sense and it's better if you lose money – as long as Wall St suffers.
Here's a clue – Wall St is NOT suffering, and Wall St loves when 'investors' make dumb bets, bets that make no sense. Oh boy… Is this what they are teaching in college these days? Is Vlad Tenev pushing this narrative?
Ok – it's time to move on…
Earnings!!!
There were a range of earnings during the day but the ones that everyone was waiting for came out after the bell. FB, TSLA and APPL… but the one that everyone was really focused on was Apple! And Timmy (Cook) did not disappoint at all… across EVERY metric – Apple outperformed… they earned $111.4 billion in the 4th qtr alone! 7% above street expectations and up 21% y/y… earnings of $1.70 vs. the $1.41 expectation… Declares a cash dividend of 20 ct/sh payable 2/5/21. Timmy telling us that there is opportunity 'everywhere'… the 5G cycle has just begun! Street analysts raising their targets one by one… $160, $180, $200!!! Yahoo!
Yesterday's eco data was inline… nothing to cause markets to get nervous… and today's eco data includes: Retail Inventories of +0.6%, Wholesale Inventories of +0.5% Initial Jobless Claims of 875k and Continuing Claims of 5 million. And the first stab a 4th Quarter GDP and that number is +4.2% (again this is expected), New Home Sales +3.2% and the Kansas City Fed coming in at 13.
Look – why anyone is surprised by this latest move in stocks is beyond me… we have been discussing the need for markets to 'correct' a bit as they had gotten way ahead of themselves during the 4th quarter and then continued to surge higher in early January on the back of the Biden win and the expected huge fiscal stimulus plan, a $1.9 trillion relief package on top of the $900 billion package we already got with the expectation of even more in early spring!  And then we began the quarterly beauty pageant – earnings season – which so far has not disappointed by any stretch… earnings are beating the estimates by a healthy 75% or so… in line with historical data… but we still have 2 weeks to go before the pageant ends… so there is still a lot that can happen… this morning MCD just reported and missed on both top and bottom lines but reports that same store sales rose 5.5%… The stock is currently quoted up $2 at $209/209.50.
At 7 am – we have heard from SHW, LUV, PHM, DHR, DOW, SWK, TSCO, MSCI, WORK, MUR and AAL and they ALL have beaten their estimates!
US futures are were down earlier this morning… but are attempting to rally back. Dow futures are now flat, S&P's off 6 pts, Nasdaq down 100 pts and the Russell is up 10 pts. TSLA is trading down 5% or so after their report yesterday while FB is trading flat even after warning that improving pandemic trends could hurt their ad revenues… Expect more talk about the 'super short squeeze' which actually only empowers those moves…
European Stocks were significantly lower in early trade but have since rallied back… There was not eco data to drive the markets, so the focus is squarely on earnings and the virus. Nothing new to report that will significantly change the tone… the weakness is more technical and about consolidation. At 7:15 am the FTSE -1.02%, CAC 40 -0.15%, DAX -0.56%, EUROSTOXX -0.29%, SPAIN -0.40% and ITALY -0.35%.
OIL continues to churn—trading at $52.71 – nothing new.
Gold holding steady at $1,841/oz and Bitcoin is up $500 at $30.5000.
The S&P closed at 3750… testing and breaching the 3780 target I identified two weeks ago… a test of the 50 dma (trendline support) is next at 3710.  That will be key… because if we test and fail, then expect the automate algo's to go into SELL mode – just because we broke the trendline… 3780 was not a trendline, it was just an area where we should have found some support and failed… Not surprised… The path of least resistance remain lower… remain patient.
Take good care
Kenneth Polcari
Consultant, Market Strategist
kpolcari@slatestone.com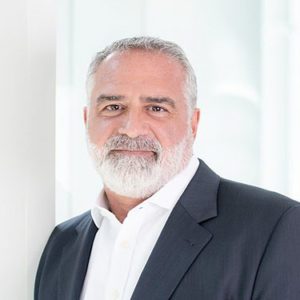 Spaghetti Trapanese
Today we are going to Trapani. Trapani sits on the westernmost tip of Sicily… it is actually closer to Africa than any part of the Italian mainland and the hot dry flat landscape is more like Northern Africa than other parts of Italy. Trapani flourished while at the center of Phoenician trading as it was a necessary port during the middle ages… and facilitated the link between Tunis, Naples, Anjou and Aragon… as a result the cuisine of Trapani has an identity all of its own… What you will find is that the almond keeps turning up in the food…
Almond trees are everywhere much like citrus and date trees – these trees were introduced during ancient trading and have now become part of the natural landscape.  So when someone says how about some "Spaghetti  "pesto" Trapanese" you won't be stumped.   It literally means – Spaghetti from the Trapani region.  Today's recipe is the Trapanese version of Pesto… but it is NOT what you think….It is NOT a basil pesto at all… in fact it has very little basil… it is chopped almonds and cherry tomatoes… read on….
Spaghetti Trapanese – for this you will need: Ripe sweet cherry tomatoes – about 1 lb worth, some fresh basil leaves, 1 lg garlic clove, about ½ cup toasted almonds, s&p, olive oil, *red pepper flakes (optional) and freshly grated parmegiana cheese.
To make the Pesto Trapanese – first rinse and dry the cherry tomatoes and basil leaves.   In the blender (or food processor) put the tomatoes, basil, garlic, toasted almonds, and a handful of cheese and a pinch of salt.    Now blend… after about 1 min… begin adding some olive oil until the mixture gets like a pesto thickness. Taste and adjust the seasoning. When satisfied – set aside and leave out at room temp. (If you are making it for another time then put it in a container and refrigerate)
Next bring a pot of salted water to a rolling boil – add spaghetti and cook until aldente… about 8 mins… strain (always keeping a mugful of pasta water to re-moisten) … now add back into the pot and add in the pesto… mix well and garnish with fresh grated cheese.
If you noticed – you do not cook this sauce… like a pesto it is just prepared in the blender and used at room temperature over the hot pasta… Serve immediately in warmed bowls
Buon Appetito.