Things you need to know:
It's big week for earnings… Tech in focus
Biden relief plan 'not' a shoe-in
Biden signs executive order to 'buy American'
Oil continues to churn in a tight range
WFH trade continues to produce results as travel restrictions surge
Try the Scampi
Stocks struggled on Friday… momentum in the Dow and the S&P's fading while the return to the WFH (Work From Home) trade took the Nasdaq higher… Eco data was much better than expected – with Manufacturing PMI coming in at 59.1 – well ahead of the expected 56.5 and Services PMI soaring to 57.5 vs. the expected 53.4… and that send shares in the Russell Index higher as well… Existing Home Sales? They were expected to be down 1.9% but surprised the markets and came in at +0.7%… By the end of the day- the Dow lost 180 pts, the S&P lost 12 pts, the Nasdaq rose by 12 pts and the Russell ahead by 28 pts.
So, what's the issue? How come stocks didn't soar? Think churn… as investors digest the most recent moves and now consider what's ahead…
And what's ahead includes rising new strains of Covid 19 coming from parts of Europe, South Africa, Brazil – strains that are causing some to wonder if the current vaccine will work to protect us, never mind the frustration over getting a vaccine… And then add in some of the changes coming via the Biden administration… Joey has already signed more than 2 dozen executive orders and that is causing some angst in parts of the markets… the cancellation of the Keystone Pipeline and the resulting job losses is one, (and they explain that away by telling these worker to pivot and get a job in the renewable energy space),  restrictions on travel is causing the travel industry to come under pressure, and today on the contra side – he is set to sign an order to 'buy American'… pushing the US gov't to support products that they buy by buying the 'made in America' brand… and this is/should support the US manufacturing industry… which leaves me to ask one question – is this the same as 'make America great again?' – Wasn't that the mantra of the Trump motto? Wasn't it a push to support American industry? Just askin'… And now questions surrounding the viability of latest relief package from members of congress are beginning to surface causing tremors on Capitol Hill – will we get the $1.9 trillion in relief that Joey wants? (A: Most likely not) … and the pending impeachment trial of former President Trump all causing just a bit of angst…
And then we have earnings… and while it was only the first week – what we are seeing is that 73% of reports so far are beating the estimates… (and that is right in line with what usually happens… so no surprise there)… and this week – is a big week for earnings (more than 100 S&P companies will report) …so the excitement builds… Names reporting include:  ROK, MMM, PLD, FCX, JNJ, GE, AXP, DHI, VZ, AMD, TXN, MSFT, BA, BX, GD, T, TSLA, AAPL, FB, WHR, MCD, V, HON … and the list goes on… so much will be revealed in terms of performance but more importantly guidance and what these companies are thinking and saying about what their future looks like… And if the recent market performance is any guide – investors are expecting to hear something good – which then causes us to wonder what will be the reaction? Will we see a repeat of the Buy the Rumor/Sell the News as we did in the financials last week?
The WFH (Work from Home) trade continues to be alive and well and with the latest data suggesting newer strains coming – that WFH idea isn't going away anytime soon. On Friday – the WFH – ETF rose 0.7% to $70.78 – bringing its total return to more than 40% since its introduction last June. A look at the chart suggests a tightening triangular pattern with resistance at $72.12 and support at $69.40. This week's tech earnings – if as expected are 'strong' – could see this trade breakout – conversely if they disappoint or if we get that 'Sell the News' reaction – and it breaks down – it should find support in the $65/$66 range…
This morning US futures are mixed… The Dow losing 50 pts, while the S&P's are adding 8 pts, the Nasdaq continuing to build on its gains is adding 118 pts (ahead of the big tech week of earnings) while the Russell trades 9 pts lower… the debate rages on over what we should/can expect in terms of inflation and FED policy… and any additional stimulus is expected to cause that surge – a surge that the FED has been trying to create for years now – the issue now is – Will that surge by temporary or long term? If temporary, we might see some minor weakness, if investors perceive it to not be a problem… but if it surges (the way more and more analysts are expecting) then we could see a more significant pullback as the FED would be forced to consider raising rates and withdrawing their support (something that they have pledged NOT to do until 2023)  – now this is not happening anytime soon, but it is something that we could see in the second half of this year… and remember – the stock market is a discounting mechanism and usually trades out 4 – 6 months… and that already puts us in the May – July time frame…so just beware…
Again, in that environment – you would expect to see action in the financials, energy, consumer staples, gold, real estate and utilities… otherwise known as the 'value trade'.  If inflation fails to surge and remains in check – then we will likely see a 'pile on' effect across the growth names – taking them even further away from the trendline.
In any event – no one is expecting taxes to go up this year – it's counterintuitive – I mean they are pumping huge amounts of money into the system; businesses are just beginning to rethink reopening and people are continuing to deal with the aftereffects… does the gov't need to impose higher taxes this year? Probably not… but let's see how the left reacts…
European markets are all lower this morning… (after initially opening higher) … as the churn continues and Europe deals with the surging virus cases along with new strains. Investors there awaiting the start of US earnings season and more news about a Biden relief plan. As of 7 am the FTSE -0.53%, CAC 40 -0.52%, DAX -0.41%, EUROSTOXX -0.31%, SPAIN -0.85% and ITALY -0.20%.
OIL continues to churn as traders in that space dissect the latest information surrounding demand vis a vis the virus… signs of weaker demand weigh on the market one day and then signs of stronger demand cause it to trade higher the next. In any event – oil is up 16 cts at $52.44 – stuck in a very tight trading range of $52/$55… As I told you last week Goldman is calling for $65 oil by summer 2021…
The S&P closed at 3841 – after having traded as low as 3830 and as high as 3852… this morning futures have been all over the place and are currently lower… As I have been saying I think it is a bit tired and most of this good news has been priced in – so sit tight… don't chase and keep your eye on the ball… We remain in a broad channel – 3780/4100… my sense is that we test 3780 first… but let's see…
Take good care
Kenneth Polcari
Consultant, Market Strategist
kpolcari@slatestone.com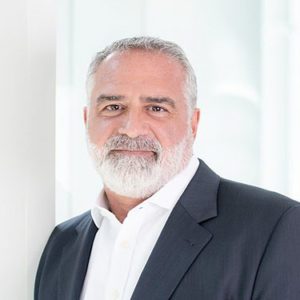 Shrimp Scampi w/Vidalia Onions, Broccolini and White Wine
This takes all of 20 mins to prepare and serve….an easy dish that appears harder than it is…
You need – 1 lb of large cleaned, deveined shrimp, butter, garlic, lemon, white wine, chopped broccolini, diced Vidalia onion, s&p & 1/2 lb of linguine…
Bring a pot of salted water to a rolling boil.
In a sauté pan – melt butter, add crushed/sliced garlic… and sauté… keep heat on med-hi so that you do not burn the butter or garlic, next add in the onion and broccolini – sauté that for another 5 – 8 mins.
Now add the pasta to the water and cook for 8 mins.
Next add the shrimps to the sauté pan and let them turn pink and then flip them to the other side.  Now add the juice of one lemon, ¼ c of  white wine… (and a wine glass full for you) – turn heat up to high and let it reduce a little  strain pasta – reserving a mugful of water – add pasta to sauté pan – mix and serve… You may need to add back a bit of the pasta water to keep moist -as the pasta sucks up the juice… Serve in warmed bowls with fresh grated cheese at the table.
Buon Appetito.