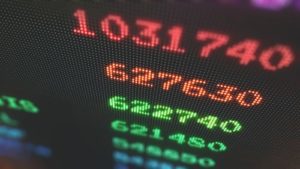 Things you need to know:
And the vaccine inoculation program has begun in the US
Stimulus talks continue – we now have 2 new proposals
Pelosi confirms that she wants a deal
NYC Mayor threatens a total shutdown in the days ahead – raising the temperature around the country.
OPEC slashed demand forecast and energy gets whacked – (a bit overdone – IMO)
Try Grandma's Almond Butter Cookies – A Christmas favorite
Stocks opened higher yesterday even though the stimulus deal did not happen over the weekend – investors were holding out hope that maybe, just maybe there was deal somewhere in there… in addition, we all watched the video of the first doses of the vaccine left the Pfizer headquarters on Saturday making their way to both FDX and UPS distribution centers to be delivered to a variety of hospital centers across the country by Monday morning… and then we watched as the very first person, an ICU nurse in NY, took the vaccine… others around the country followed suit and before you knew it stocks were teasing the most recent highs, Carl Quintanilla calling it a 'historic day in America' and then the bell rang and boom – stocks took off… The S&P once again kissing 3700 (as expected), the Dow rising 280 pts, the Nasdaq adding 164 pts and the Russell advancing by 33 pts all by 10:20 am.
Then talk of Germany shutting down, while other European countries struggled with the latest surge began to dominate the chatter… and while we know that the US is under attack again the mood changed when NYC's Mayor – Billy 'D' announced that NYC was about to go into total 'lockdown' again – not just the restaurants and bars now, the whole place was about to go dark – and all this did was re-emphasize the reality of the latest surge… hitting the world and the country. Immediately the markets started to turn as analysts began once again talking about the impact on the global economy. Stocks did a 180 and by the end of the day the Dow and S&P ended in the RED – down 184 pts and 16 pts respectively while the Nasdaq and the Russell managed to eke out gains… Up 63 pts and 2 pts respectively.
The dark winter that Dr. Fauci and others have been warning about – is apparently now knocking on our door – talk of the Thanksgiving surge is now talk of the 'holiday' surge… with Hannukah, Christmas, Kwanza, and New Year's next on the list. Travel and leisure stocks taking it on the chin, while the work from home names moved up. 9 of the 11 S&P sectors falling and as you would expect – when the temperature gets turned up – energy got whacked – the XLE (Energy ETF) falling 3.5% as talk of a shutdown caused OPEC to cut demand forecasts for the next 6 months….as the 'Covid Winter' becomes a reality. But again- I would say – this is not new news… scientists have been warning of the dark winter ahead since Halloween, yet the markets driven by the algo's seemed to discount that (think the coming vaccine) and move higher – in fact making new highs just last week.
The VIX (fear index) rose by 6% yesterday as the level of angst rose as well…and you know – when fear goes up, stocks usually go down.  And that is what happened yesterday, as talk of a total NYC shutdown once again raised the specter of a national shutdown across major cities. So you ask – how come the Nasdaq went up – simple – it's about tech – XLK + 0.36% and biotech – XBI +2.6%. As the country and the world goes through the second wave, it only emphasizes the need for technology and how that same technology allows many of us to work remotely and get treated for the virus and other illnesses.
Then there was talk of the stimulus deal once again taking center stage, were they closer than the media imagined? Maybe yes, or maybe no… And while the launch of the vaccine was considered bullish news here in the states, many of the frontline workers and public workers (think police and fireman) are making it clear that they have 'no intention' of taking the vaccine – and they are not required to – the choice is theirs and this only added to the angst. Calling into question – if it's so safe, how come they are choosing not to get it? Just because the media is telling us that it is safe (as per scientists and Dr's) doesn't necessarily mean that the vaccine is without possible long-term issues. The last time I checked – we do not live in a police state – Americans are free to make choices and this is just another choice – now say what you want about the efficacy of the vaccine, but in reality – it is a choice – so people are going to have to make that choice and come to terms with what they think is appropriate. I guess the next hurdle will be those 'vaccination cards they are handing out – Will businesses, offices, restaurants, bars, shopping malls, hospitals, airlines, cruise ships, etc. REQUIRE you to show a vaccination card in order to be allowed in? Oh boy… it is a slippery slope for sure and one that is also likely to be challenged in the courts – lawyers stand to make a fortune! Is there a lawyer ETF? If not – expect one soon.
This morning – we are seeing a bit of a rebound… with both the Dow and the S&P taking back what they lost yesterday and then some. The Nasdaq and Russell continue to add to yesterday's gains… There are now two new stimulus proposals on the table – one is at $748 billion plan for both add'l fed unemployment claims and a new PPP (Paycheck Protection Program). The second one is a $160 billion plan that deals with those contentious liability issues as well as help for state and local gov'ts. In the end – it does feel like there is an 11th hour deal… and I suppose the 11th hour will come on Christmas – since unemployment benefits expire on the 26th… I'm just hoping that we don't have to wait until then!
Look – they tell us that it will get worse before it gets better – and we know that, I guess though, no one really knows how to define 'worse' at the moment… because 'worse' can take on so many iterations, which is exactly why you should not make any emotional or rash decisions – if we know one thing, it is that this too shall pass – so hang in there.
European markets are all rebounding but remain mixed… after yesterday's move lower. BREXIT concerns still at the top of the list with covid a close second… negotiations between the EU and the UK appear to be moving along… European Commission President Ursula von der Leyen telling us that there was 'movement' on some of the more contentious issues which is good, but not definitive. And while this also appears to be difficult – I think there is an 11th hour deal in there as well. I do not think that UK PM BoJo wants to go into the new year with no trade agreement with the EU. At 6:30 – the FTSE -0.09%, CAC 40 + 0.4%, DAX +0.75%, EUROSTOXX +0.55%, SPAIN -0.42% and ITALY +0.16%
Eco data today includes: Empire Manufacturing Survey – exp of 6.2, Import prices +0.3%, Export prices +0.2%, Industrial Production of +0.3%, Cap Utilization of 73%.
Gold which was down yesterday is up today… taking it all back. At 6:40 am gold is up $15 at $1847/oz… remaining well within the $1828/$1880 range… (trendline support and trendline resistance). Bitcoin is up $80 at $19,280.
Oil is flat after its crazy day yesterday… but is still holding up at $47/barrel. Yesterday – OPEC expressed concern about what the latest virus surge will do to demand and oil and energy names got whacked… but again – I say – this is not new news… WTI remains in the $45-$50 trading range.  Remember – you can make a $55 argument for oil in the weeks ahead. And while the next couple of months are expected to be dark – the sun appears to be shining in March… so sit tight.
The S&P closed at 3647 down 16 pts… after teasing 3700 at 10:30 am. I said I thought 3700 would be the high for the year and that the markets will churn into year end and I continue to believe that.  Look for more churn and look for volumes to decline as we get closer to Christmas. European markets will essentially 'close down' beginning next week – as will the US markets… and that is the time when we could see dramatic swings in the market because there will be less participants. Longer term asset managers will place buy orders below the market in case we get a sell off and they will place sell orders above the market in the event that we get a late month surge.  Remember – many still expect a January re-pricing – the depth of which will be dependent on the GA Senate race.
Again – today we might get some more news about the stimulus and the continued vaccine process. I still believe that the market is consolidating… and continue to believe that we are at the highs. Either way – it is what it is… Stay the course and talk to your advisor.
Take good care.
Kenneth Polcari
Consultant, Market Strategist
kpolcari@slatestone.com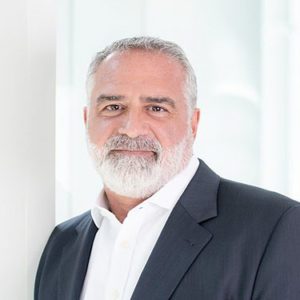 Grandma's Almond Butter Balls (A Christmas tradition)
Today's recipe comes to you from a dedicated MT reader and a twitter follower – 'Michelle D' The recipe is one that her grandmother (Terry D) used to make and one that is featured in their bakery located the Federal Hill neighborhood in Providence, RI – Scialo Brothers Bakery.
You need:  1 c of butter, softened, 1/2 c of confectionary sugar, ½ tsp of salt, 1 tsp of almond extract, ¼ tsp of vanilla extract, 2 c of all-purpose flour.  1 ½ c of finely chopped almonds.
Mix the butter and sugar until creamy. Add in the remaining ingredients and mix well.
Refrigerate for 1 – 2 hrs.
Preheat oven to 350 degrees.  Hand roll into 1" balls (think ping pong balls – that's my idea).
Place on an ungreased cookie sheet, bake for 10-12 mins.
Sprinkle or roll with confectionary sugar.
Present on a nice cookie dish and serve on your desert table… these are soooo good…