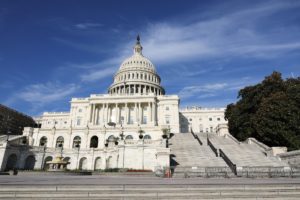 Things you need to know:
AirBNB smashes it, MGS & GS got it all wrong!
FDA approves emergency use for PFE vaccine
Oil – continues to march higher in anticipation…
Bitcoin continues to fall… look for $16,500 to be support
The Holidays have begun – Happy Hannukah
Try the Mussels Posillipo
Stocks continue to struggle -with the exception of another newcomer to the public markets…
ABNB (AirBnB) followed DASH and AI and exploded higher – opening up by 118% at 1:30 pm on the Nasdaq… making CEO Brian Chesky (and a bunch of others) – the newest billionaire and millionaires! It's all very exciting – but again begs the question – is it a bit 'out of control' at all? I mean I get it, it's a disruptor, it's fun, it's exciting to sleep in someone's else's bed and to live in their house, but to have a market value of $90 billion which is greater than Hilton ($29 billion), Marriott ($42 billion) and Expedia ($18 billion) combined makes little sense to me and I haven't found anyone that can clearly and succinctly explain it (valuation not the concept). I mean – think about it… the highly paid, ivy educated investment bankers at Morgan Stanley and Goldman Sachs, did all of their due diligence, they analyzed the data, put it through models, adjusted assumptions, re-analyzed the data and then told Chesky that the company was worth $68/share… (in their view 'fair value') leaving of course a little bit on the table to provide some juice to make it all exciting… Price it at $68 and leave maybe 10% – 20% on the table to reward those that put their money up and to provide some excitement for the markets. But to leave 118% on the table? Nah – something doesn't add up… either all of those highly paid investment bankers and all of their high-speed computers that do all of the data mining were completely misinformed OR all of those asset managers and portfolio managers are smarter than the average bear… I mean – does anyone see a disconnect at all? Clearly there was much more demand than supply – so BINGO – they did a very good job of 'creating the pre-IPO frenzy' (the way they did with DASH and AI) – but the job of all those investment bankers is to be able to 'price that frenzy in' and to leave 118% on the table suggests to me that someone was asleep at the wheel – I can't imagine any of the sellers of that stock wanted to leave 118% on the table – but that's another conversation… Either way – it is what it is – Chesky and others are very happy because they still own a 'bunch of stock' – yet they can't help feeling that maybe they left just a little 'too much' on the table… but with enough champagne and caviar it's all good. All very exciting, but in my opinion completely mis-priced but what do I know? In any event – Welcome to the new world – who's next?
So, while ABNB was surging the rest of the market was trying to price in the latest virus news, the latest vaccine news, the latest stimulus news, the latest Biden Cabinet news and the latest Trump lawsuit news… and what did it decide? Investors are mixed – eco data showed an increase in jobless claims (not good), and increase in Continuing claims (not good), an increase in CPI (Consumer Price Index) not good (think pending inflation) …which caused the indices to go up and then down… leaving the Dow lower by 70 pts or 0.23%, the S&P's off by 5 pts or 0.13%, the Nasdaq up 67 pts or 0.54% and the Russell up 20 pts or 1.08%.
Markets waited all day for the FDA (Food and Drug Admin) to publish their decision on the PFE/BioNTech emergency use order… and that decision was made public after the close – the advisory panel did recommend approval by a vote of 17 – 4 (not unexpected)  and this clears the way for the vaccine to be available as early as today…With the virus essentially 'out of control' it is sure to be a welcomed relief in patients 16 yrs or older.  Of the dissenters – the worries were that there wasn't enough data in the 16 – 20 age group and that others wanted to see at least 2 more months of data to be able to determine if the vaccine does in fact reduce or stop the transmission of the virus. Now – just because they approved it, doesn't mean that everyone is supporting the use of it… recent data out of the UK is raising some concerns over side effect and allergic reactions… PFE has already come out to say that if you are someone that has 'allergic' reactions to vaccine – then don't take it… but that is a very small population… So let's see who lines up for it and who doesn't…
And while all this was happening – oil traders were having their own party… taking Brent above $50/barrel and taking WTI (West Texas Intermediate) above $47/barrel. This now has oil trading up 35% in the last month and up 77% from the panic April lows. (Now to be clear – oil is still down 16% on the year) – but demand for oil is alive and well and I have been screaming about this for months now in my daily note while the media and the analysts were cool to it… Confusing because in the same breath they are all talking about the coming economic boom in 2021 – yet they kept telling us that demand is weak… (HELLO???) … Look – nearly everyone is on the same page and expects an economic resurgence in 2021 – a resurgence that is going to demand energy… Capisce? So with renewed demand and a more disciplined OPEC + production schedule – there is only one way for oil to go (now)… As a result of all this excitement – the energy etf – XLE surged by 3.07%!  Yahoo! And the individual names that we all know – XOM +2.8%, CVX +3.2%, OXY +0%, SU +3.8% all enjoyed the company of buyers.
Now look, as demand increases – then look for more supply to hit the markets and that will keep oil in check… no one wants oil to surge to $70/barrel as the global economy attempts to recover… and btw – the world is awash in oil so supply is NOT an issue at all… I still think we are in the $40/$50 range but could explain $55 as a target only because there is a trendline that goes back to March 2019 that would prove to be resistance – in any event – there is plenty of supply to meet demand, period, the end.
Now this morning – US futures are lower again… in fact they are getting kicked in the gut…at 6:30 am – Dow futures off by 240 pts, the S&P's are lower by 35 pts, the Nasdaq is off by 117 pts ant the Russell is lower by 21 pts and what's the story today?? Guess? The LACK of a stimulus plan… the LACK of any consensus and according to the headlines – there is confusion… Mitchy McConnell telling us that Senate Republicans will most likely 'not support' the latest $900 bill package while Nancy Pelosi tells the media that the 'bi-partisan negotiations were leading to great progress'! OK – which is its? You can't have it both ways – so someone is misinformed – that seems to be the theme of late… Investment bankers appear to be misinformed and elected leaders continue to display their complete lack of empathy, compassion and understanding as they talk out of both ends. The FDA approval – while good news – was also expected, so it is not (at the moment) providing any support to the markets… the focus is squarely on DC and while they like to produce all of this drama (to justify their hard work) I still expect an 11th hour deal which will allow both sides to save face.
Eco data today includes PPI (Producer Price Index) exp of +0.1%, Ex food and energy of +0.2%, and the U of Michigan 1 inflation forecast and their 5 – 10 yr forecast (which in my opinion is a worthless data point). I mean what are you gonna do with that? Is it really going to change your near-term decision-making process? And btw – I would love to know how they even come up with a forecast for inflation 5 – 10 yrs out. What are the assumptions?
European stocks are also under pressure and this is after the ECB (European Central Bank) EXPANDED their stimulus program by more than 1/3rd and introduced a whole new set of ultracheap loans for banks in recognition of the damage that the pandemic has caused. In addition – as the clock ticks there is an increasing possibility that the UK is about to get divorced from the EU without a 'divorce/trade' agreement. UK Pm Boris Johnson (BoJo) telling his countrymen that there is a 'strong possibility' of no deal… and that will ignite a whole new set of taxes, tariffs and fishing rights – never mind free travel in the region… and with a Sunday deadline – there is still room for an 11th hour deal – but the tone today is that, that is unlikely… but that's the game….everyone knows that they need a deal, so I fully expect they will get one (maybe not perfect) by Sunday evening. At 6:45 am – FTSE -1.14%, CAC 40 -1.46%, DAX -2%, EUROSTOXX -1.66%, SPAIN -2.4% and ITALY -1.45%.
Gold comes under a bit of pressure – down $3 at $1834/oz as stimulus talks stall… which is also a joke – because there is an 11th hour deal that will hit the tape… as both sides will then pat themselves on the back and take responsibility for 'getting it done' – gold remain in the $1825/$1885 range.
And Bitcoin is down again today… falling $684 to $17,661… Just fyi – trendline support is at $16,515…
The S&P closed at 3668… as the churn continues… I said I thought 3700 would be the high for the year and that the markets will churn into year-end… With the exception of 2 or 3 of the latest IPO's causing a bit of excitement – many investors are rebalancing and re-pricing for what they suspect could be a bit of volatility ahead. While the FAANG names may be coming under some pressure – do not despair – they represent only a tiny fraction of the technology space… there is plenty of opportunities… which doesn't mean you blow out of these positions… it just means look elsewhere in the sector. Semi's, Cybersecurity, IoT, 5G opportunities, AI and remember – no matter what you're in (for the most part) technology is playing a significant role… so you're always exposed to tech.
Again – today we might get some more news about the stimulus – but my guess is that at this point – it will be a weekend event… to have 'maximum' impact as we get closer to Christmas. I still believe that the market is consolidating… and continue to believe that we are at the highs.  Either way – it is what it is… Which reminds me of the famous Warren Buffet mantra – "Be fearful when others are greedy and greedy when others are fearful" …
The holiday season is now under way. Happy Hannukah to those that celebrate this holiday as it started last night and goes until the 18th, then it will Merry Christmas and Happy Kwanza and then Happy New Year where we can all kiss 2020 goodbye and look for the bright lights of 2021.
Take good care.
Kenneth Polcari
Consultant, Market Strategist
kpolcari@slatestone.com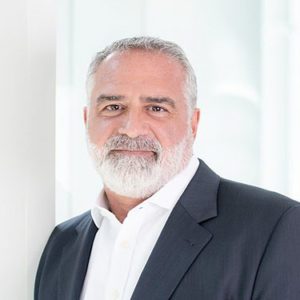 Mussels Posillipo 
This is the final Feast of the Seven Fishes Recipe… in fact, this is the 8th recipe – because I gave you both linguine and lobster sauce and linguine and clams… If you wish – you can substitute this dish for any of the others… or you can just make it all!
This recipe comes to us from the suburbs of Naples – Posillipo is a well-to-do suburb of Naples; it was built during the 19th century by the very affluent – high on a bluff with a view of that famous Bay of Naples. Posillipo is a recipe that you can use for both clams or mussels – I am suggesting that you use the mussels for the Christmas Eve dinner.
You need: Mussels… 3 doz… thoroughly washed of any sand. White wine, Clam juice, garlic, olive oil, s&p, 1 28 oz can of imported Italian Plum tomatoes (Not in Puree), Fresh Basil
In a pot – heat the olive oil and sauté the garlic until lightly browned – do not burn.
Add 1 1/2 c of dry white wine – nothing fruity – stir and let come to a boil – after about 2 mins… rough crush the tomatoes and add to pot with the juice.
(When you rough crush – you literally crush them in your hand – over a bowl to catch the juice. – you can also use the blender – but do it quick – do not puree) Add enough of the tomatoes to give it some substance and color – you do not need to add the whole can if you are not serving it over linguine.
Add the small bottle of clam juice and fresh basil leaves. Season with s&p. Turn heat down to simmer and cook for about 15 mins or so. Now add the mussels to the pot and cover tightly. Cook until the shells open – should be maybe 8 to 10 mins more… Discard any mussel that refuses to open.
Present this dish in a large bowl with the mussels bathing in the Posillipo sauce. This dish demands toasted garlic bread to dip in the sauce.