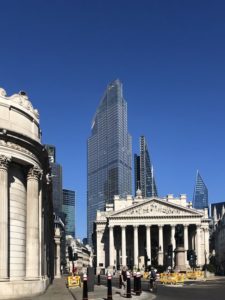 Things you need to know:
Relief bill under pressure again as Trump calls it a disgrace – requests $2k payments
Biden reveals his latest tax plan – Steve Forbes suggests mkts will tank by 2000 pts
Georgia senate race is 'heating up'…
BREXIT deal appears close (think 11th hour)
Try the Holiday Breakfast Special
Good morning… the Dow and S&P both slip while the Nasdaq and Russell advanced… as investors continue to make adjustments to their portfolios in anticipation of the new year. Nothing has changed really – concerns about rising covid cases along with mutant strains at the top of the list, renewed lockdowns across the world as individual countries restrict travel and close borders to 'non-citizens'… and this morning we learned that the virus has now infected every part of the world… the media reports that it has finally arrived on the shores of Antarctica – so as of this morning all 7 continents are infected. And if that isn't enough – guess what else? Concerns over the ongoing relief bill remain – even as congress tells us that it was signed, sealed and delivered.
Somebody knew something because then last night – Donny comes out and slams the deal – calling it a 'disgrace' for Americans, leaving the relief aid hanging in the balance as the pandemic continues to slam the country – saying that 'congress found plenty of money to help foreign countries while sending the complete minimum to Americans' (which is a bit misleading because the relief bill was coupled with the money needed for the gov't extension, so it is a bit cloudy…) … In a video last night he came out swinging – asking that they go back to the table and authorize a $2k payment to all Americans vs. the $600 that is in the bill and that caused Nancy and the Democrats to applaud the latest move by Donny and jump up and down with excitement… which is sure to give Mitchy McConnell a migraine… Nancy, not wasting any time, Tweeting out that she is ready to pass an amendment to the relief bill by unanimous consent – and then pass it onto the Senate – where it will land on McConnell's lap… leaving many to ask  – What will he do?  Now look – this last-minute game of 'cat and mouse' is sending tremors through the DC Paparazzi… because this $900 billion bill is attached to the $1.4 trillion bill to fund the gov't through September 2021 -IF Donny doesn't sign this bill by December 28th – then millions lose out and the gov't goes into partial shutdown…
And this is causing many in the GOP to get heartburn… just days before that crucial Georgia runoff election that will determine that makeup of the US senate for the next two years… Leaving many to now ask – What does this last-minute shuffle mean for the Georgia Senate race? Is the GOP now forced to play defense? Will this latest move hurt or help their cause? Oh what a tangled web we weave… by the end of the day – the Dow fell 200 pts or 0.67%, the S&P lost 7.5 pts or 0.21%, while the Nasdaq and Russell advanced 65 pts or 0.51% and 20 pts or 1% respectively.
Eco data yesterday revealed that the 3rd qtr GDP came in as expected at 33.4% (in fact a tiny bit better), while Consumer Confidence disappointed at 88.6 vs. the expected 97. Existing Home Sales also showed a decline of 2.5%, which is a bit confusing since the housing market is reportedly so hot… but maybe it is more NEW construction vs. older existing construction… in any event – it is what it is… This morning we will get Mortgage Applications – exp of +1.1%, Durable Goods Orders of +0.6%, Ex Transports of +0.5%, Initial Jobless Claims of 880k, Continuing Claims of 5.56 million, Personal Income of -0.3%, Personal Spending  of -0.2%, and NEW Home Sales showing a decline of 0.4% – which again would be counter to what we hear… (or maybe it's just December…) In any event – do not expect any of this data to cause markets to surge or decline… the focus today will now be the latest Trump diatribe over the relief bill…
This morning the talk is also about the latest Biden tax plans with new projections on what he will propose and sign on his first days in the White House if Georgia goes to the Democrats… and it isn't pretty… Steven Forbes suggesting that the proposed hikes could see markets tumble by 2000 pts initially before finally settling in. (And this is the concern that I don't think the market or investors are really paying attention to… and yes – the polls suggest a GOP win right now – but it is too close to call definitively – we will know the results in 14 days…) In a classic move –  NYC's  DeBlasio saying that he has two budgets… one for a Georgia  Democratic win – which would see NYC get billions of dollars from the Federal Gov't allowing him to spend money like a drunken sailor – while the other one for a GOP win – which will force him and Andy to then figure out how to clean house and gain control of expenses… if that's even possible… expectations of tax increases are a reality in a range of states – think CA, IL, NJ, NY and even MA.
US futures are rising… along with European markets… as investors are now forced to reassess the impact of the latest Trump demands for changes to pandemic relief legislation. Will this latest news cause markets to convulse or will they rally? Well, as of 7 am – they are in slight rally mode – and I say slight because it's really more of a churn… with the Dow up 75 pts, the S&P up 8, the Nasdaq up 5 and the Russell is up 12. And this leaves us in that 3650/3700 range… a range that I have been saying all along should be the end of year target.
Again – Georgia is the next potential hiccup for the markets and its outcome will drive the action early in the new year. If you have money to put to work – I would suggest that you remain patient and watch as the media begins to put this at the top of the agenda in the days ahead… because this is an important element in terms of the market's reaction.
European markets are higher… as the BREXIT 11th hour deal – appears just hours away (wink wink…) EU Chief Negotiator Michel Barnier saying that the bloc is making its 'final push' to try and strike a deal with the UK – (Word yesterday was that the behind the scenes efforts will produce a deal by today) … France has now re-opened their border to Britons – demanding that all passengers must test negative for the virus otherwise they can't come in… and that does make sense.  As of 7:15 am – the FTSE -0.07%, CAC 40 +0.46%, DAX +0.57%, EUROSTOXX +0.52%, SPAIN +0.58% and ITALY +0.49%.
The S&P closed at 3687 down 8 pts yesterday… after attempting to kiss 3700 again – this morning – futures suggest another attempt – but with the relief package back in play – the mind set could go in either direction… I think we get stuck again at 3700. Tomorrow is a half day… and Friday markets are closed. It wouldn't surprise me to see news of a new relief agreement tomorrow… Allows for the most impact… but will do nothing to save the Trump administration. My sense is that there is plenty of supply at this level for now… and I expect a pullback in early January… the depth of which is dependent upon the election outcome – Beyond that – I am bullish on the markets for 2021… and like many of you – can't wait to kiss 2020 goodbye…
In any event – stocks are pricey and will remain vulnerable to headlines that suggest uncertainty ahead… Remember – the market can function on bad news – and will reprice accordingly, just as it does on good news… it's the uncertain news that causes the angst… In any event – I would not be chasing stocks here.
This is the last blog post for the year. My thanks to all of you who read this and follow me on Twitter and LinkedIn… My wish for you is to remain safe, enjoy the holidays for what they are, a moment in time to appreciate the ones you love – whether you can be with them this year or not… You can always Facetime or Zoom with them… Take a moment to give thanks and pray for those that are suffering. May you have a Merry Christmas and a very happy, healthy and prosperous new year.
Take good care – See you on the other side.
Kenneth Polcari
Consultant, Market Strategist
kpolcari@slatestone.com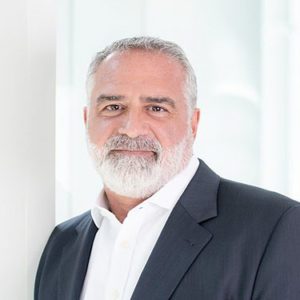 New Year's Day – Breakfast 
Today's recipe is one that I also use on Christmas morning. It is kind of like French Toast – but is not. You prepare this the night before and let it sit overnight in the fridge. You bake it vs. frying it on the stove – For this you need a real recipe with measurements so here you go:
You need: 1 loaf of Italian Bread (or Challah bread), 8 lg eggs, 2 c whole milk, 1 ½ c of half and half, 2 tsp vanilla, ¼ tsp cinnamon and crush pecans.
For the syrup – you need:  ¾ c butter, 1 1/3 c of brown sugar and 3 tblspn of light corn syrup.
On the stove – melt the butter – then add in the brown sugar, pecans and corn syrup… bring to a boil and stir well to make sure that the sugar is all melted. Now pour into a 16×20 glass baking dish – making sure to cover the bottom of the dish.
Next – Cut Bread into squares (you can cut off the crust) – lay flat in the dish on top of the simple syrup. You can make two layers of bread so that it is nice and thick. Now blend the eggs, milk, half/half, vanilla and cinnamon and pour over the bread – making sure that you have enough to allow the bread to soak it all in… Cover and refrigerate overnight.
In the morning – preheat oven to 350 degrees… bake for 40 mins or so… uncovered.
When done – remove from oven and let set for 5 mins. Here is the trick – get a large rectangular plate and place on top of the baking dish…In one motion – flip the dishes over and allow this 'French Toast' to present with the syrup now on top. Cut and enjoy. Happy Holidays.
Buon Appetito.