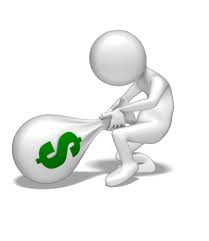 Things you need to know:
Macro data remains strong
Today's NFP report is the focus
Congress gets closer to 'a deal' (how many times have we heard this?)
Oil rallies on the back of increasing supply
Feast of the 7 Fishes – No. 3 Filet of Sole
Stocks edged higher… US Markit Services PMI (Purchasing Managers Index) stronger than expected (bullish), Markit Composite PMI also stronger than expected (bullish), ISM Services Index -again stronger than expected (bullish) and Initial Jobless Claims were less than expected – which is also bullish… suggesting that economic activity is holding up despite the 2nd and 3rd waves of covid 19. And then in DC – we are seeing that members of congress are suddenly concerned about the havoc that the new lockdowns and rising infection rates are causing and now have decided to 'get a deal done'! McConnell telling us that a compromise deal is 'within reach'… OMG…
And this is causing asset managers/investors to continue to put money to work in the markets no matter that the virus news continues to cause angst. Now while so much of this is priced in, it is December and as noted yesterday – there are apparently a fair amount of asset managers that have been sitting on the sidelines waiting for the market to back off…..which it hasn't done – leaving some of them to try and figure it out how to fix it……and if you've been around for a while – you know that if they all decide to put the money to work in the next 3 weeks – the market can only go one way… UP (Thus the Santa Claus rally) … So – let's see what happens. For those of us that have been in all along – this isn't an issue at all… go for it… I'm happy to go along for the ride. And again – I think the Santa Claus rally has mostly happened… but that's me… Tom Lee of Fundstrat thinks we have another 3% upside from here!
Now the indexes had been higher for most of the day and then sold off into the bell when it was revealed via the WSJ that PFE said that they expected to ship HALF of what they expected to ship because of 'supply chain problems'… (think raw materials). And this was very confusing… because as fast the WSJ article appeared, Barron's reports that PFE denied this logistical problem… (and what is funny is that the Dow Jones Companies owns both publications) – so it's a conundrum… PFE lost 1.7% yesterday and is down another 1% this morning in pre-mkt trading… In any event – the media is downplaying this story this morning… By the end of the day – the Dow gained 85 pts, the S&P lost 2 pts, the Nasdaq gained 28 pts and the Russell added 11 pts.
This morning – US futures are up… Dow futures +130 pts, the S&P + 13 pts, the Nasdaq +15 pts and the Russell is + 8 pts.  It is Non-Farm Payroll day… and much of the excitement is all about the anticipation of this number… now – expectations are for 475k new jobs to be created – Now to be clear – this report will only reflect thru Mid-November… so the job losses that happened in the last two weeks of November won't show up in this report… Unemployment expected to drop to 6.8% down from 6.9%… Avg Hourly earnings at +0.1%… Recall that Wednesday's ADP report was a bit of a disappointment – so there is some concern that today's report may also disappoint – which is actually a positive for the markets and investors…Why? Because weakness will put pressure on congress to do MORE, and it will keep the pressure on the FED to stay the course… which is what the markets want… by contrast – if the number is stronger than the opposite is true and the algo's wont' like that… (meaning expect them to generate SELL orders) – but early futures action does NOT think that will be the case.
In addition, we will also get Factory Orders – exp of +0.8%, Durable Goods Orders of +1.3% – both strong reports…
Overnight we learned that OPEC+ reached another temporary compromise deal… They agreed to increase production by 500k barrels/day… now the way it was reported was backwards – the way the media presented it was that they agreed to 'reduce production' by 7.2 million bpd compared with the current level of reductions of 7.7 million bpd. See that? Instead of saying that they were increasing production by 500k (which is what they are doing – the presented it as if they remain in production cut mode – which they are… but they are just cutting the amount of the current cuts – which is actually an increase in supply – see that?) Either way – oil is rallying… and naturally our friends at Goldman are very supportive – saying:
"OPEC+ clearing the hurdle of exiting its current cuts in a coordinated way … reinforces our conviction in a steady and sustainable rally in oil prices through 2021" …
Now – if you go back and look at some of the headlines over the past 6 months… I kept saying that demand was strong and that oil prices (then at $30) would soon reflect that… I pointed out tech trading patterns and identified targets ($40/$50 range) … etc… and I stayed in that lane… Goldman has been all over the place… In June they predicted a correction of up to 20%, (didn't happen) – prices kept rising… And in September they changed their minds (and talked their book) and went bullish saying that we would see Brent at $49 by year end (which is happening now). Suggesting that if you can't beat 'em, join 'em. This morning WTI is up 73 cts at $46.36… and Brent is trading at $49 and change… but don't discount the effects of dollar weakness in this move as well… because oil (like other commodities) is priced in dollars – so as the dollar weakens, commodities will naturally rise… and the dollar has weakened by 12% since the March Highs – while oil has rallied 61%. (Other commodities – Hogs + 29%, Gold +26%, Soybeans +42%, Silver +101%, Lumber +156%…)
European markets are 'cautiously higher' on US stimulus hopes, while the vaccine discussion about supply chain problems gets put on the back burner… and the BREXIT drama continues… While everyone expects a last-minute deal (and still do) talks suddenly stalled as the UK accused France of making new last-minute demands – that have the ability to up end the recent progress.  In any event – At 7 am – FTSE +0.97%, CAC 40 +0.27%, DAX -0.13%, EUROSTOXX +0.14%, SPAIN +0.54% and ITALY +0.45%.
The S&P closed at 3666 yesterday and this morning will see us test Tuesday's high of 3678… remember we are now in unchartered territory… we are smack in the middle of a very broad channel… 3400/3900… and we are only weeks away from year end… My sense is that the market is tired for now… and that we are about at where we are gonna be at year end… in any event – 2021 is promising to be a new year… with new details and a new life… As the long-term investor – stay focused and stay the course.
Take good care. Have a great weekend.
Kenneth Polcari
Consultant, Market Strategist
kpolcari@slatestone.com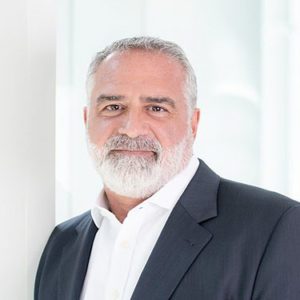 Feast of the 7 Fishes – No. 3. Filet of Sole
This is also simple to make and is a personal favorite… For this you need: Filet of Sole, Eggs, Italian Style Breadcrumbs * (recipe below – these are also the breadcrumbs you use for stuffing the calamari), flour, Olive Oil and tartar sauce.
Beat 6 eggs in a large bowl to make an egg wash.
Place Flour on a separate plate, place Italian breadcrumbs on a separate plate. Now make a production line. Flour – eggs – breadcrumbs.
Next – dredge in flour – shake off excess then introduce into the egg wash – remove from the egg wash and place on the plate with the breadcrumbs. Using a fork make sure that you cover the filet in breadcrumbs. Place on a clean plate. Repeat until you have breaded all of the fish.
Next turn the oven to broil and pour olive oil in a pan – maybe like 1/8 inch in pan.   Heat the oil under the broiler…. now be careful and watch – as the oil gets hot you need to make sure that you are ready to broil the filet.  Take a pinch of breadcrumbs and toss in the pan…do they sizzle right away?  If so – then you are ready.  Now place the filets in the hot oil and flip to the other side…now let them broil to a nice golden brown…. Open oven door and with a spatula – carefully flip the filets over to brown the other side… Once browned – remove and place in a serving platter. Serve this with tartar sauce and any leftovers make great "fish filet sandwiches the next day!" (Make sure you use toasted Italian bread, melt some provolone cheese – add a bit of tartar sauce).
Alternatively – you can cook these on the stove in a frying pan… but they will have a different taste… in a pinch when making just for you… that's ok… but if you are making for a group – broiling is easier and faster…
Buon Appetito