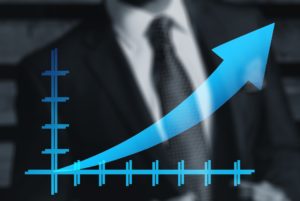 Things you need to know:
Black Friday sales SURGE…
Cyber Monday – becomes the Cyber Week
Moderna confirms efficacy and stock surges another 12%
OPEC unsure of what their next move is – Oil backs off a bit
Gold collapses – breaks long term support… Bitcoin Surges
Try the Pork Shank Osso Bucco
Stocks ended a bit higher on Friday's abbreviated session… Volatility is subsiding… which now suggests that 'fear' is subsiding… and that investors/traders and even the algo's are growing more optimistic about what the future holds. More talk of when the vaccine will be available is fueling the latest move… along with the sense that any of the election challenges are proving to be, well, anything but a challenge. With each re-count – Joey ends up with MORE votes than originally counted and many of the state challenges have been denied, putting Donny even further behind and that is not sitting well with him. But in any event – the market and investors appear to be 'OK' with that. Last week – we crossed Dow 30,000, closed above 30,000 and then backed off on Wednesday… only to rally a bit on Friday ending the day up 38 pts at 29,910.00. The S&P added 8 pts, the Nasdaq rose 111 pts and the Russell tacked on 25 pts.
So – Black Friday, came and went…or did it? Sales skyrocketed… all estimates suggesting that consumers blew the roof off the house… and they did… Retail stores suffered in the sense that fewer people lined up to go 'shopping' (because why do they need to?)… estimates say that foot traffic fell by 48% to 52% vs last year and the WSJ runs with this headline
"Black Friday Was a Bust for Many Stores, Better for Online – foot traffic plunges by half amid coronavirus pandemic while online sales jump…" I mean the story did not even detail the 'in store sales number – but it did detail the 'online' sales numbers… and they exploded…
Black Friday 'online sales' surged… with retailers ringing up $9 billion in sales up 22% from one year ago and today is Cyber Monday – a day that was specifically designed to serve the 'online divisions of the retail sector years ago'… something which means nothing anymore as the lines are 'clearly blurred' (that's an oxymoron, no? – Clearly blurred). Now today is Cyber Monday 2020 and it is expected to produce another record in terms of sales… with some analysts suggesting that American consumers will spend $10.8 billion today… (that would be up 15% y/y). 2020 holiday shopping sales are expected to grow by 3.5% to a total of $755 billion – $200 billion is expected to come from online sales… And who says the pandemic is slowing consumer demand? Clearly – it is not…
Now two things – one – the shopping season did not begin on Friday – let's be honest… they started this 'season' back in September… (who is kidding who?) but the hype is the hype… and Friday, and Small Business Saturday and now Cyber Monday is the rage… in fact – Cyber Monday is now Cyber Week – so slow down before you start to celebrate what today brings… because by Friday night the 'online sales' numbers will be very different…
Today is November 30th… the end of the month, expect some re-balancing and re-positioning as portfolio managers/investors/and traders all close out the month – taking profits where appropriate while adding to positions that are sure to benefit in the new year. The Dow is up 14% this month bringing ytd performance to +4.8%. The S&P is 11% bringing ytd performance to +12.6%. The Nasdaq is +11% bringing its ytd performance to +36% and the Russell is by far the best performer this month – rising 22% to bring ytd performance to +11%. News that Donny is set to impose new restrictions on Chinese chipmaker SMIC and on Chinese oil and gas producer CNOOC adding to the unease… Blacklisting these companies will limit their access to American capital and raise the tension between the US and China ahead of the Presidential transition… In addition – the rotation that sent cyclicals, financials and energy higher – driven by very positive vaccine news – appears to be slowing (at least for now) … which makes some sense as investors look to create alpha (ring the cash register) in such anxiety ridden times.
Look – there is still some speed bumps on the immediate horizon… the runoff in Georgia, the delivery of the vaccine, who is in line to get it and who will refuse to get it, what to do about hospital workers as the vaccine's side effects do produce 1 or 2 days of 'not feeling well' – How will the country deal with that at a time when hospitalizations are surging? Add in the uncertainty of what the new administration is really going to impose on the electorate a la the virus, taxes, and regulation. But that does not seem to be a huge concern at the moment as money continues to pour in… and while I agree – it is hard to see a market plunge now, It may not be so hard to see on January 6th – post the Georgia Senate race which could flip the Senate and then the executive branch to complete democratic control… and this is what I think poses the next short term risk to the markets… Now that being said – if that happens, then expect the gov't to launch a 'huge' stimulus package and that will provide downside protection… In any event – stay tuned… it is sure to be an interesting time.
Eco data today includes Chicago PMI – exp of 59, Pending Home Sales of +1% m/m.
One thing to note – there are NOT any NEW vaccine headlines today, but Moderna does confirm that their full analysis does show a 94% efficacy rate and they are expected to approach both the EU and the FDA for emergency use clearance later today – Moderna stock is up 12% in the pre-mkt… In addition, there is plenty of speculation about what the holiday travel will do to a new surge in infections. Next – We will hear more about the building Biden Cabinet and staff and expect to hear strong language out of Iran after the weekend killing of their top nuclear scientist… headlines like 'vowing revenge' are all over the tape… and in merger news – S&P Global (SPGI) has launched a $44 bil (all stock) bid for IHS/Markit (INFO)… sending those shares up nearly 8% in the pre-mkt.
European markets are a bit lower this morning as the month comes to a close… as asset managers there also re-balance and re-position their portfolios. BREXIT talks are the focus this week between the EU and the UK as time is 'running out' for them to iron out remaining disagreements… December 31 is only 32 days away… ECB President Christine Lagarde is due to speak this morning and inflation data is due out for Spain, Italy, and Germany. At 7 am – FTSE -0.16%, CAC 40 – 0.42%, DAX +0.15%, EUROSTOXX – 0.19%, SPAIN -0.72% and ITALY 0.71%.
Oil is down 65 cts at $44.89/barrel… ahead of the OPEC meeting. Will they vote to extend production cuts or will the hopes of a vaccine serve to let them ramp up production as demand is expected to surge in the weeks ahead. The expectation is for them to keep the cuts and delay any increase – but we will soon see. We remain in the $40/$50 range…
Gold is under assault… falling below its long term trendline support at $1817/oz. Between Friday and today – gold is now down $35 at $1774… You now have to draw your own trendlines to figure out what's next. My trendlines sees $1710 ish / $1750 range before it finds support… Bit Coin continues to surge as more and more institutional investors jump on that bandwagon… Is Gold just a thing of the past?
The S&P closed at 3638 on Friday… leaving it at the highs… as we move into the final month of 2020 and get ready to ring the bell on a year to forget… That being said – investors are excited about what 2021 will bring for the markets and for earnings and eco data… all analysis suggests that there are better days ahead and for the long term investor – taking advantage of any pullback would be advisable… Look – the WH fight is all but over, the vaccine only weeks away from being available, news of a Biden cabinet coming together, and the expectation of more easy money through 2022 continues to drive the action… Again – in my opinion – Santa has already come… it would not surprise me to see the markets churn into year-end… Remember there is no reason for asset managers to make any big changes in the final 30 days of the year… unless something dramatic happens that no one expected… and for now – that does not seem to be the case… but this is 2020 and anything can happen. Stay awake and pay attention…
Take good care.
Kenneth Polcari
Consultant, Market Strategist
kpolcari@slatestone.com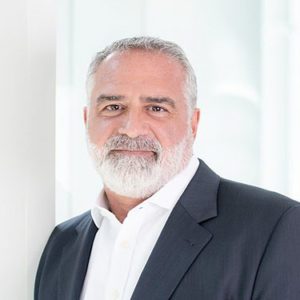 Pork Shank "Osso Bucco"
What a great dish – Thick, meaty, delicious… if done right, it falls right off the bone and melts in your mouth… Ossobuco: is typically braised veal shanks – a specialty in Milan it is made with carrots, celery, onions, garlic, S&P, lemon zest, red wine, beef broth and tomato paste. Through the years the recipe has been transformed as the original version did not include tomatoes… the initial preparation was seasoned with cinnamon, bay leaf and Gremolata proper. I will tell you that this is one of my favorite dishes. In today's version I have substituted the veal shank for a pork shank… try it… it is wonderful.
First rinse the shanks and pat dry… dredge in seasoned flour – (here you can use GF – gluten free flour) and then brown in a frying pan with heated olive oil… making sure that you keep the heat on high to sear the outside while trapping all of the juices inside… After you have browned the meat – place in a roasting pan, making sure not to crowd them too much… At this point – chop (not dice) chop, the carrots, celery and onions… crush 4 / 5 garlic cloves and spread the garlic and veggies over the meat. Add lemon zest on top – not to much – but enough so that you know it's there.
Back to the frying pan – deglaze with red wine, add beef broth and a can of tomato paste (not puree) paste. Stir – bringing to a boil – then reduce heat and let thicken a bit – all of 4 mins or so… if need be – add a bit more beef broth – then add this mixture to the roasting pan – making sure that you bathe the shanks in wine/beef broth. Cover tightly and place in a 325 degree oven for at least 4 hrs… when ready… take a look, smell the wonderful aroma, notice how it fills the kitchen and permeates the house…
When done – remove 1/2 of the veggies and puree. Place some of the pureed veggies in the center on a warmed plate and then place a pork shank on top of that. Next – take some of the remaining veggies and circle the shank. The final step – circle that with the butternut risotto that you whipped up while cooking this for the final presentation. Have your guests take a seat and enjoy a robust glass of the red wine of your choice.
Buon Appetitio.