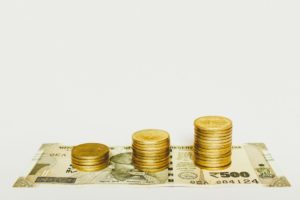 Things you need to know:
DC says they are getting closer to a deal – Markets continue to rally
Gold surges up and thru $2,000/oz and is now trading at $2,054/oz
API reports a drop in inventory – oil surges 2%
10 Yr Treasuries rally, sending yields plunging –
When will we hear from Joey? Markets not pricing in 'election risk'
Try the DC Waffle
So the surge yesterday is being credited to the ongoing 'talks' between Dems and Reps over the 5th relief package meant to support the economy… Now both sides remain at odds ($1 tril vs. $3 tril) – much of it around the additional $600/week supplement (on top of the basic $400/week) that is supposed to assist out of work families during this crisis – or do they provide direct aid to the states – that have been slammed by the pandemic. Now remember – the pressure is on – because that $600/week benefit expired last Friday… and the Democrats are pushing hard to re-establish it. New headlines about what the loss of those extra benefits mean to small businesses and their employees that are out of work speaks volumes to the extent of damage done to our economy. Now the more the discussion take place and the more it looks like they are making progress – the less angst there should be… thus the risk on mood for stocks… Because in the end – the understanding is that the FED and the administration is not going to leave America alone. Treasury Secretary Stevey Mnuchin telling us that the 'goal' is to strike a deal by weeks end.
By the end of the day – the Dow gained another 164 pts or 0.62%, the S&P added 12 pts or 0.36%, the Nasdaq continued its surge rising 38 pts or 0.35% and the Russell tacked on 10 pts or 0.69%.
Now while the deal is not done yet… investors remain cautiously optimistic that 'something' will happen, the question is what will it look like? The market appears to be pricing in the full boat – along with maybe some more sugar from the FED… and all of the talk of the surging pandemic doing little to stop the excitement – and what that tells you is that investors are confident that something will happen on that front as well… A treatment? A vaccine? At this point – either is fine – just as long as we continue to make headway… I mean – let's be honest – even while cases are surging – current treatments are improving and more and more people are recovering… I urge anyone who has had the virus to go to your local Red Cross and donate your plasma – which is being used to help treat newly infected cases… I did my part yesterday – it takes about 45 mins and you can do it every 28 days if necessary.
Now – what is interesting about the most recent action is that while stocks continue to move higher – so do bonds – leaving the 10 yr yielding 0.514%… and this says one thing… investors are confused – while they appear to love stocks  – there is still a sense that there is more bad news on the horizon – thus the continued move into bonds and the perceived safety they offer – that is as long as you don't expect to sell them at even higher prices – because if the angst dissipates then expect money to come out of bonds – sending prices lower and yields higher – and that will also cause some money to come out of stocks – and the higher yields go, the more pressure there will be on equities. Expect all of the algo's to run for the door at the same time and expect buyers to 'get out of the way'.
And Gold?  The ultimate safe haven… Well – it's done… overnight it pierced $2000/oz and is now in a new century – at 6 am this morning gold is up $33 trading at $2054/oz! The run from $1500/oz in January to $2054/oz today is a direct result of the FED's printing press, the decline in the dollar, the fear of building inflation, the resurgence of covid19 and the fear that there is more to come… (any movement on a vaccine will cause the most recent gold investors to hit the sell button – just fyi…)  The outlook for gold remains strong (right now) and the momentum is clearly behind it, the rapid rise in new cases is causing some concern over the pace of any recovery which then causes some to suggest that global central banks have little to no choice but to continue current simulative policies (zero rates) which only forces more money into risk assets and precious metals… the metal is now 11% above its short term trendline – which should suggest that a pullback is in order – but just like tech – you have to throw the old rules out… because it's a different world… Either way – don't fret – as gold goes – so does your jewelry…
This morning we are seeing global markets continue to push higher – US futures suggesting another jump in stock prices. Dow futures are up 181 pts, the S&P's are adding 17 pts, the Nasdaq is up 40 more pts and the Russell is up 16 pts. Investors are expecting a deal out of DC – period. Covid – while alive and well – is a back-burner topic for today… and no one is paying attention to any 'election risk'… at the moment. The talk now is that even if we have a Biden win – taxes will not rise immediately… apparently there are a couple of democrats that understand the current economic environment.  But – let's not get over excited – just yet… we are still waiting on the DNC to announce his running mate – and then that will put more focus on the fight… remember – we are only 90 days out… and counting.
Eco data today includes the ADP employment report… and the market is expecting that we created 1.2 mill jobs… that is down from last month's 2.3 mil jobs… but again – we know that… so investors have already discounted any of the negatives (if there were any). In addition, we will get Markit US SERVICES PMI data and ISM SERVICES PMI data… I capitalize this because the US economy is an 80% SERVICES economy – so these reports are significant. Expectations are for Markit to report 49.6 while ISM is due to report 55. Remember – 50 is the neutral line… Better than 50 is positive while below 50 would be viewed as a challenge… but 49.6 is not really below the 50 line… it's kissing it… we would be more concerned if that number comes in at less than 47… which I do not think it will. So sit tight… 9:45 am is only 3 hours away.
European markets are all in rally mode… better than expected earnings and the sense that DC will do the right thing is helping to set the mood.  Final July Eurozone PMI came in at 54.7 – a bit weaker than the expected 55.1… and the services part of the index a bit weaker than that.  The Brits doing even better – with July PMI coming in at 56.5.  As of 7 am – the FTSE +1.12%, CAC 40 +0.88%, DAX +0.94%, EUROSTOXX +0.82%, SPAIN +0.84% and ITALY +0.54%.
Oil shoots higher this morning… currently up $1.13 or 2.7% at $42.82/barrel. Yesterday's weakness due to rising virus cases and that ridiculous falling demand argument replaced by today's news that the API (American Petroleum Institute) reported a drop of 8.9 mil barrels last week (which disputes the falling demand argument) … and that is helping to support oil prices today. OPEC is still set to test the markets with increased production this month… so hold on… let's see what happens. We remain in the $35/$45 range.
The SPX kissed 3300 yesterday morning and managed to close at 3306… This morning – futures are pointing higher in the pre-mkt – remember – 3337 is the number to watch… that would close the gap created in February (and that will be seen as a major technical correction – setting us up to challenge the yearly closing high of 3,386)… Will we get there today? We could… it is only a 1% move from here… and with European markets all up close to 1%, it makes sense that we could push it and if we get positive news out of DC around more stimulus then expect us to get there in the blink of an eye… Stick to the plan, talk to your advisor and stay awake.
Take good care
Kenneth Polcari
Chief Market Strategist, Consultant
kpolcari@slatestone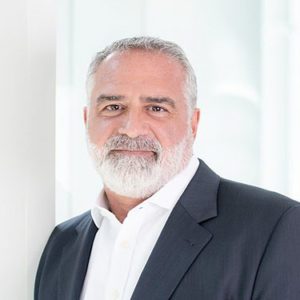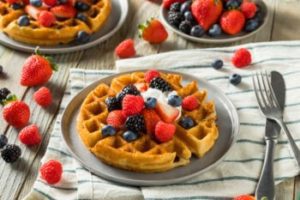 The DC Waffle
Today we continue to see the gov't waffling back and forth over new stimulus… who's in, who's out – essentially 'waffling' back and forth… which then allows for today's dish…
You can have it for breakfast or for dessert… mix the berries into the batter or put them on top… add some whipped cream or not, make sure you have warm maple syrup…but not the artificial kind… too much 'high fructose sugar' – gives you that artificial high and disconnects you from reality – go for the real thing so that you remain focused in control… You can make a lot to keep stimulating your senses or you can taper back so you have room for lunch… Either way – Just enjoy…
For this you need: a waffle iron, 2 cups of flour, 1 tblsp of baking powder, 1/2 tsp salt, 2 c of whole milk, 2 large eggs (scrambled first), 1 stick of melted butter, and a bit of vanilla extract…
Plug in the waffle iron and let it heat up.
Mix the dry ingredients and set aside. Melt the butter in the microwave and let it cool a bit…
In a separate bowl – scramble your eggs and add the milk, butter and vanilla.  Mix.
Now add this to the dry ingredients and mix…do not over mix… set aside for 5 – 8 mins so that it sets up for the iron.
Spray the iron with some Pam… then ladle enough batter to cover about 3/4's of the iron and then close the cover… do not worry about what shoots out the sides… if it is too much then 'taper the amount of batter' the next time… The waffle is done when the light turns green again OR when the steam stops coming out of the sides… Serve it up with a glass of cold milk…
Buon Appetito.