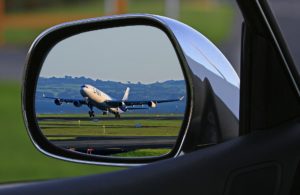 Things you need to know:
ECB adds more stimulus to their program sending markets surging even as eco data is weak
The clock ticks towards 8:30 when we get the monthly NFP report –
Money moves out of some of the outperformers into the underperformers as investors bet on the recovery
Airline stocks on FIRE…
Oil pierces resistance as it looks to surge past $40/barrel
Try the Stuffed Zucchini Flower
It has now been 3 weeks since famed investor Stan Druckenmiller told the Economic Club of New York that 'the risk-reward for equity is maybe as bad as I've seen it in my career' –
And since then the S&P has rallied nearly 11%!  So, do us all a favor and "Say it again, Stan!"
While stocks have rallied hard since then, yesterday saw the markets take a moment to pause, think, and consider what to do next. Economic data showed initial jobless claims coming in at 1.87 mil vs. the expectation of 1.83 mil… and the media suggested that the market sold off on disappointing data? It's comical… here is the trend:
April 2 – 6.6 mil                May 7 – 3.1 mil
April 9 – 6.6 mil                May 14 – 2.9 mil
April 16 – 5.2 mil              May 21 – 2.4 mil
April 23 – 4.4 mil              May 28 – 2.1 mil
April 30 – 3.8 mil              June 4 – 1.87 mil
The trend is going down – not up and while yesterday's report came in at 1.87 mil when the expectation was for 1.83 mil – it borders on the ridiculous to make this the headline… but the writers have to find a 'reason' to explain why the market took a breath – Really?  The S&P fell by 10 pts and the Nasdaq gave back 67 pts… while the Dow added 11 pts and the Russell was flat… so I guess the question really is – Did the market sell off at all?  I guess by definition it was mixed – the S&P fell, while the Dow rose and yes some stocks traded lower and others traded higher – but let's be honest here – yesterday was a consolidation day… nothing more, nothing less – The initial jobless claims report had little if nothing to do with why the market consolidated.
The market spent the day digesting and, yes, the Nasdaq sold of 67 pts or 0.7% (hardly anything to write home about) – after the explosive 45% rally off the March lows. What happened yesterday was a movement of money out of some of the recent out-performing names – i.e. –  AAPL, NKE, AMZN, UNH, V, PG, MSFT, HD, JNJ, NFLX,  and FB and into some cyclical, underperformers  – BA, GS, JPM, CAT, DIS, MMM, DOW, TRV as the excitement over a recovery continues. And as the US economy begins to wake up – airline stocks are taking off! AAL + 5%, DAL + 13%, LUV + 16% and UAL + 16%, ALK +7%, JBLU +15% – with some of these names up more than 100% since the lows of May when Warren announced he was out and Scotty (Wapner) asked who would ever buy an airline stock again after Warren (Buffett) sold his positions… Well Scotty – I guess a lot of investors… and we'll find out exactly who at the end of the quarter.
Investors/traders and algo's took money off the table in Utilities – XLU – 1.8%, Tech – XLK – 0.8%, Communications – XLC – 0.7%, Healthcare – XLV – 0.8%, and Real Estate – IYR – 0.8%  and put it to work in Industrials – XLI +1%, Financials +2% , some Energy – XLE +0.02% and Basic Materials IYM +0.63%.
News that coronavirus cases are 'increasing' in Florida – was tempered by news that no new cases appeared after the Memorial Day weekend boondoggle in the Ozarks and NY announced that they had zero coronavirus deaths on Wednesday evening. Casinos in Vegas re-opened and gamblers were lining up at the door – couldn't wait to get in – USA today running with this headline:
"Best Day Ever" – Gamblers Flock to Downtown Las Vegas on the First Night of Casino Reopening
Hotel guests at the D – were treated to free champagne and a special ribbon cutting ceremony that celebrated the fact that "I was there – 6/4/20 Re-Opening Las Vegas"
And the pictures are worth 1000 words as many chose to ignore any of the social distancing rules set in place suggesting that they don't appear to be that concerned – so let's mark June 18th as the day to watch to see if there is an unusual spike in cases in Vegas.
Next up is going to be the beginning of what is sure to be a long story… Simon Property Group (SPG) announced that they are suing Gap Stores (GPS) over – get this – 'missed rent payments for April, May and June'.   The lawsuit claims that GPS withheld the rent – it's comical – so SPG is seeking $66 million for back due rent, attorney fees and other charges. I can't wait to see who gets sued next. And btw- who are the states and municipalities going to sue when tax revenues 'miss' their budget projections – should the small business owner and everyday Americans brace themselves to get sued? I mean you can't make this up….
US futures are up BIG in the overnight session – at 4 am – Dow futures were ahead by 350 pts or 1.5%, S&P's are up 34 pts or 1.1%, the Nasdaq is showing gains of 75 pts or 0.8% and the Russell is looking to gain 34 pts or 2.3%. Excitement is building about today's NFP (Non-Farm payroll) report that will be released at 8:30 am… expectations are for  a loss of 7.5 mil jobs… but like Wednesday's ADP report – when we were expecting losses of 9 mil jobs – the report showed only 2.7 mil job losses – and while that is abhorrent – it was much better than the expectation and if you recall the markets soared. So, what will today's report bring? Will it be a surprise or not?  In addition, the unemployment rate is expected to surge to 19.1% – rates not seen since the great depression while the underemployment rate is expected to surge past 25%. All these numbers are horrific – we can all agree, and we can only hope that as the country re-opens these numbers will improve as quickly as they deteriorated.
In Europe this morning stocks are jumping, and markets are surging… even as the UK reports a drop in consumer confidence and a drop in retail sales. The Germans announcing that factory orders fell 25.8% as their economy continues to get hammered.  The trick? The ECB announced a new round of stimulus funding adding another $672 billion to its PEPP (Pandemic Emergency Purchase Programme). Period. In early trading we see the FTSE +1.3%, CAC 40 +2.4%, DAX+ 2.3%, EUROSTOXX +2.5%, SPAIN +3% and ITALY +2.27%
Oil rose slightly yesterday – ending the day at $37.33 as investors get ready for the zoom meeting between the Saudi's and everyone else awaiting clarity on what's next. We are at a KEY inflection point… oil is now kissing intermediate term resistance so what happens next will either drive oil up and through resistance or cause it to back off – just for a bit before it challenges that level again.
Recall that the Saudis, Kuwaitis and the UAE (United Arab Emirates) will not agree to continued cuts IF Iraq and Nigeria continue to fail to comply with the current cuts (because apparently they are not) –  suggesting that production could rise in the next two months putting pressure on prices.  On the other hand – if cuts remain in place and prices continue to rise – then the US shale producers will come back online as oil pierces $40/barrel – bringing new supply into the equation and putting more pressure on global producers.
Both of these scenarios assume that demand does not come back strongly – which I disagree with. I think that as the world wakes up – then demand will surge, and oil will find equilibrium in the $40/$50 range. This morning – oil is up 40 cts or 1.1% at $37.82 taking it up and thru resistance at $37.42.  See?  I told you… and if it closes about the trendline – then I think we are safely in the $37.50/$46 range…
S&P closed at 3112 – off the highs of 3130 and well above trendline support at 3005… And while I thought a pullback was in the works – (and still may be) this mornings' action appears to want to test the recent highs of 3130… and if the excitement continues to build as the sun rises – we could easily pierce that level on our way to the next century mark – 3200 leaving us just 57 pts away from the year-to-date unchanged line.
Take good care,
Kenneth Polcari
Chief Market Strategist, Consultant
kpolcari@slatestone.com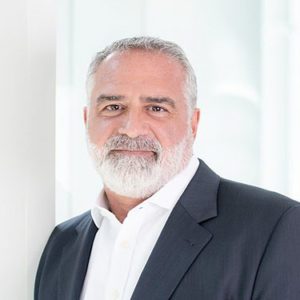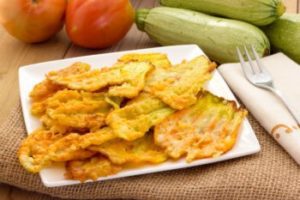 Stuffed Zucchini Flowers
It's that time of year again for the stuffed zucchini flowers… you can only have these for a short period of time – and it is getting to be that time.
On their own – they do not taste like anything – they are perfect for stuffing….There are a couple of very popular ways to make these….you can stuff with just mozzarella or you can stuff with mozzarella and anchovies or mozzarella and prosciutto….either way – they are delicious and always work great as an appetizer with any meal.  Here you go –
You will need. Fresh Picked Zucchini Flowers, Mozzarella,1 Bottle of Beer, All-purpose Flour, 2 Egg Whites, s&p, Olive Oil.  If you like anchovies or prosciutto then you will need that too.
Clean the zucchini flowers and carefully remove the stamen. (Do not remove the stem – as you will need it to grasp when dipping and frying)  (The stamen is the pollen producing "reproductive organ" of the flower. – while the stem is the stem!)
Cut the mozz into cubes and place a cube inside the flower – then gently twist the ends to close it… If you want anchovies or prosciutto – here is where you put it.
In a small bowl, add flour and a pinch of s&p. Now add enough beer to the flour to create a batter as thick as heavy cream, whisking until smooth. Beat the two egg whites until stiff, then fold the whites into the batter.
Add the olive oil to the pan… and heat… to about 375 degrees…
Now put some flour on a plate and dredge the stuffed zucchini flowers in the flour, then dip them into the batter until lightly coated.
Carefully place the stuffed zucchini flowers into the hot oil in batches. Fry for 2-3 minutes, or until crisp and golden brown.
Remove from the oil using a slotted spoon and place on paper towels to drain.  Repeat the process with the remaining stuffed zucchini flowers until they are all fried.
Serve on a platter with a sprinkling of sea salt on top and serve immediately.
Buon Appetito.